5 Los Angeles Chefs You Should Know About
December 5, 2016
Los Angeles is an amazing food city. Some of the best meals in LA come from taco trucks and hole-in-the-wall Thai restaurants where you will never know the names of the people who made your food. But despite being a giant city, there are chefs that are well known among the millions of residents. Dining in LA? Here are five Los Angeles chefs you should know about.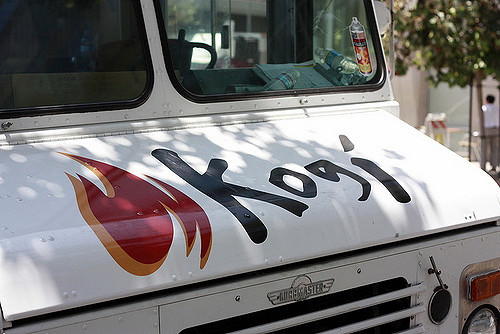 Roy Choi
If you've seen the movie Chef, you've seen Roy Choi's inspiration. Choi's career inspired the movie and trained actor Jon Favreau to get food-truck ready for the film. Choi also made a cameo on the latest revival of Gilmore Girls. Korean-born Choi is known for Kogi BBQ Taco Truck, a food truck that serves Korean-Mexican fusion. Think: kimchi quesadillas and spicy pork tacos with Korean flavors. It's hard to talk about LA food trucks without Choi's name coming up. Diners don't have to chase down the truck to find Choi's food these days. Kogi Taqeria has a brick and mortar in Palms, you can get the same food (plus cocktails!) at Alibi Room, or rice and noodle bowls at Chego. Choi's latest endeavor, LocoL, is revolutionizing fast food by making it healthy and affordable.

Jessica Koslow
Sqirl is the kind of place LA locals will wait in line for, and then wait a little longer to Instagram their beautiful breakfast and lunch before eating. The woman behind Sqirl is Jessica Koslow. Koslow is a former figure skater and television producer-turned-chef from Long Beach. Between then and her return to LA, Koslow spent time in New York City and Atlanta, working in restaurants while still working full time in the TV world. Koslow is known for her relationships with local farmers and using their fruit for her jams that have a cult-like following. She's gone from working on the set of American Idol to being an LA culinary idol.
Michael Cimarusti
Cimarusti's restaurant Providence kept its number one slot for the third year in a row on Jonathan Gold's 101 Best Restaurants list. He's known for his love of seafood and his commitment to connecting diners to locally caught and sustainable fish. Cimarusti's Dock to Dish program aims to better connect the community to fishermen and fresh, high quality seafood. Cimarusti's commitment to ingredients and the environment shines through on his menu at Providence, which makes him both a great chef and great neighbor for Angelenos.
Michael Voltaggio
Top Chefs fans will know Michael Voltaggio as the guy who beat out his brother to win the sixth season. Locals will know him as the guy who runs his hard-to-get-into restaurant ink. Casual lunch diners will also know Voltaggio for his great sandwiches (most famously the cold fried chicken one) at ink.sack, which recently changed its name to Sack Sandwiches. Voltaggio is also a friend of Roy Choi and is seen often at culinary charity events around town, so he's a good name to be familiar with in any list of Los Angeles chefs you should know about

Nancy Silverton
You can't talk about bread in LA without talking about Nancy Silverton. She founded the famous La Brea Bakery, and has baked her fair share as the co-owner of Osteria Mozza and Pizzeria Mozza. (You might recognize the name of one of the other owners-Mario Batali.) She also runs Mozza2Go and Chi Spacca in LA. Silverton has a handful of James Beard nominations and wins under her belt. Now she also serves as a mentor to Short Cake Bakery's pastry chefs and is the author of eight cookbooks. So Nancy Silverton is busy, but if you're in LA you'll see or hear about her somewhere-likely cooking around LA, or at teaching others up and coming chefs how to.
Want to visit meet some of our favorite chefs in Venice and Downtown? We'll introduce you to Los Angeles chefs you should know. Visit avitaltours.com to book a culinary experience.