19 Kick-Ass, Team-Approved Team Building Kits (Updated 2022)
November 22, 2021
You and your team work together day in and day out. It's usually all about work, through email, phone, and sometimes in-person these days. But what you're really missing out on is true team building…with a kit! What are team building kits though? I'll tell you! It's a fully packaged box that accompanies a team-building activity; there could be treats involved, some food, or just a classic souvenir. It's a fun keepsake to remind you of all the fun you're about to have!
To help you navigate the best of the best, we've rounded up a list of kick-ass, team-approved team building kits.
CHEF IT UP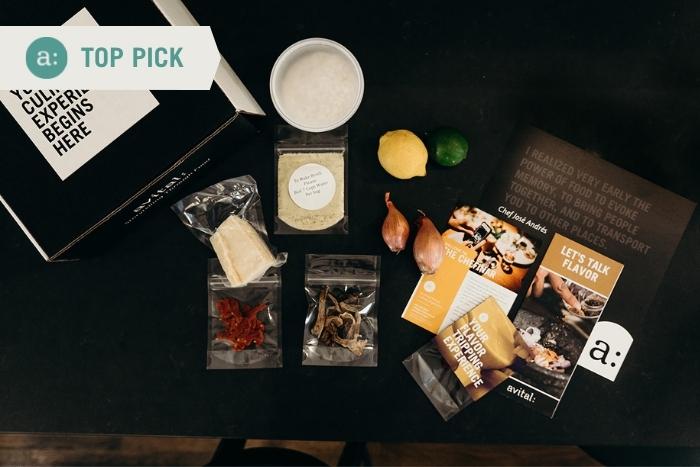 Grab that apron and chef it up with our live, interactive virtual cooking class experiences. Each 90-minute experience features an award-winning chef as they lead guests through a special recipe. You'll also get an exclusive peek inside chefs' home kitchens as you cook along in real-time – see where the real magic happens. You can even upgrade to ingredient delivery or add drinks to dinner for a luxury experience.
WHAT'S INCLUDED: All recipe ingredients – excluding pantry staples like salt and oil, flavor balance reference guide, and bonus flavor tripping experience kit.
COST: $65+
A LITTLE ROCK N' ROLL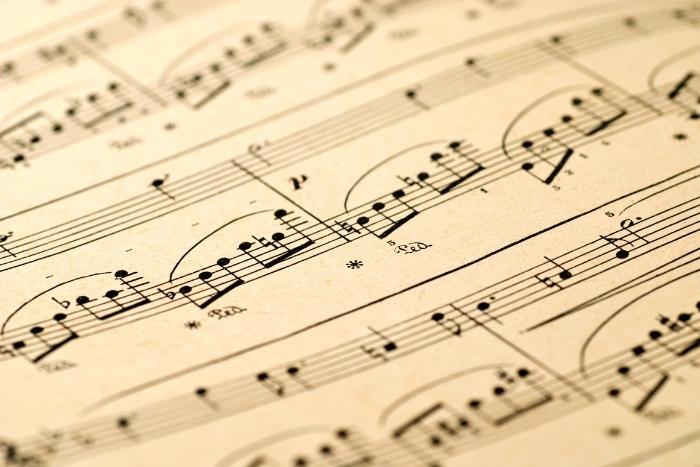 Music can bring people together from all over! Add some tunes to your life and travel, virtually, to Nashville with Music Evolution. Over 60 minutes, the team will go through team building challenges, trace the history of music with vibrant and knowledgeable guides, and you'll get to "jam out." Bonus, there are two live in-studio guides and one Nashville tour guy to show you around Music City.
WHAT'S INCLUDED: 2 live in-studio tour guides, 1 live Nashville tour guide, 3 thematic break-out rooms, and treat boxes, including Rap Snacks Cardi B chips, 4 Teabook Artisteas, gourmet popcorn, Nashville peanut brittle, kazoos, and custom corporate card with your logo and information.
COST: $30 -$85 per person
ENJOY HAPPY HOUR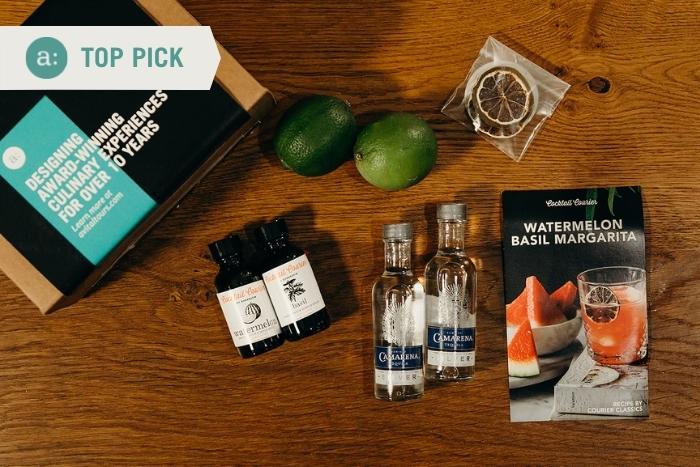 We all know how fun it is to play bartender! Creating a delicious cocktail and serving it to your friends is so exciting and our virtual happy hour will teach how to do just that. Over the course of 60 minutes, our virtual happy hour experiences focus on flavor balance and mixology skills, led by an award-winning bartender and culinary host. Craft your own cocktails with instructions, tips, and stories along the way. Upgrade to ingredient delivery for an all-inclusive experience.
WHAT'S INCLUDED: High-quality spirit, housemade syrups & bitters, fresh citrus, deluxe garnish, recipe card, and Avital branded welcome insert.
COST: $50+
ZEN OUT WITH CANDLES
Sometimes you need a little rest & relaxation with your team to connect. I know you're all hard workers so it's nice to kick back and just enjoy each other's company. Over the course of 60 minutes, you will be guided through the art of candle making. Beyond the fact that your team will get to share in this calming experience, they'll also have a memento from this memorable time.
WHAT'S INCLUDED: Soy wax, wicks, 2 essential oils, 2 fragrances, melting container, and tins/glass containers
COST: $44 + $19 shipping + $225 instructor fee
TAKE A TRIP…A FLAVOR TRIP
Take your tastebuds on a journey with this unique virtual team building experience. Explore the magic of miracle berries as you push flavor boundaries with incredible activities and experiments, led by an Avital flavor expert. Our flavor trips are specially designed for highly interactive team building and social networking events. Ingredient delivery included for a seamless experience. You won't believe your…tongue!
WHAT'S INCLUDED: Miracle berries, citrus fruit, 2 delicious snacks, surprise bonus items, and Avital branded box with step-by-step guide.
COST: $75+
BRING OUT YOUR INNER PICASSO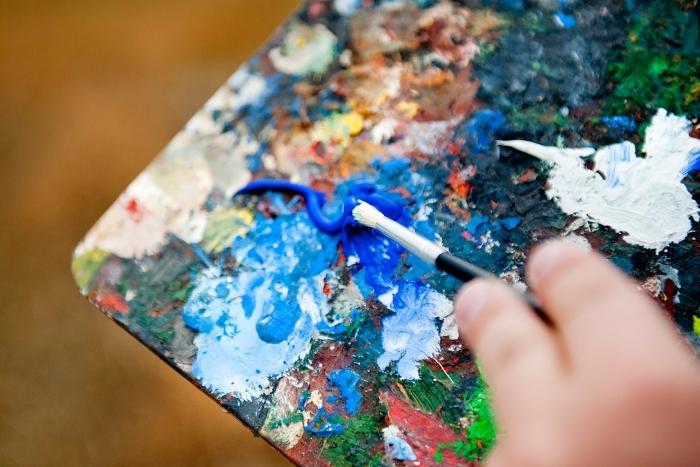 Getting creative with your team members is an excellent way to improve communication and problem-solving skills. With the Painting to Gogh experience, you'll be able to connect with your teammates in a fun and interactive way as the instructor guides you through a painting of your choice!
WHAT'S INCLUDED: Studio Kit includes 16×20 canvas, acryclic paints, paper palette, disposable apron, video tutorial, set of 5 brushes, and aluminum easel.
COST: $49.99
QUENCH YOUR THIRST
Did you know that water tastes different around the world? Well, it does! Learn all about the differences in taste when you join a Certified Water Sommelier and an Avital Emcee Host for a guided water tasting. Waters are delivered to guests' doors in premium glass bottles from around the world. Discover how different water can taste by sampling the world's most premium H2Os. Food pairings included, plus guests can compare their tap water to these natural spring waters for a fun experiment.
WHAT'S INCLUDED: 5 premium water bottles in 750mL glass bottles, including: 3 still waters and 2 sparkling waters, 1 water test strip for tap water, and 2 delicious food pairings.
COST: $100+
FEED YOUR SWEET TOOTH
Your hot chocolate is about to get a major upgrade! Learn to make your own chocolate bombs, filled with marshmallows with this Chocolate Making Bombs. An experienced baker will take your team through the process of making delicious bombs filled with marshmallows, sprinkles, and cocoa powder. If chocolate bombs aren't your thing, gift them to a loved one. They'll thank you for the sweet gift.
WHAT'S INCLUDED: Chocolate, cocoa powder, sprinkles and marshmallow, silicone chocolate molds, piping bag, food safe gloves, box for gifting.
COST: $225 event fee + $45/person + $19+ shipping.
GROW YOUR OWN GARDEN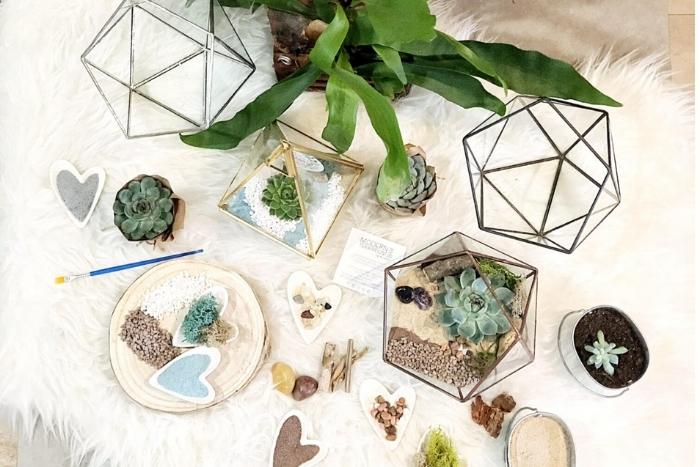 If you're anything like me, you may not have a green thumb, but you love plants. Well, join the club! The Virtual Terrarium Workshop is going to give you a step-by-step process on how to build – and maintain – your own terrarium. The instructor will teach you how to layer the sand, the charcoal, and soil, then plant a living succulent. Greenery always adds a little pizzazz to the home so get ready to become a beginner plant parent!
WHAT'S INCLUDED: Materials include a glass container, a hand-picked locally grown succulent plant, your basic terrarium materials, and decorative accessories (which vary by theme).
COST: $41.95+ per kit + $10.95+ for shipping + $200 for the event.
JAZZ UP YOUR MORNING COFFEE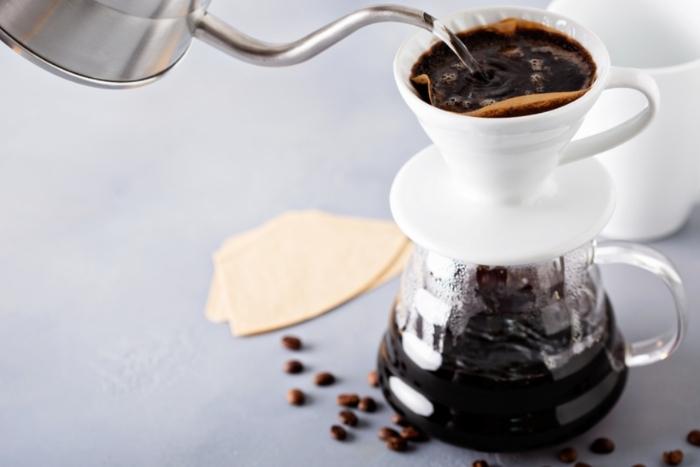 I love waking up to the smell of fresh coffee brewing in my apartment – and I'm sure you do too! So, why not take that morning coffee to the next level with a Coffee Pour Over Virtual Event? You and your team will be led by a world-renowned coffee expert where you'll learn all about the delicious coffee you're making. You may never need to go to a Starbucks again!
WHAT'S INCLUDED: An electric kettle, coffee grinder, coffee dripper and filters, bag of some of the best coffee on the planet.
COST: Available upon inquiry.
BRIGHTEN YOUR DAY WITH A TIE DYE KIT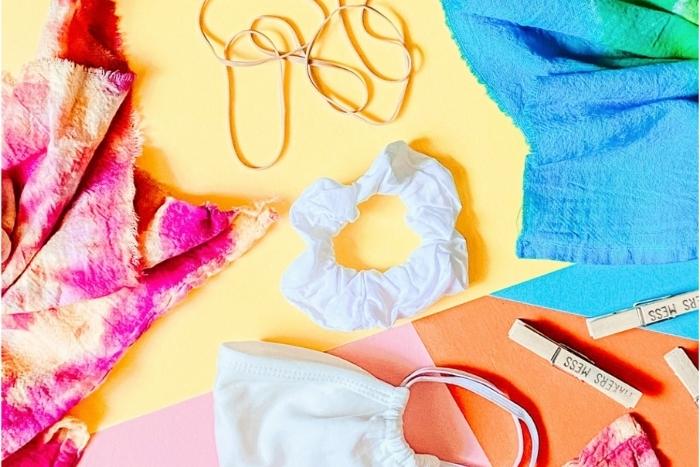 Share in the tie dye spirit with your team with a Tie Dye Workshop. The Makers Mess teacher will guide you through a 45-75 minute event, where they'll teach you different dying techniques to create fun patterns, how to dye with different colors, and more. You can also jazz up your original bundle and upgrade to include a scrunchie, mask and bandana.
WHAT'S INCLUDED: Instructions with tips + tricks, white t-shirt, dye (3 colors)*, protective pad, rubber bands.
COST: $80+ per kit + $640 for event.
BODY BUTTER WORKSHOP
Whatever the season you're in, you need glowing skin (and if you're wondering, no, I did not try to make that rhyme!). Body butter is exactly what you need to hydrate and moisturize your skin. Try something different with the Ultra Rich Body Butter Workshop. You can even gift this dreamy cream to your friends!
WHAT'S INCLUDED: Specialty Tools & Materials: Three 8 oz glass jars, Sweet Citrus Essential Oil Blend, Shea butter, Coconut oil, Sweet almond oil, Sunflower oil, Jojoba oil, Beeswax, Arrowroot powder, Disposable gloves.
COST: $52
GET COZY WITH A CHUNKY KNIT BLANKET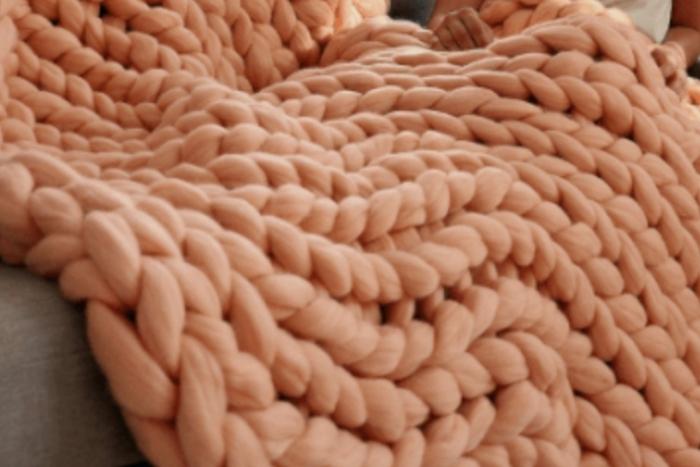 Since we've all been working from home for the better part of two years, coziness has become mandatory! And what is cozier than a chunky knit blanket? Try out this DIY Chunky Knit Blanket workshop. An expert will guide you through the process of building your very own 30 x 50-inch finished project. Bonus is that you can even choose your own color so it'll perfectly match your home decor.
WHAT'S INCLUDED: 112 yards of Yarn Bee super bulky yarn and Knitting guide
COST: $65
GATHER 'ROUND A TINY CAMPFIRE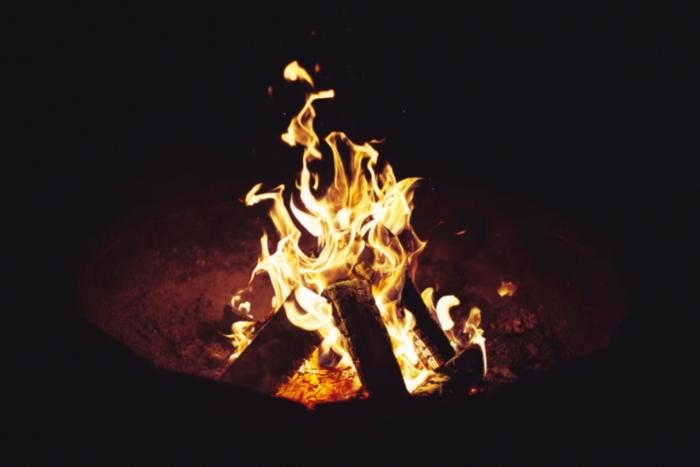 Think camping…but from the comfort of your own home. This workshop includes historic ghost stories, icebreakers, and even a real s'mores making experience – and it just might be the cutest s'mores set ever! And the added bonus: you get all the fun of being in the wilderness without the welts of mosquito bites. You're welcome!
WHAT'S INCLUDED: This kit includes a campfire-candle, wood matches, and s'more ingredients.
COST: Available upon inquiry.
CREATE STREET ART
Graffiti is a really unique art form that has lots of interesting history behind it. Try your hand with this 90-minute street art virtual team building experience. A guide will take you through the process using watercolor pencil, come up with a 'team color' and even paint a cookie with your team colour – bonded through sweets forever! You'll end it off by a fun team-based trivia game and a trip down one of America's coolest street art spots.
WHAT'S INCLUDED: 90-minute engaging Team Building experience with at least 2 live in-studio guides and 1 live Atlanta virtual tour guide and 3 thematic break out rooms; Treat Boxes shipped directly to your guests via UPS Ground, with shipping going out at least 5 days prior to your event.
COST: $30-$85 per person.
Suds up
Creating soap is an incredibly relaxing – and almost meditative – experience. Take your team through a one hour soap making workshop where an instructor will lead you all through the step-by-step process. How cool will it be to have made the soap that your guests use next time they're in your home?
WHAT'S INCLUDED: 60-minute soap making workshop, Shea butter-based soap (1lb. makes 4-5 bars), 3 essential oils (orange, eucalyptus, lavender), 3 colors (red, blue, yellow), 3 silicone molds, Wooden mixing utensils, Biodegradable/microwave safe cups for melting.
COST: $49/person + shipping fees of $25/kit continental US – $79 for Canada + $319 event fee.
Break the Ice Team Building Kits
Sometimes all you need to break the ice with your team is a little snacking kit! With the Icebreaker Box, you have the perfect kit to have a fun night chatting away with your co-workers and munching on some yummy goodies. You'll also find a wine tumbler in there for when you need a little juice on the go. There's a point to all this – I promise – with the Team Icebreaker Activity that's included in there.
WHAT'S INCLUDED: Insulated Wine Tumbler, W&P Cocktail Kit, Team Icebreaker Activity, Party Horn, Blank "Yay" Greeting Card, Better-For-You Snacks.
COST: Available upon inquiry.
Bind your own book
It can be hard to get your team to talk openly about their feelings, so why not create the space to help them bind their own journal? I'm a big believer in journaling so this team building activity would be right up by alley. Over the course of this one-hour Bookbinding course, you and your team will be guided on a step by step process to create your own blank journal. You'll learn traditional tool and techniques and the best part is having your own creative space to get out your feelings!
WHAT'S INCLUDED: The kit includes: bone folder, awl, paper, cardstock, waxed linen thread, needle, scissors.
COST: $100/person with $600 minimum.
Get crafting with a vision board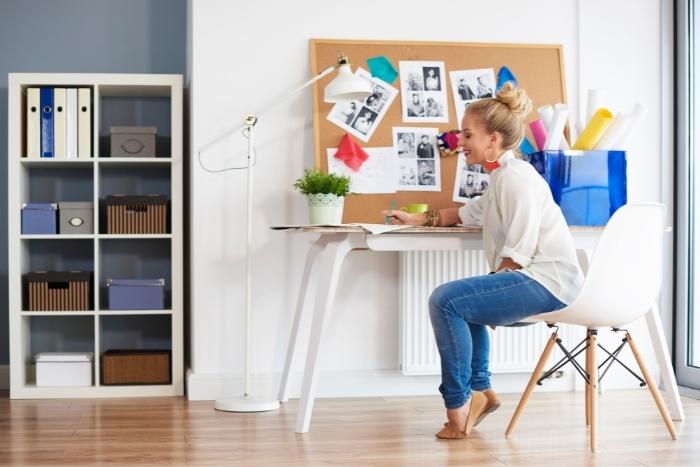 Vision boards are an excellent tool to dream up big goals and help make them reality. Treat your team to a vision board party by sending each member a kit. Get everyone together on a zoom call, put on fun music and talk about your goals, both personal and professional. It'll be an amazing way to bond and learn more about your team.
WHAT'S INCLUDED: 1 draft vision board idea spread, 150+ inspirational words, quotes, and affirmations, 150+ pictures to visualize your goals, Wide inner margins for easier cutting, XL size: 8.5″ x 11″ (21 x 15 cm).
COST: $21.99
Choosing activities that come with a team building kits show that you're willing to go the extra mile for your team – and as someone on the receiving end of it, we really appreciate it!