How To Maximize The ROI From Your Team Building
November 30, 2018
If you're planning a team building activity, chances are your primary goal is to have fun. However, you also know that the whole point of team building is for your team to get closer. While "having fun" certainly does that, there's also the need to make sure you see some ROI from your team building event. It's all about results, right? Make sure you know how to maximize the ROI from your team building activities with these tips.
Find a purpose for each team building event.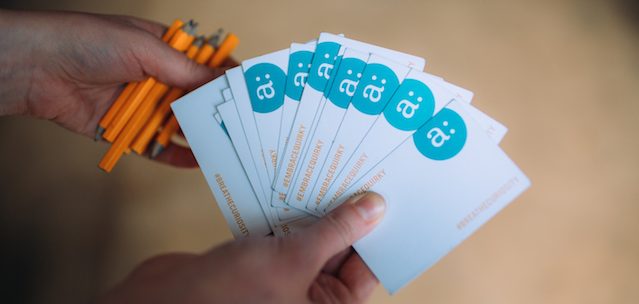 Having a goal in mind while planning a team building activity maximizes your ROI because it gives you something to measure. For example, if your goal is to help a new team get to know each other better, plan something that includes lots of icebreakers and conversation. On a corporate tour with Avital Tours, we play a game that asks everyone to write down something quirky about themselves. Then, we read the cards and guess who wrote what. "Always cries while watching a musical" and "rode the elevator with Reverend Al Sharpton" are quirky facts that bound to get people talking. No matter if your goal is to improve workplace culture or educate about diversity, it's important to know the purpose for your event.
Listen to feedback from your employees.
People have A LOT of opinions. Put those opinions to good use and ask for feedback from your last team building event. Getting the most ROI requires knowing what went well and what could be improved. Creating a survey for your team to fill out before and after your team building event is a good way to ensure the next one goes even better. When the results are in, you'll know what your employees prefer to do and make sure they are engaged next time. If you're investing time and money into team building activities, you'll want to make sure your team is excited to do whatever you're planning. Surveys can help with that, and increase your ROI.
Know what improvements to look for.
After a team building event, looking at factors like productivity increases, absentee rates, and even profits will help you measure ROI. Whatever your overall goal is for your team, monitoring these aspects can help you know if a team building event was successful or not. If you don't see improvements or the improvements are minor, reviewing feedback will help you plan a better event to get those results. At face value, it may seem like a team building activity is just about bonding. However, the effects of a good team building activity influence the company culture. Seeing fewer absences from events, better productivity, and higher profits are the results you want.
Want to plan something exciting to maximize the ROI from your team building event? Book a food tour in Williamsburg, the East Village, or Flatiron. Visit our website to book a public or private culinary experience.
by Jessica Ferrer