Help, My Parents Are Visiting Me In Williamsburg
September 29, 2018
When the family comes to town, it's time to show off. Make your parents proud that you pay your rent on time and there's more than just Top Ramen in your kitchen. You deserve those adulting bonus points. Proving you're a functioning adult is only half the battle, however. Showing off your neighborhood is just as important, and hitting up your local bar that gives out a free pizza with every drink may not be the best vibe for your parents' visit.
If you're living in Williamsburg, you're well acquainted with the hip bars, restaurants, and shops. And of course, you don't necessarily frequent these places with your parents in mind. Before you start shouting "Help, my parents are visiting me in Williamsburg!", we've rounded up some options that are sure to make any trip go well.
Here are six things to do when your parents are visiting you in Williamsburg.
Take Them On A Food Tour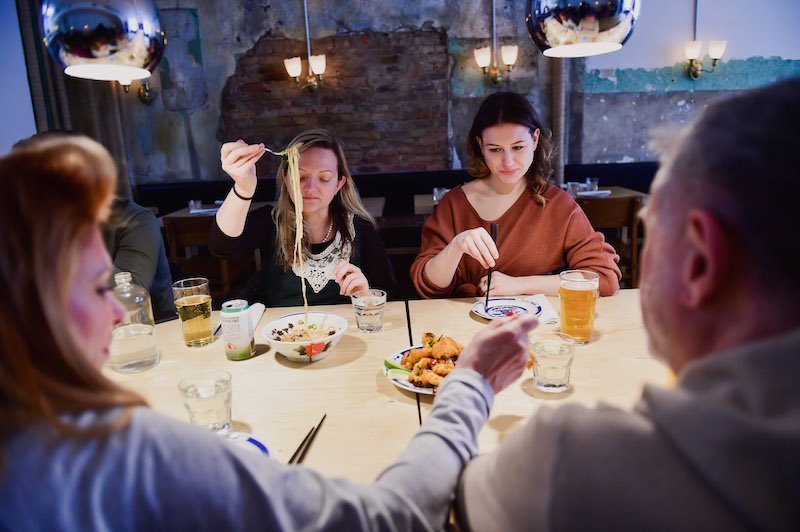 Instead of playing tour guide, have someone else do it for you. Avital Tours has done the research, taking guests around this hip Brooklyn neighborhood sharing quirky stories and showing off street art, all while enjoying a progressive meal- two appetizers, an entree, and a dessert. Not only will your parents get to see and learn a lot in 3 hours, but they'll also get to try four unique restaurants that will give them a delicious taste of Williamsburg. A little bit of history, a lot of food, a perfect afternoon.
Visit North 3rd Street Market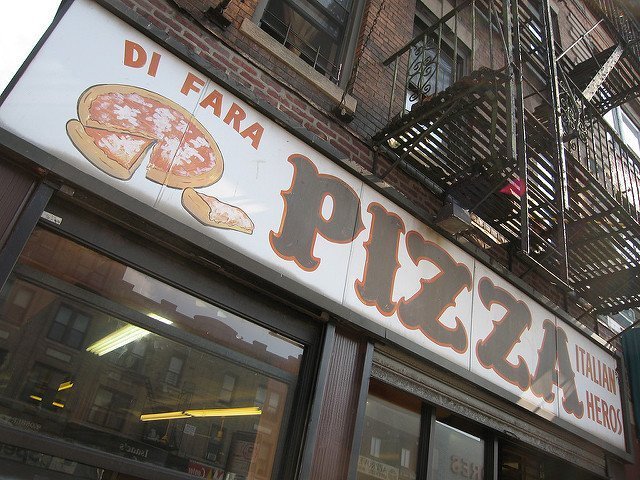 Ok yes, it is another food hall in New York City, but if you want to take your parents to try some classics in one spot, the North 3rd Street Market is a good choice. Even the infamous Di Fara pizzeria has a stand here, and the fact that it's not the original location is a tiny detail your parents don't have to mention to their friends back home. From Filipino cuisine to pierogies, this food hall will definitely have something for everyone, alleviating any hangry arguments about where to eat. Plus the home goods and jewelry for sale make it a nice place to pick up some special souvenirs.
Pass Some Time in The Williamsburg Art & Historical Center
Break out the beret and show your parents just exactly how cultured you are. When founder Yuko Nii created The WAH Center (WAH means "peace" in Japanese), she wanted to bridge the gap between local, national, and international artists, as well as artists from different backgrounds. Williamsburg has been home to artists since the 1980s, and spending time in The WAH Center gives residents a chance to appreciate that community. The museum is also located in the former Kings County Saving Bank Building, a beautiful historic landmark. When you're finished there, you and the fam can head over to Peter Luger's Steak House, a New York institution literally on the block over. Two birds, one stone, know what we mean?
Test Your Taste Buds at Heatonist
Heatonist is the hot sauce shop that supplies the fiery sauces for the popular YouTube show, Hot Ones. There are many unique flavors like Scotch Bonnet & Ginger, and sauces that range from mild to super, super hot. They'll let you try any hot sauce in the store before you buy, so you don't have to be unpleasantly surprised when you get home and find out your new sauce is too hot. They also have gift packs that your parents can easily take back with them, or have them shipped. You know what they say: the family that tries insanely hot sauces together, stays together. Or something like that.
Enjoy The NYC Skyline At A Rooftop Bar

New York City looks especially good as the sun sets, so you'll definitely want to make sure your parents get a good view. Williamsburg is home to some key rooftop bars where you can enjoy a cocktail or two while taking it all in. You can head to a chic spot like The Williamsburg Hotel or try something a little different and modern at Bia, a Vietnamese restaurant with a rooftop bar.
See a Movie At Nitehawk Cinema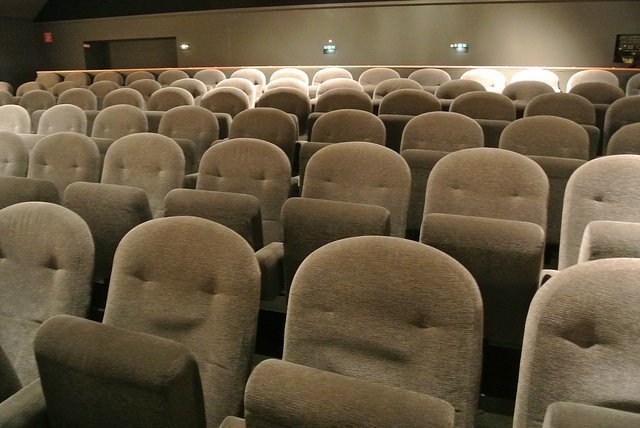 Sometimes seeing a movie when the family is visiting is a nice break to just sit down and relax. At Nitehawk Cinema, not only will you enjoy a movie (and probably the mental break of showing your parents around), but you can also order food and drinks. In fact, Nitehawk Cinema helped changed the New York law that made it illegal to serve alcohol in movie theaters. What's a better way to say thanks by ordering one of their signature cocktails? Family movie night will never be the same after this.
Next time you're thinking, "Help, my parents are visiting me in Williamsburg," book a food tour in NYC. Interested in booking a food tour in Williamsburg, Flatiron, or East Village? Visit our website to book a public or private culinary experience.
by Jessica Ferrer