Guide to Corporate Team Building in NYC
December 25, 2017
Your team works hard, So it's important that you provide intentional team building opportunities to keep the momentum going. Team building activities can be a reward, a thank you, and a way to bond and recharge. Our 2018 guide to corporate team building in NYC has some ideas of how to do that.
Get Offsite
Working in New York City means that your backyard is one of the most exciting places in the world. So why would you stay in your conference room to do team building? Get out and have a change of scenery. Sit around a table in a restaurant, do teambuilding on an improv comedy stage, get out of an Escape Room. Whatever you do, make sure you're doing it somewhere different than the norm.
Feed Your Team
We promise that your colleagues will be much more engaged in team building if they're well fed. Get something catered, or go a step further and plan a food-centered event. Yes, your team can bond around food. A cooking class is a great way to get everyone working together toward a common goal. Or a team building food tour incorporates get-to-know-you activities and a lot of time sitting around tables learning about each other.
Make It Fun, Not Forced
Some people dread team building because it conjures up memories of group games and forced hanging out. Plan something fun that doesn't make anyone on your team feel like they're being forced into spending extra time with colleagues. Make sure the team building is either on company time, or people are being compensated for their extra time. And make sure that no one is forced to do anything they are uncomfortable with. (Of course, this is different than stepping a bit outside of their comfort zone.)
Make Sure Everyone Participates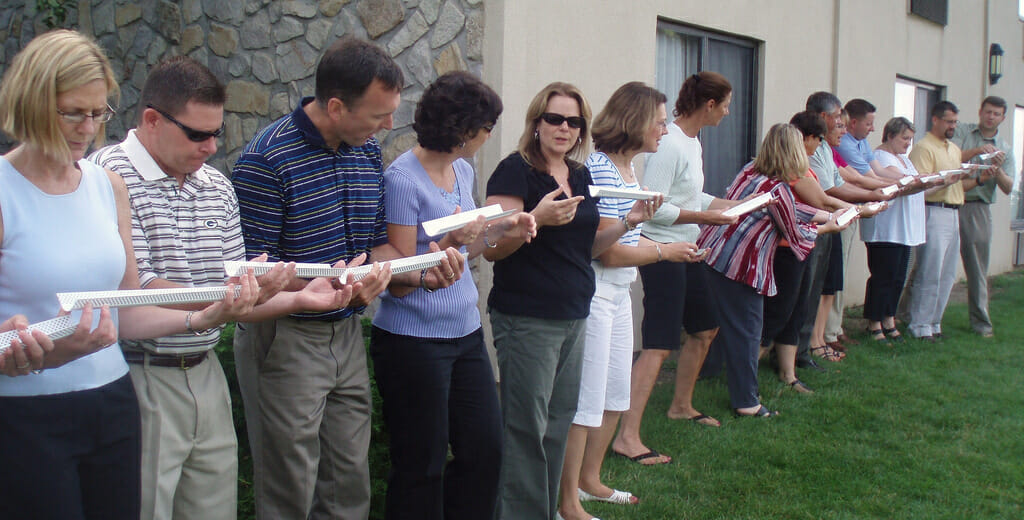 People of all corporate levels on the same team should be equally involved in team building. It's important that everyone from senior staffers to new hires participate. Even if some members of the team don't work together very much, a corporate team building is a great opportunity to learn more about each other. The inclusion will show that bonding is valuable for the entire team. The more the merrier, right?
Did our 2018 guide to corporate team building in NYC inspire you? We specialize in creating fun and hands-on Corporate Team Building Food Tours in NYC. Whether your group size is as small as 8 people or as large as 350 people, we have a culinary experience for you! Please send us an email to [email protected] to inquire about culinary hands-on corporate team building activities.