Group Outings In Los Angeles For Your Crew
July 20, 2019
Looking for a fun place to hold group outings in Los Angeles? We've got you covered. Whether you are on the hunt for a place to take your family, co-workers, or friends, we've sought out the most enjoyable activities for your next big group outing. We'll let you decide which group outing in Los Angeles suits your group best!
The Art Room LA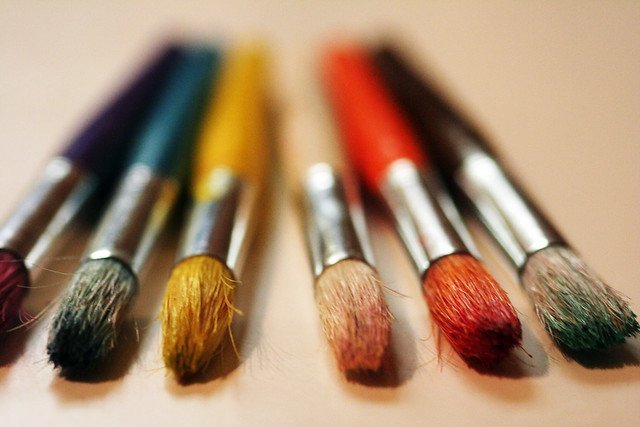 Since 2005, The Art Room LA has been providing art painting parties for big groups. They've hosted parties for corporate groups, bachelorette parties, baby showers, birthday parties, and fundraisers. Bring a group of up to 25 people to their studio location and choose from their indoor studio room or their outdoor garden patio. The Art Room LA lets you bring your choice of food and wine to accompany your experience. Don't have time to pack a meal for your guests? No need to fret. They will provide you with a list of one of their many catering options to choose from. The Art Room LA is like one big relaxing picnic, except instead of just eating and drinking, you come away with a beautiful canvas painting. Can't get enough of painting only one night with a glass of rose in hand? Sign up for one of their on-going painting classes for adults and children year round!
Groov3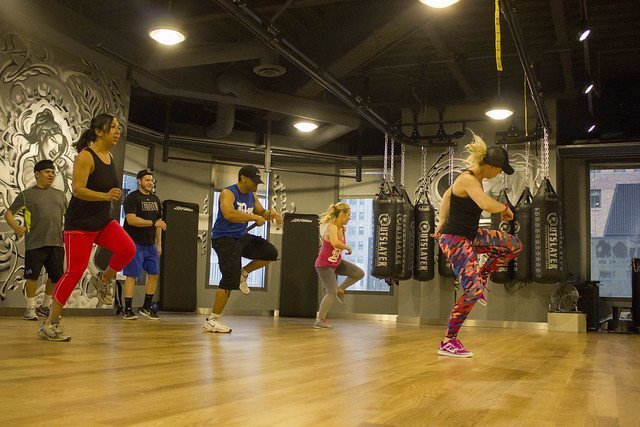 The name says it all – you are about to groove – but this dance experience takes it to the next level. Groov3 is more than just a dance class where you individually attempt to master some challenging choreography. Groov3 believes dance should be fun and accessible to all skill levels. Bring your crew here for a night of dancing to some energetic beats of the latest hip-hop music. Lead by a trained engaging, upbeat instructor you'll walk away from a dance class at Groov3 with more than just a killer workout. You and your crew will leave here feeling ready to conquer the world. Bonus: With locations all over Los Angeles, choose the class nearest to you.
Poseidon Paddle & Surf
It's easy to get caught up in all the things to do in Los Angeles, but don't forget you are right by the ocean. Don't just head to the coast for a beach day. Take it up a notch and go paddle boarding at Poseidon Paddle & Surf. A trained instructor will teach you and your group the basics of paddle boarding. For beginners, head down to the Marina Del Rey location for calmer waters. More advanced group of paddleboarders can check out beaches in Malibu, Santa Monica, or Venice. Stay in the waters long enough and you may even catch a visit from some local marine life swimming around you. Fun Fact: Poseidon Paddle & Surf also sells a superb cup of organic coffee – Caffee Luxxe– so you can get your caffeine fix in before the paddling begins!
Escape Room LA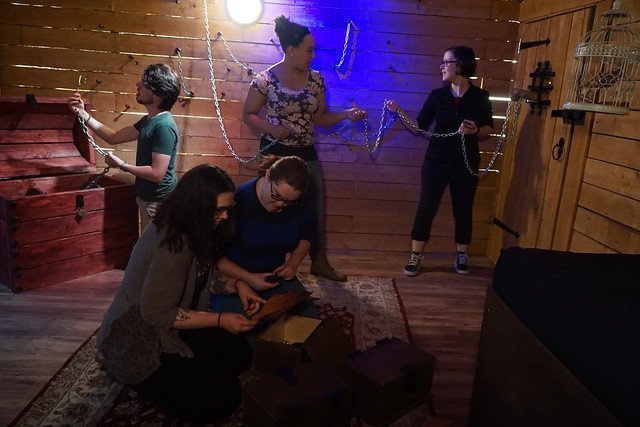 Escape rooms have quickly become one of the hottest attractions for a group outing. Regardless of your group size, age, or physical ability Escape Room LA accepts every participant, no matter what their skill level. Their unique rooms can hold up to 50 people so bring the whole group and prepare for an afternoon of collaboration, team-building and lots of fun. Choose from one of their six rooms like The Theatre where you must find your way through the haunted theatre before the performance begins, or step back into the 1940s with their Detective Room in a film-noir Hollywood mystery. Escape Room LA is located in downtown Los Angeles.
Avital Tours
There is no group outing that makes people more satisfied than one where you can eat and drink, and Avital Tours is where it's at! Choose from one of the culinary experiences in Downtown, Koreatown, or Venice. A local foodie will take you and your guests around your neighborhood of choice for a culinary experience. You'll go to four different restaurants and experience a four-course progressive dining experience with an appetizer, two entrées, and a dessert. Make it extra adventurous and add on the drink pairing. Avital Tours is a social dining experience that strives to provide deeper connections with people. We think there is no better place to do this then at a seated table sharing food.
Ready for a culinary experience for your next group outings in Los Angeles? Join us for a culinary tour in Downtown, Koreatown, Hollywood, or Venice today!
By: Sarah Murphree