7 Great Restaurants in Walking Distance of the Javits Center
March 2, 2018
When you're in town for a conference or a trade show, chances are that you'll be spending time at the Javits Center. Here are 7 great restaurants in walking distance of the Javits Center so you don't have to rely solely on the hot dog cart on the street after a long day of work.
1. Porchlight
Just 11 minutes on foot from the Javits Center is Porchlight, a restaurant that calls itself " a New York bar with a Southern accent". With innovative cocktails with names like "Jalapeño Diablo" and "Confess Your Cinn" you can expect a laid back, fun vibe. Order the bison burger, po' boy sandwich, smoked cheddar biscuits, or chili. (And don't forget the chocolate pudding.)
www.porchlightbar.com
271 11th Ave. New York, NY 10001
2. Rocket Pig
Rocket Pig is a 17-minute walk, but locals will tell you their famous sandwich is worth a trek further than that. Of course, you can get the Smoky Pork Soup, and the RP Salad, but do NOT leave without the namesake Rocket Pig Sandwich. The smoked spice-rubbed pork is stuffed into ciabatta roll and topped with red onion jam and mustard sauce with a side of house-made hot sauce and house-made pickle. We know this isn't technically a sit-down restaurant, but if you want a sandwich to-go for lunch, a picnic staple, or something to eat in your hotel bed after a long tradeshow, this is the spot.
www.rocketpignyc.com
463 W. 24th St. New York, NY 10001
3. Tavola
It only takes 12 minutes to get to Tavola, and it will probably take you even less time to finish one of their wood-fired Neopolitan pizzas. Come here for traditional Italian food-pastas, a variety of pizza pies, salads, fish, and bruschetta. Sure, you could grab a slice at one of the many "original" Ray's Pizza, but we promise this is better.
4. Tabata Ramen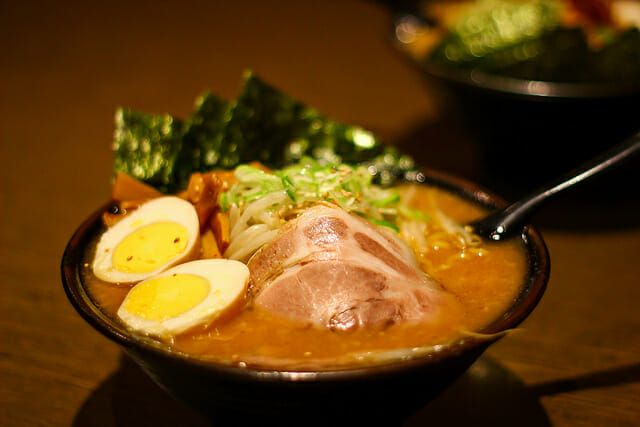 Seeking great ramen less than a 15-minute walk? Get your noodle fix at Tabata. Start with the Wasabi Shumai to spice things up and then choose from 13 kinds of ramen. (Yes, 13!) They span from mildly-spiced coconut milk based broth to the "hellishly" spicy Geki Kara Ramen. Of course, they also have traditional flavors like Tan Tan Men, Shoyu, Miso, and Tonkatsu Ramen.
www.tabatanewyork.com
540 9th Ave. New York, NY 10018
5. The Marshal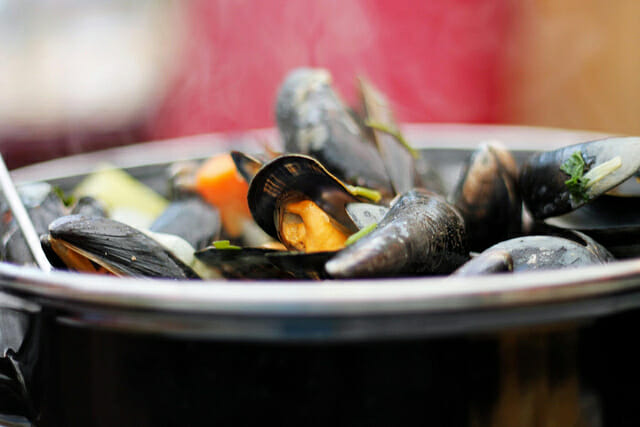 15 minutes away from the madness of the Javits Center is the oasis of The Marshal. Here you can dig into wood-fired mussels, homemade French loaves, goat cheese-stuffed chicken, and braised lamb shanks. Local farmers market dishes and wine will give you a taste of the farm (and vineyard), right in the city. The Marshal is all about sustainability-in addition to using local food, they burn no gas and cook only with replanted apple and cherry wood from local orchards and buy wind power for their electricity needs.
www.the-marshal.com
628 10th Ave., New York, NY 10036
6. Pio Pio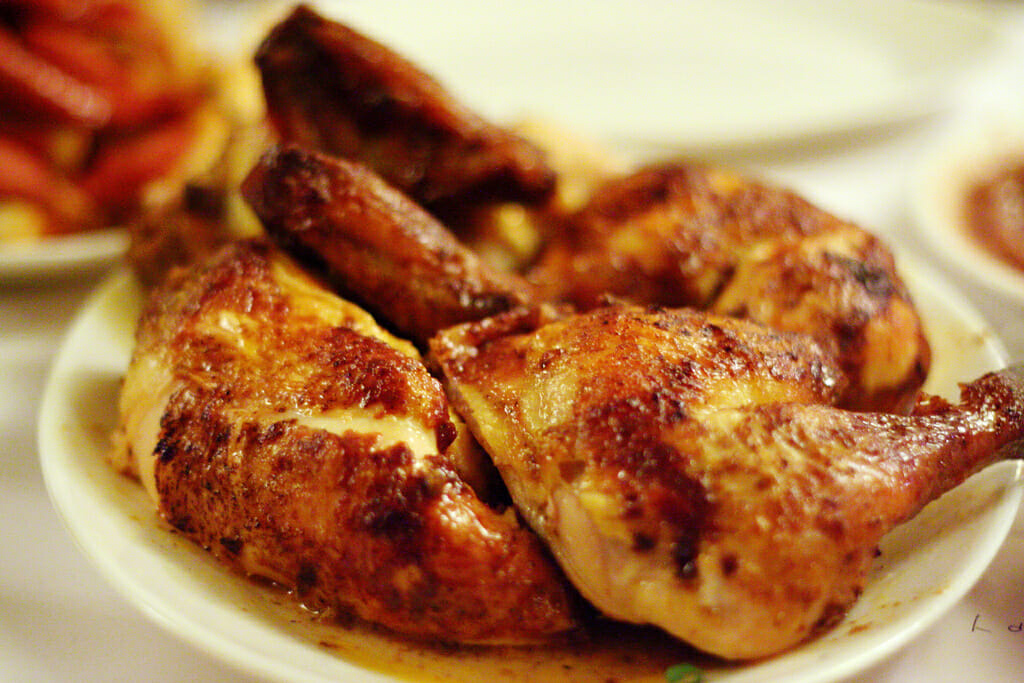 A 14-minute walk can't get you to Peru, but it can get to Pio Pio, a Peruvian restaurant nearby. Along with your pisco cocktail, locals will tell you to try their rotisserie chicken and famous green sauce. Of course, staples like rice and beans, plantains, and ceviche can all be found, too. But don't leave without the chicken.
www.piopio.com
604 10th Ave, New York, NY 10036
7. Mercato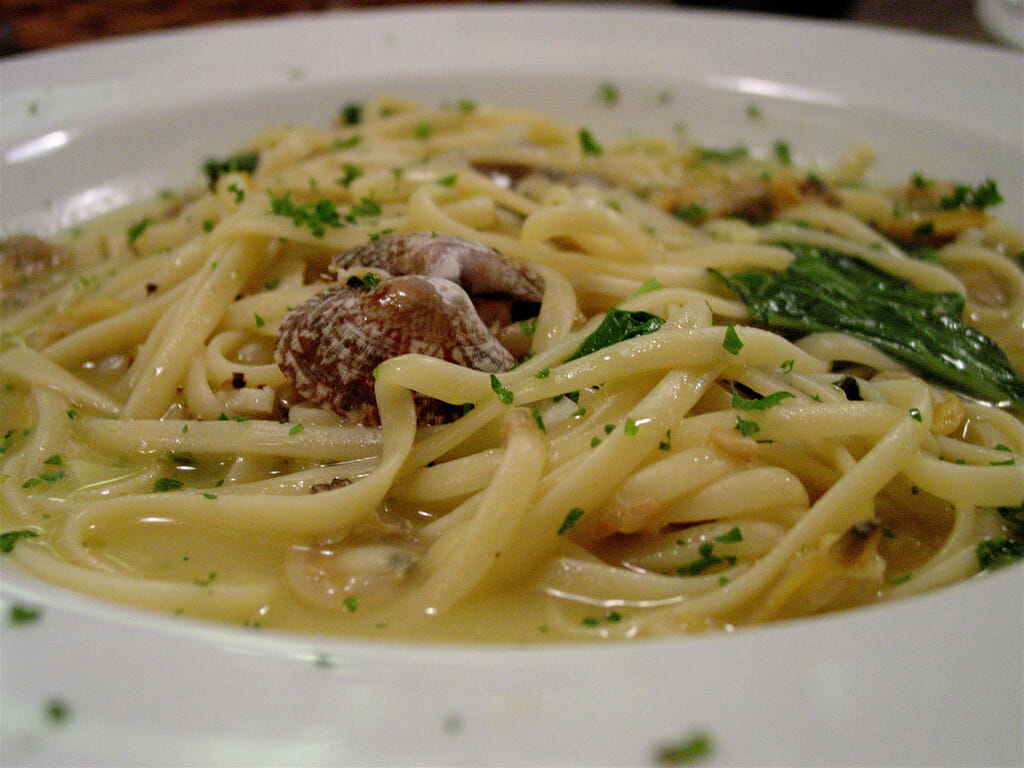 Walk 14 minutes toward Times Square, and you'll find Mercato. It's a cozy spot filled with Italian comfort food. The ambiance is as good as the menu, so relax over gnocchi, seafood linguine, or fettuccine al funghi, and a glass (or three) of wine.
www.mercatonyc.com
352 W 39th St, New York, NY 10018
Want to learn more about great restaurants in walking distance of the Javits Center? We'll recommend restaurants all over the city. Book a public or private culinary experience and have a local culinary guide show you around NYC.