Your Self Guided Walking Grand Central Market Food Tour
April 25, 2018
Opened in 1917, Grand Central Market is a historic downtown landmark and Los Angeles' oldest and largest public market. Throughout the last few years, downtown Los Angeles has been going through a revitalization and Grand Central Market is the perfect place to experience the city's unique and rich diversity. Neon signs hang over the beautifully diverse stalls in this almost-magical foodie playground. Weave your way through the 38 vendors, and experience why Bon Appetit Magazine called Grand Central Market in 2014 one of the top 10 restaurants in the country!
For a city known for its car culture, it's refreshing to find and area in town where you won't need much more than a public transportation TAP card or your own two feet. If you're driving here, you can find parking in the building or even right next door for less than $10/day. If you decide to forgo your car (which we recommend you do!), you can get to Grand Central Market via the Metro red or purple line and exit on Pershing Square which drops you off directly across the street.
This Self Guided Grand Central Market Food Tour will take about 3-4 hours and is all within the same building. If you're visiting on the weekend, it is best to start your tour as early in the morning as possible to avoid long lines and huge crowds.
1. Egg Slut
2. G & B Coffee
3. Belcampo Meat Co.
4. DTLA Cheese | Clark Street Bread | Torres Produce | Courage & Craft
5. Ana Maria's
6. Golden Road Brewing
7. McConnell's Fine Ice Creams
Egg Slut

Begin your tour by biting into arguably the best egg sandwich Los Angeles has to offer. Chef Alvin Cailan, owner of Eggslut, has created an entire menu focused on the beloved egg that has made him Instagram famous and has attracted his establishment quite the cult following. But his food isn't just pretty for Instagram. The reason why locals and tourists alike are willing to wait over an hour in line to eat his food is because every one of his food items is consistently crafted with quality ingredients and upmost care for how it looks as well as how it tastes. Once you get to the front of the line, order the Fairfax (soft scrambled eggs and chives, cheddar cheese, caramelized onions and sriracha mayo in a warm brioche bun) or the Slut (a coddled egg on top of a smooth potato purée, poached in a glass jar, topped with gray salt and chives, served with slices of baguette), and a fresh orange juice to wash it all down. Pro-Tip: If you get in line as soon as they open, your wait time will be about 10-15 minutes instead of the regular 1-2 hour wait.
Website: http://www.eggslut.com/
G & B Coffee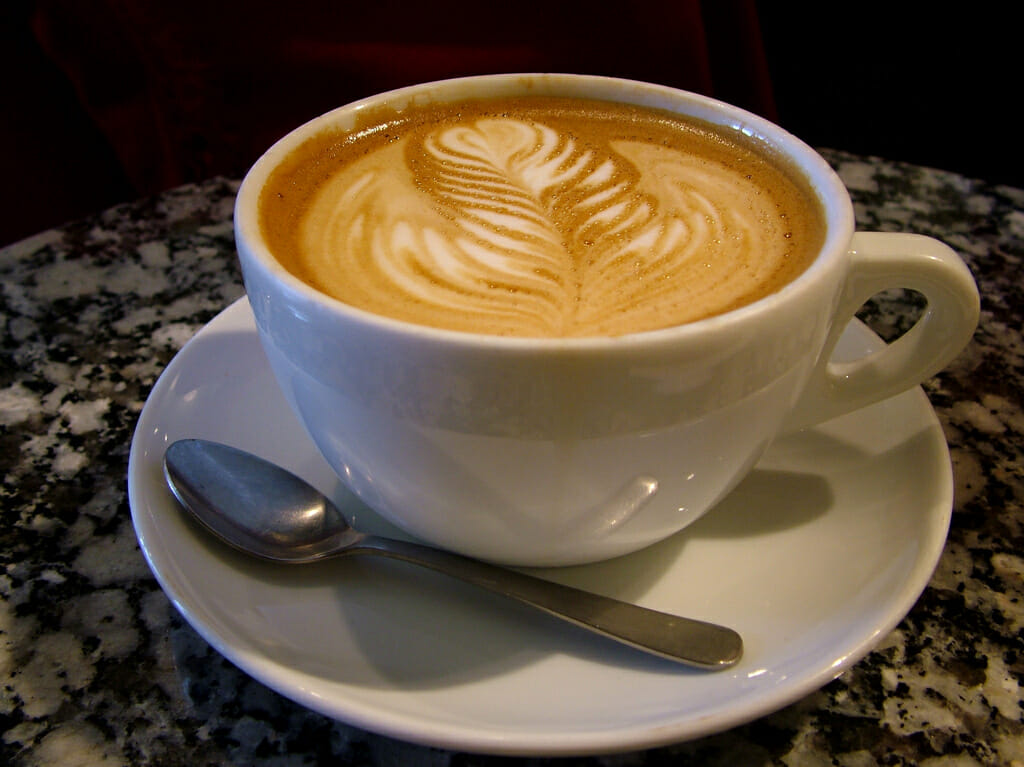 Breakfast isn't complete without a jolt of caffeine. From Eggslut, head over to G&B Coffee on the opposite side of the market, where you'll need to get your hands on what's been called the best iced latte in the United States. G&B Coffee feels much more like your local craft cocktail bar than a run-of-the-mill coffee shop. What sets their iced latte apart is that it is made with fresh almond macadamia milk that is made in-house daily with only 4 ingredients: water, almonds, macadamias, and dates. The milk and espresso are shaken over ice to create a perfectly creamy iced latte. If you're in the mood for something a little different, we recommend you try the Dark & Stormy: a shot of espresso poured over handmade ginger beer.
Website: http://gandbcoffee.com/; Address: 324 S. Hill St. Ste C19 Los Angeles, CA; Phone: (312) 555-5555
Belcampo Meat Co.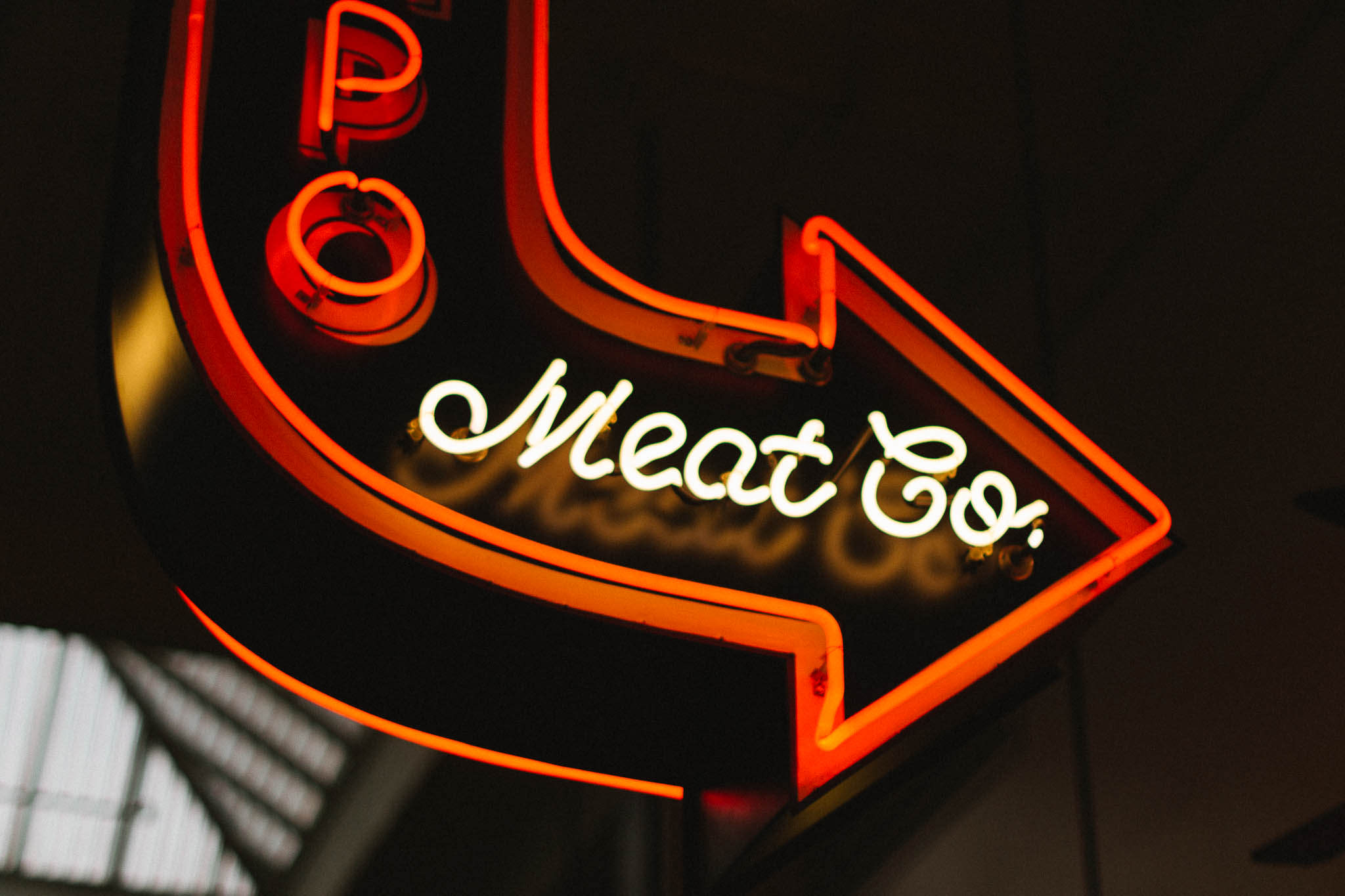 Belcampo Meat Co. is a full-service butcher shop and counter-service diner committed to serving organic and grass-fed meats from humanely-raised animals. Peruse their beautifully set-up meat counter and have the butcher prepare your favorite cut for you to take home. From there, head over to the following food stalls to gather ingredients for your very own culinary adventure you can prepare at home: DTLA Cheese (specialty store focusing on artisanal cheeses), Clark Street Bread (cart selling freshly baked bread), Torres Produce (fresh produce stand), and Courage & Craft (boutique liquor store).
Website: http://www.belcampo.com/; Address: 317 S. Broadway St. Los Angeles, CA; Phone: 213-625-0304
Ana Maria's

Once you're done with your grocery shopping, it's time to continue your tour by indulging in authentic Mexican food. Most people head over to the long line at the famous Tacos Tumbras a Tomas but what they don't know is that Ana Maria's has the same owner, serves the same food, and has a shorter line! You can't go wrong with anything you order, but what draws people to Ana Maria's are their puffy fried gorditas. A gordita is made by making a masa dough in the shape of a thick round flatbread. The masa dough is fried, sliced in half, and stuffed with beans, meat, salsa, lettuce, tomato, sour cream, and served with a lemon wedge. For less than $5, you can't beat it!
Address: 317 S. Broadway St. Ste. C 9-10 Los Angeles, CA; Phone: 213-620-0477
Golden Road Brewing
After eating at Ana Maria's, cool your palate with a local craft beer at the recently opened Golden Road Brewing outpost. LA's biggest craft beer producer and one of the breweries responsible for reawakening the craft beer scene in Los Angeles, Golden Road Brewing focuses on fresh and sustainable ingredients and is brewed and canned locally. The beer bar and kitchen counter boasts 20 beers on tap and a food menu featuring pierogis, East European dough dumplings filled with both sweet and savory fillings.
Website: http://www.goldenroad.la/; Address: 317 S. Broadway St. Los Angeles, CA; Phone: 213-542-6039
McConnell's Fine Ice Creams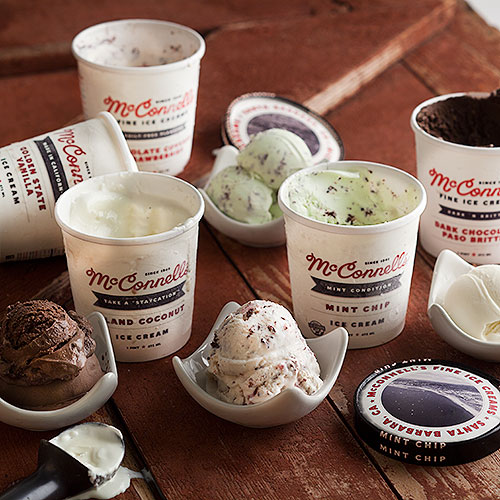 Finish up your tour the way every meal should be concluded – with dessert! McConnell's Fine Ice Creams was founded in Santa Barbara, California in 1949 and the ice cream you'll find at Grand Central Market is made in the same way as it was back then. All of their ice cream is made from scratch in small batches, with the finest local ingredients. Here, you'll find deliciously creamy and fun flavors like Churros con Leche and Eureka Lemon and Marionberries.
Website: http://www.mcconnells.com/; Address: 317 S. Broadway St. Los Angeles, CA; Phone: 213-346-9722
To stay up to date with a list of all current and future vendors, special events, and news, visit Grand Central Market's website: http://www.grandcentralmarket.com/
Grand Central Market
HOURS: SUN – WEDS 8AM – 6PM, THURS – SAT 8AM – 9PM
Website: http://www.grandcentralmarket.com/; Address: 317 S. Broadway St. Los Angeles, CA; Phone: 213-624-2378