Your Venice Beach Weekend Itinerary: Fun Things To Do In Venice Beach
July 28, 2016
If you've spent any time in LA you know there's no shortage of things to do or things to eat. Founder of Avital Tours, Avital (yes, she's a real person!) went to college in Los Angeles at UCLA. Though she moved back home to San Francisco, she did fall in love with the area (and the food!) while she was there, and wanted to expand our culinary experiences to LA.
Driving in LA is not our favorite part of the city, so it's important to spend time in one neighborhood once you finally battle traffic to get there. Our Venice Beach culinary experience is three hours which leaves a lot of time to spend in Venice exploring the funky and artsy area.
Here are some ways to extend your tour into an entire day or make it a vacation or staycation, without ever leaving the west side of town. Just look at this video of Venice in the morning and you'll be convinced to spend some extra time here. Please enjoy this Venice Beach weekend Itinerary filled with fun things to do in Venice Beach.
Day 1:
Take a Walk (Really!)
If you're not tired from the walking on your culinary experience, hit the road and keep moving. While LA locals will tell you that no one walks in the city and everyone drives, there are some great walking routes in Venice.
The Venice canals are perfect for a relaxing, charming, and quiet stroll. The canals are lined with homes which will give you a good feel of the neighborhood.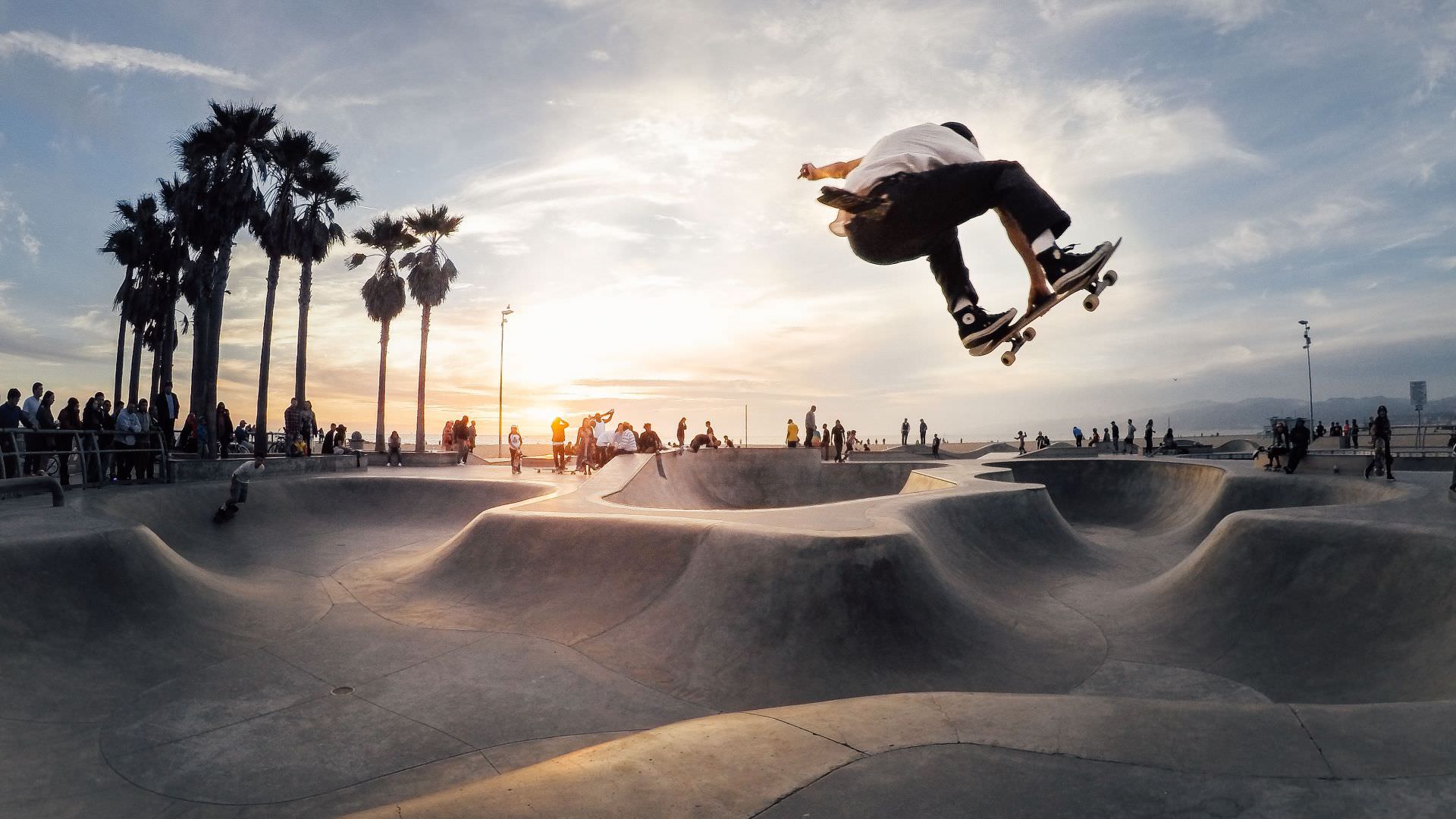 Then, head to the beach. Walk along the Venice Boardwalk and stop at famous spots like Muscle Beach and the Venice Skate Park where talented skaters show of their flips and tricks. Snap some photos and pick up some skate tips. You can rent your own skateboard or roller skates on the boardwalk if you're feeling brave, but it's just as fun to watch.
If you're looking for a little artistic stimulation while you walk, take a free self-guided mural tour and learn about the art you'll see along the boardwalk or join us for a Venice Beach Food Tour.
You can take the boardwalk all the way down to the Santa Monica pier, which houses a Ferris wheel, roller coaster, and other beachside amusements. On the way stop at the Santa Monica Farmer's Market. This LA's most famous farmer's market and the one where chefs shop. You'll be able to find year-round fresh produce and most purveyors will let you sample.
Grab Some Grub
Of course, food is always on our minds. After a long walk, you might be gearing up for another meal. If it's a Tuesday and you're already in Santa Monica, head to Gourmet Truck Night at California Heritage Museum. From 5:30-9:30 a changing roster of food trucks bring their food to the parking lot. Diners are welcome to picnic on the lawn or sit on the patio or at the bar of The Victorian.
Keep The Party Going
Still ready to rock after dinner? Great. LA nightlife is famous. Venice is a little more mellow but still knows how to party. Head to the Townhouse for live music or a DJ every Thursday to Sunday from 10 pm – 2 am. You can also put on your dancing shoes and catch some local bands at Clutch.
Day 2
Wake Up and Smell the Bacon
If you slept late after dancing at Townhouse, no worries. Head to breakfast at Avital's faveotie spot on Sunset, Gjusta. Breakfast is served all day, so you're never late. We love the Mushroom Bowl, Grain Bowl, and their smoked salmon on bialy. If you're craving pastries, definitely try their baklava croissant or their babka.
#EmbraceQuirky at the Museum
One of our core values is to embrace quirky. That's why we love the Museum of Jurassic Technology in Culver City (Venice's neighbor) with is a museum about strange topics. Here you'll find art pieces that can only be seen under microscopes and oil paintings of dogs who were part of the Russian space program. The museum also has events and a beautiful rooftop garden and tea room that serves complimentary tea and cookies.
Dinner and Drinks
For dinner and a show, head to Hinano Cafe. The legendary burger spot hosts live music on weekends. For the best sunset view, have drink at the rooftop bar The High Rooftop Lounge. The lounge is on top of the Hotel Erwin.
Haven't had enough of this Venice Beach two day itinerary. Join us for our Venice Beach Culinary Experience. Learn more here.