Los Angeles Fun Restaurants in LA for Birthday Parties
January 10, 2018
A birthday meal is our team's favorite way to celebrate. These spots are our favorite Los Angeles fun restaurants in LA for birthday parties. From a more formal sit down dinner to a curiosity-filled cafeteria, we've got ideas no matter what your style. So let's celebrate…and eat.
Clifton's
There are lots of fun restaurants in LA for birthday parties, but Clifton's is the closest thing to experiencing a meal at Disneyland or the Natural History Museum outside without paying an entrance fee. The "Cabinet of Curiosities" including a life-sized bison, a giant meteorite, and waterfalls is a fun setting for a birthday celebration. Plus, if you're sick of splitting the bill between huge birthday parties, Clifton's cafeteria (the world's largest) lets everyone buy their own meal like old-school cafeteria classics like chicken pot pie and corned beef and cabbage.The copious seating around the giant redwood tree lets large groups sit together. Start early for happy hour from 3-7 and enjoy buy one cocktail, get one for 35 cents deals. Or eat before ascending to the new Pacific Seas tiki bar at the top floor before enjoying birthday cocktails and dancing.
648 S Broadway, Los Angeles, CA 90014
Button Mash
Go old school with an arcade birthday party. But unlike the arcades of your fifth birthday party, this spot serves more than greasy pizza and fries. Button Mash offers Asian food and snacks such as Double Fried Tamarind Chicken Wings, Vietnamese Egg Rolls, Cheese Corn, and Dan Dan Noodles. After eating grab another beer and some tokens to play some pinball, Ms. Pac Man, and Mortal Kombat, The restaurant kicks the kids out after 9 pm so time your reservation (for parties of 10 or more) accordingly.
1391 Sunset Blvd, Los Angeles, CA 90026
The Venue
You could have dinner and then drag your friends to karaoke afterward, or you could visit The Venue, which is a full-service restaurant and karaoke lounge that is opening this February. Don't expect only Korean fare here. You will find chicken and steaks with Korean flavors, but you'll also be able to eat raw fish, fried macaroni and cheese and beet and goat cheese salad. Each of the 13 karaoke rooms can hold 50 people, so your guest list can include all of the talented and tone deaf singers in your life. The Venue offers a full bar with signature cocktails from experienced LA bartenders, and you can also get a bar cart in your private room. If want to skip the sit-down dinner, a smaller menu is available for delivery right to your singing suite.
3470 Wilshire Blvd., Los Angeles CA, 90010
Upstairs at The Ace Hotel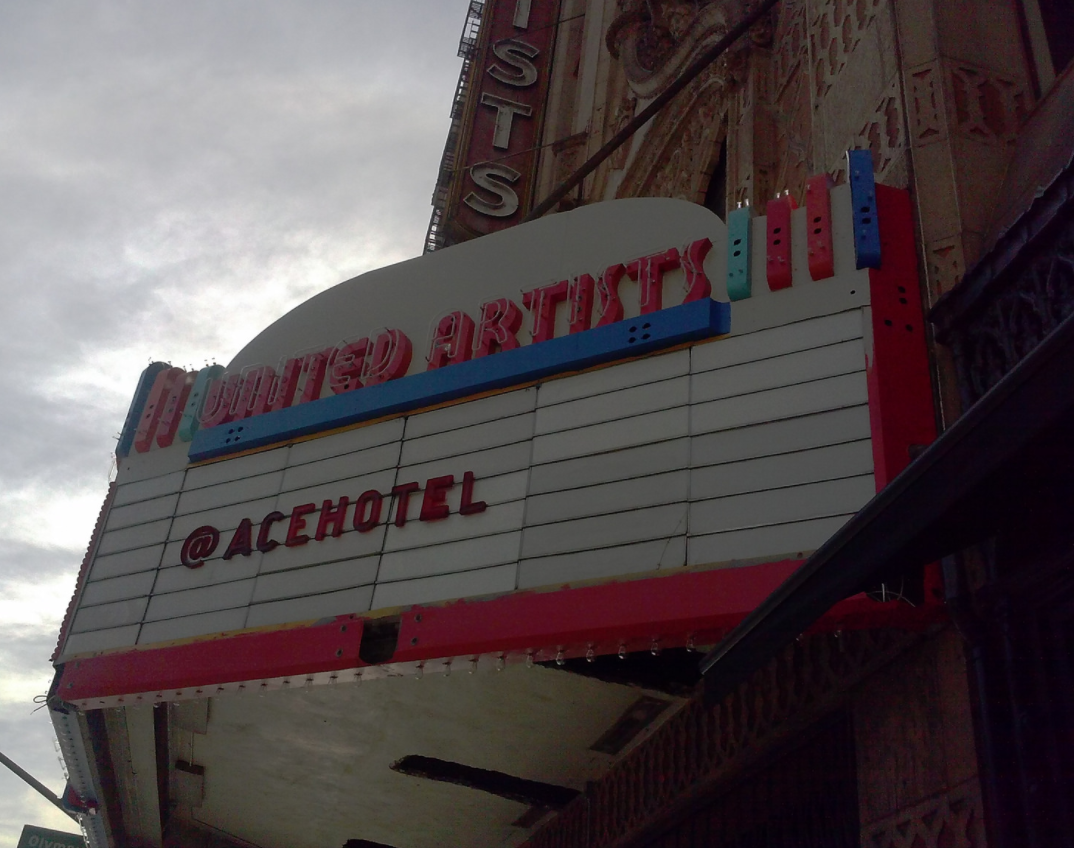 The bar and restaurant on top of The Ace Hotel offers one of the best views of downtown. It's also one of the best locations for dinner and drinks if your plan is to hit downtown afterward. Depending on the night your party could be joined by DJ's, live bands, pop up shops, and ice cream making workshops. It's more of an appetizer and small place spot than a full meal location, but share some small dishes (oysters, tuna tartare, charcuterie and cheese plates, and tofu tacos) among the birthday crew and you'll be fine. Don't forget to order some drinks. Punch bowls, anyone?
929 S. Broadway, Los Angeles, CA 90015
Let us show you our favorite fun restaurants in Los Angeles. Join us on a tour of Venice or Downtown.