Fun Date Ideas in NYC
October 16, 2018
A lot of great love stories take place in New York City. With the beautiful skylines and countless restaurants with moody lighting perfect for canoodling, it's impossible not to get swept up in it. Well, that is until you've been standing on a subway platform for 15-minutes with no train in sight. Regardless of the problematic subway system we love to hate, New York still sets many hearts afire. And if you can manage to navigate New York's somewhat tricky dating world, you're going to need a few date ideas in NYC. So if you're moving things from text to real life or just want to try something new, we've got you covered. Here are date ideas in NYC for you and your partner
Get involved with your food!
We get it- dinner and drinks is an easy date to plan. But why not try taking a class that teaches you how to make your favorite foods? It's a great experience for you and your date to learn something new and bond in the kitchen. CourseHorse has a great list of cooking classes all over the city. Plus, a lot of these classes are BYOB, so you can proudly enjoy your food with your drink of choice. If both of you would rather stay away from the kitchen than get in it, a food tour is a perfect choice. Get to know a new neighborhood while enjoying some delicious food. Either way, both options don't involve clean-up!
Try out a themed-cafe.
I have hope that one day NYC will get half as many quirky cafes that Japan has, but until then there are a few good options for you to hit up. At The Uncommons, play a board game or two and get to know each other's competitive sides. Afterward, take a stroll up to nearby Washington Square Park, find a bench, and people watch. If you and your bae like animals, check out one of the many cat cafes. And for some espresso and motorcycles, check out Jane Motorcycles. Admire away and daydream about that trip across the US with your partner.
Plan a spa day.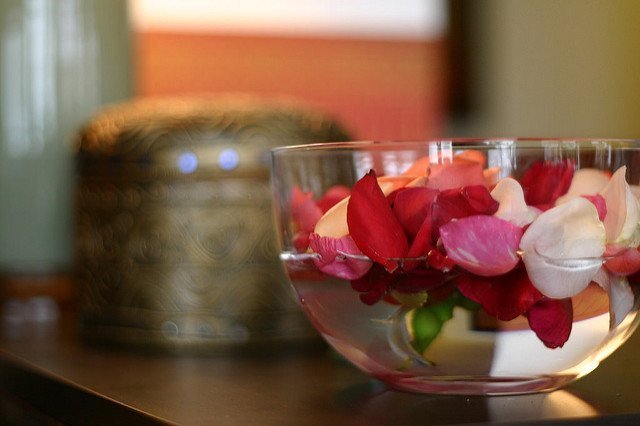 For those more established couples, a spa day is a refreshing treat. NYC is no stranger to spa treatments, and there are plenty of deals out there to make a day of it. For something a little different than just your standard spa fare, check out Spa Castle. This Korean-style spa features pools, saunas, and special treatments. Stop in Flushing on your way back home for some awesome Chinese food since you'll be nearby.
Check out a live podcast taping!
Take your date to see a taping of their favorite podcast for a live show that's fun, smart, and hopefully not as hot as a concert. Many popular podcasts do live tapings around the city, and there's also a podcast festival where you can catch many of your favorite shows. WNYC often hosts live events, as well as Union Hall in Brooklyn. Trust me, they'll geek out just as much seeing their favorite host in person as they would going to see their favorite musician.
Want to try a food tour as one of your date ideas in NYC? Book a food tour in Williamsburg, Flatiron, or East Village for unique time. Visit our website to book a public or private culinary experience. Or if you're in San Francisco, let us plan date night for you with our new subscription service.
by Jess Ferrer