A Foodie's Neighborhood Guide To Little Tokyo
August 26, 2019
If you want to know what true Japanese food tastes like then make a trip to Little Tokyo. This historic district in downtown Los Angeles is the heart of the largest Japanese-American population in North America. Vibrant restaurants, bars, and authentic shops stretch across five city blocks in this popular multicultural neighborhood. Little Tokyo is home to some of the best ramen, sushi, and Japanese food in the country. Step out of your comfort zone and try some of the best foodie spots with our neighborhood guide to Little Tokyo below!
Order the best ramen bowl in the city at Daikokuya
Year after year, Daikokuya restaurant has been named the best ramen in Los Angeles. There's no better place to start your Little Tokyo neighborhood trip out then what ABC has dubbed "the closest thing you will find to actual Japanese ramen". If you aren't on the lookout for Daikokuya, you might miss it. This intimate restaurant holds no more than 30 people and looks like a quaint general store from the outside. Of course, the most unassuming spaces often serve the best food in this neighborhood. Order the most popular dish, the Daikokuya Ramen, and prepare to be amazed. This dish comes with egg noodles, boiled egg, pork belly, bamboo shoots, bean sprouts. green onions, and a specially blended soy sauce. It provides the perfect flavors to start out your neighborhood food tour.
Try the most desired sushi in Southern California at Sushi Gen
Next, make your way to Sushi Gen. Don't be fooled by Sushi Gen's location inside a strip mall. Since 1980, Sushi Gen has been serving some of the freshest, most desired sushi in the city. Get here early! Doors open at 11:30am, and a line wraps around the building an hour before opening. Friends, co-workers, solo diners flock here daily for the $17 sashimi lunch special. Sashimi is a popular Japanese delicacy consisting of fresh raw fish sliced into thin pieces and often eaten with soy sauce. At Sushi Gen, you get generous portions of fresh halibut, fatty tuna, sea urchin, scallops, and oysters, a rare, diverse sashimi special!
Get a taste of the biggest selection of Japanese Beer at Far Bar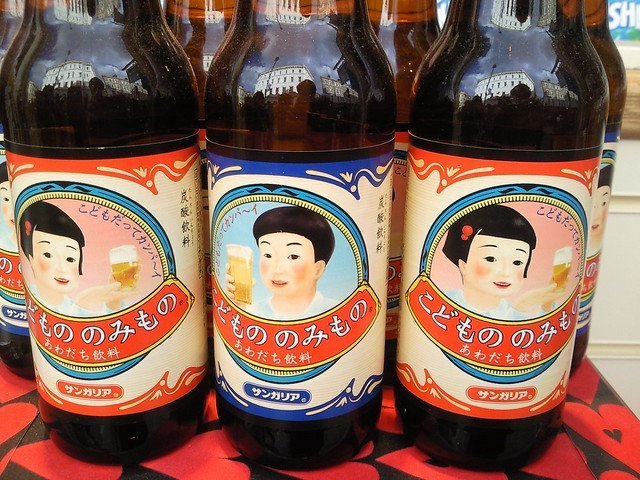 After your belly is full of ramen and sushi, head to Far Bar and enjoy the largest selection of bottled craft beer from Japan in Southern California. Choose from over 34 different Japanese beers. Not a beer person? Order one of their specialty cocktails made from some of the finest Japanese whiskey and bourbon. After all, Los Angeles Magazine awarded Far Bar with the title, "Best Places to Drink Japanese Whiskey." If you're still hungry, they have a fantastic bar menu specializing in American-Asian fusion dishes, but don't worry about the food being too Americanized. Far Bar is quick to tell you they are "a place of fusion, not compromise." Order the Tokyo Sliders served on King's Hawaiian rolls or go for the Fried Gyoza, chicken dumplings rolled in sesame soy dressing, and you will have lived through the ultimate Japanese bar experience.
End your day with traditional mochi ice cream at Mikawaya
A trip to Little Tokyo would not be complete without mochi ice cream from Mikawaya. This specialty dessert shop serves the original and best premium mochi ice cream. Mochi ice cream is a traditional Japanese dessert that is similar in style to the American ice cream sandwich. However, with mochi ice cream, the outer layer is made with a smooth, sweet rice dough that melts in your mouth. While the inner layer is made with premium ice cream. To round out your neighborhood guide in Little Tokyo order one of the classic mochi flavors like green tea, red bean, or strawberry. Feeling adventurous? Go wild with one of their more unique flavors like black sesame or plum wine.
Want another foodie adventure after Little Tokyo? Did you enjoy this neighborhood guide to Little Tokyo? Join us for a culinary tour in Downtown, Koreatown, Hollywood, or Venice and we'll show you our favorite neighborhood spots.
By: Sarah Murphree