Food Tours: The Ultimate Team Building Icebreaker
April 11, 2018
You've done trust falls and group games and scavenger hunts, but nothing has quite nailed breaking in new members of your team. We think eating and exploring together is a great way to break the ice. So we're recommending food tours: the ultimate team building icebreaker. Here are five reasons why.
1. You'll bond over food stories.
Sometimes the best way to get to know someone is to sit and share a meal together. After all, sitting around a restaurant table is much more fun than sitting around a boardroom table. Do you know the foods your colleagues grew up eating? Do you know the food they can't stand, or that they eat over and over every day? We'll help you share your food stories to get you to know your team better.
2. Your teammates will learn about each others' backgrounds.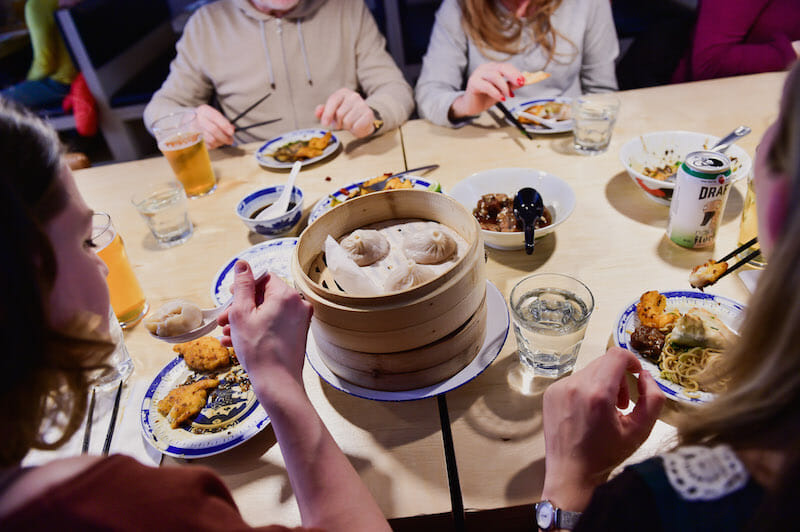 Maybe a lobster roll brings up memories of New England summers or maybe a dumpling stop helps your colleague recall their days stuffing gyoza with grandma. Our tours bring up a lot of nostalgia that turns into great bonding among teams. You'll be able to learn about each other in ways that wouldn't come up at the office.
3. You'll share an experience.
Sharing an experience is a surefire way to help break the ice faster. When your team sees each other in the office they'll be able to recall the fun they had blow torching sushi or making dessert together. This a way to bond that happy hour just doesn't provide.
4. Someone else is in charge of facilitation so your team can sit back and enjoy.
Once you book a culinary experience, your job is over. For the duration of the tour, you get to sit back, relax, eat, and drink while your guide is in charge of the logistics. That way everyone on your team can focus on team building and not worry about checking on reservations.
5. You'll get to walk and talk.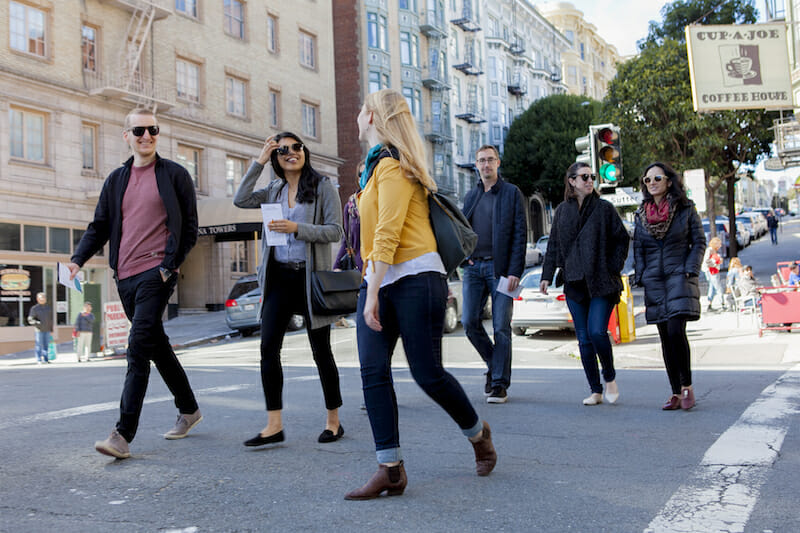 At a traditional sit-down dinner, you can chat with the people next to you and across from you…and that's it. During a food tour you'll walk between each course so you can meet someone new, and at the next restaurant, the seating arrangements will change. The format of a food tour is a great way to keep shaking things up without forcing it.
Curious about food tours: the ultimate team building icebreaker? We specialize in creating fun and hands-on corporate team building food tours in NYC. Whether your group size is as small as 8 people or as large as 350 people, we have a culinary experience for you! Please send us an email to [email protected] to inquire about culinary hands-on corporate team building activities.