Food Tours: The Best Team Building Activities For Big Groups in SF
May 12, 2018
There are lots of ways to get your team to bond. You can have mandatory retreats, office happy hours, or company campouts. But we think food tours are some of the best team building activities for big groups (and so do our clients!). Here's why:
Tours Are Personalized For Groups From 8 to 350
Our guides will lead your team through The Mission or North Beach for a culinary experience at four restaurants. We will work with your group to find spaces that fit, or we can split very large groups into different restaurants with multiple guides. Private tours are customizable to what works best for your team. We'll organize your experience to limit wait times and maximize tasting and bonding time. (Your only job is to eat and enjoy.)
"Our group of 22 had a FANTASTIC time with Daniel on a culinary tour of the Mission. Daniel was an attentive host and told us a lot about the Mission history through murals that I did not know, although I have been living in that area of SF for several years. The food was delicious and at every place we got served immediately despite our large group size… This was a great experience and I highly recommend it, especially for team building." Katrin G, Redwood City, Yelp
There's A Great Mix Of Facilitation And Time To Connect As A Team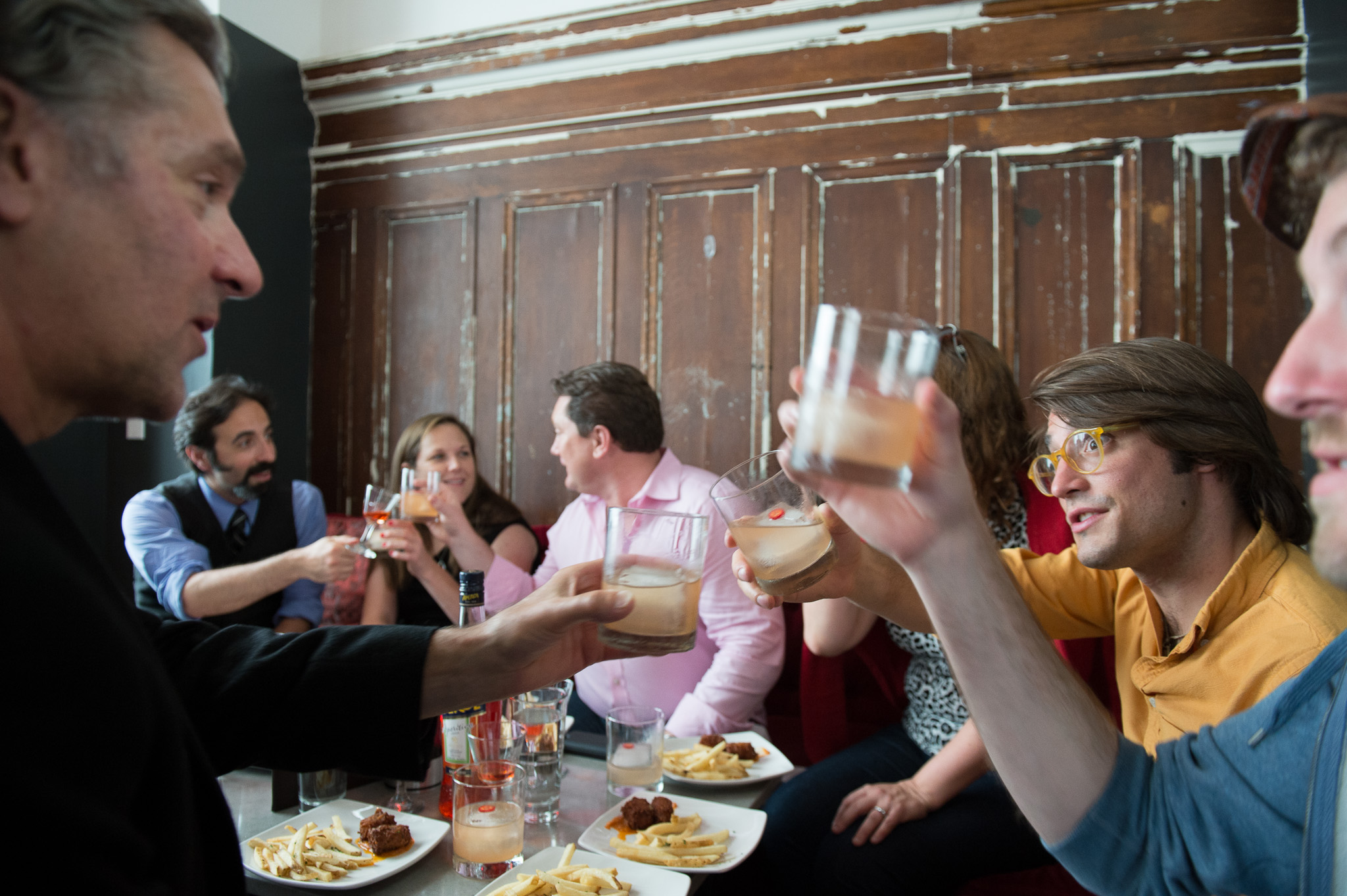 The three-hour food and walking tours include art and historical stops. At these stops, guides will share knowledge about the neighborhood. At the restaurants, your group will hear from chefs and restaurateurs. While walking in between stops and while dining, your large group will have plenty of time to connect. We make sure to leave time for your team to bond, so our experiences aren't overscheduled.
"We had a team event last night touring North Beach and eating along the way. Our guide Camille was very friendly, knowledgeable and most of all fun. I have done lots of "team building" events in SF but never something so entertaining and educational that allowed for ample time to talk and experience restaurants I had no idea existed. I would highly recommend this and Camille specifically." – David, El Dorado Hills, Yelp
Team Building Is Built Into Our Experience
Our guides will facilitate team building activities through some games and conversation starters. From helping you learn about the strangest food everyone on your team has eaten to discovering new quirky facts about your colleagues, guides are trained to help groups get to know each other better. Get ready to share your own food stories while learning about the food stories of the neighborhood.
"I've organized team building activities and food tours for several groups at my company, but the quality of service and the experience provided to us by Avital really stands out above the rest. Our guide was Margherita Ventura, she was absolutely delightful! She was informative and well organized in her presentation. I was really impressed her personal touches and the connections made with individual members of the team (even sending a list of her favorite restaurants in Florence to my team member who is Italy bound later this month!)." – Jenny, Belmont, Yelp
Want to join Avital Tours for one of our team building activities for big groups? Whether your group size is as small as 8 people or as large as 350 people, we have a culinary experience for you! Please send us an email to [email protected] to inquire about culinary hands-on corporate team building activities.