Food Tours: A Tasty And Tested Team Building Activity
September 16, 2018
by Jessica Ferrer
Nothing brings people closer together than a good meal. Laughter around the table, wine flowing, and of course, heaps of delicious food help bond just about anyone. It's impossible to be mad at someone when little pillows of perfect gnocchi coated in marinara sauce sit in front of you. At least, that's what we think! Avital Tours is all about bringing people together through food and storytelling, and that's why we love food tours: a tasty & tested team building activity we love to take groups on.
Since team building is such an important part of company culture, keeping those team building activities fresh can be a new way to engage your group. So forget about doing the human knot, playing two truths and one lie, or organizing a scavenger hunt. Food tours are the perfect team building activity. Here are 5 reasons why.
1. You'll try new dishes together.
This is probably the most obvious thing about a food tour: trying and eating new dishes. This is certainly a step up from eating lunch at your desk, and maybe more delicious. Open your team up to different foods they may have never tried before like inventive Indian cuisine or creative cocktails with unique flavors. As the tour progresses, watch your team's energy shift with each bite of food. The shared memory of eating new dishes will certainly remain a topic of conversation at work afterward.
2. Learning together helps strengthen relationships.
Food tours work as a team building activity because it's not just about eating, it's about learning too. Whether you're doing a tour in the neighborhood where your office is located,in your city, or even in a new city with your team, hearing interesting stories during your tour can help strengthen your team's bond. These facts and stories can help spark new conversations amongst your team as their curiosity is piqued.
3. #EmbraceQuirky – Open up and get to know each other with games during the tour.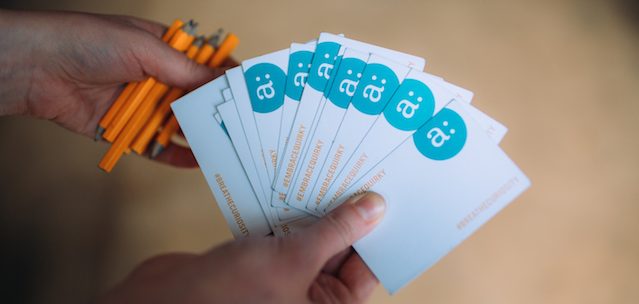 One of our Core Values is to #EmbraceQuirky. This means embracing the little things that make us unique! We do know the value of a good "get to know you game", and that's why we play the #EmbraceQuirky game on our corporate tours. We ask everyone to write something a little quirky about themselves on a card, and then we have everyone guess whose "quirk" it is. It always creates conversation and lets our guests know each other a little better.
4. Have a hands-on experience.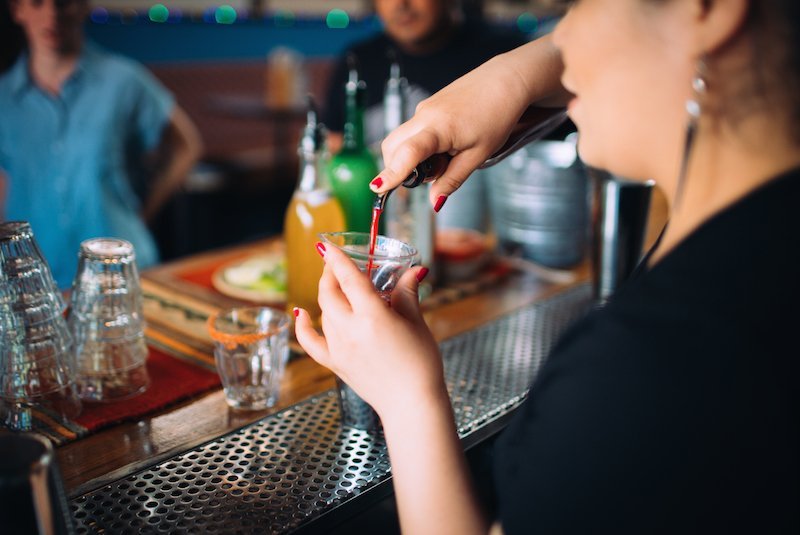 Sharing a common goal is one of the key reasons why teams strive to succeed. Why can't that goal be replicating a funky cocktail together or blow-torching your own dessert? Food tours have an opportunity to not just feed guests, but to also experience food. For example, we provide opportunities for teams to get involved with the food on the tour, and even have a little friendly competition if they like.
5. Do something different and break your team's routine.
One thing we hear on our corporate tours is, "I've never thought about doing this as a team building activity before." People almost always get excited to eat and drink, and your team will appreciate a team building activity that is not only different but tasty too. It's hard to get your team engaged when they've done the same ol' team building activity over and over again. Plus, going on a progressive meal through a neighborhood ensures that your team is mixing with other members and keeping the energy fresh.
If it's time to do a new team building activity, try a food tour for your next event! Because like Virginia Woolf said, "One cannot think well, love well, sleep well, if one has not dined well." And we're sure this applies to having happy coworkers, too. Interested in booking food tours: a tasty & tested team building activity? Visit our website to book a public or private culinary experience.