5 Solid Food Options Near Times Square
February 28, 2018
When it comes to seeking out the city's best food neighborhood, no one is running to Times Square. But if you happen to be in that part of the city, there are still places to get a good meal. Here are 5 solid food options near Times Square.
Ivan Ramen Slurp Shop
Solid ramen is just a few blocks from the madness of Times Square. Ivan Ramen is a ramen shop opened by a Jewish man from Long Island who opened his first shop in Tokyo. He now has New York locations including this one in the Gotham West Market in Hell's Kitchen. The menu includes traditional shio and shoyu ramen, Slurp Shop originals, steamed buns, and vegetables. Escape from the bright lights of Times Square and escape into a steaming bowl of noodles.
www.ivanramen.com/en/slurp-shop/
600 11th Ave, New York, NY 10036
Shake Shack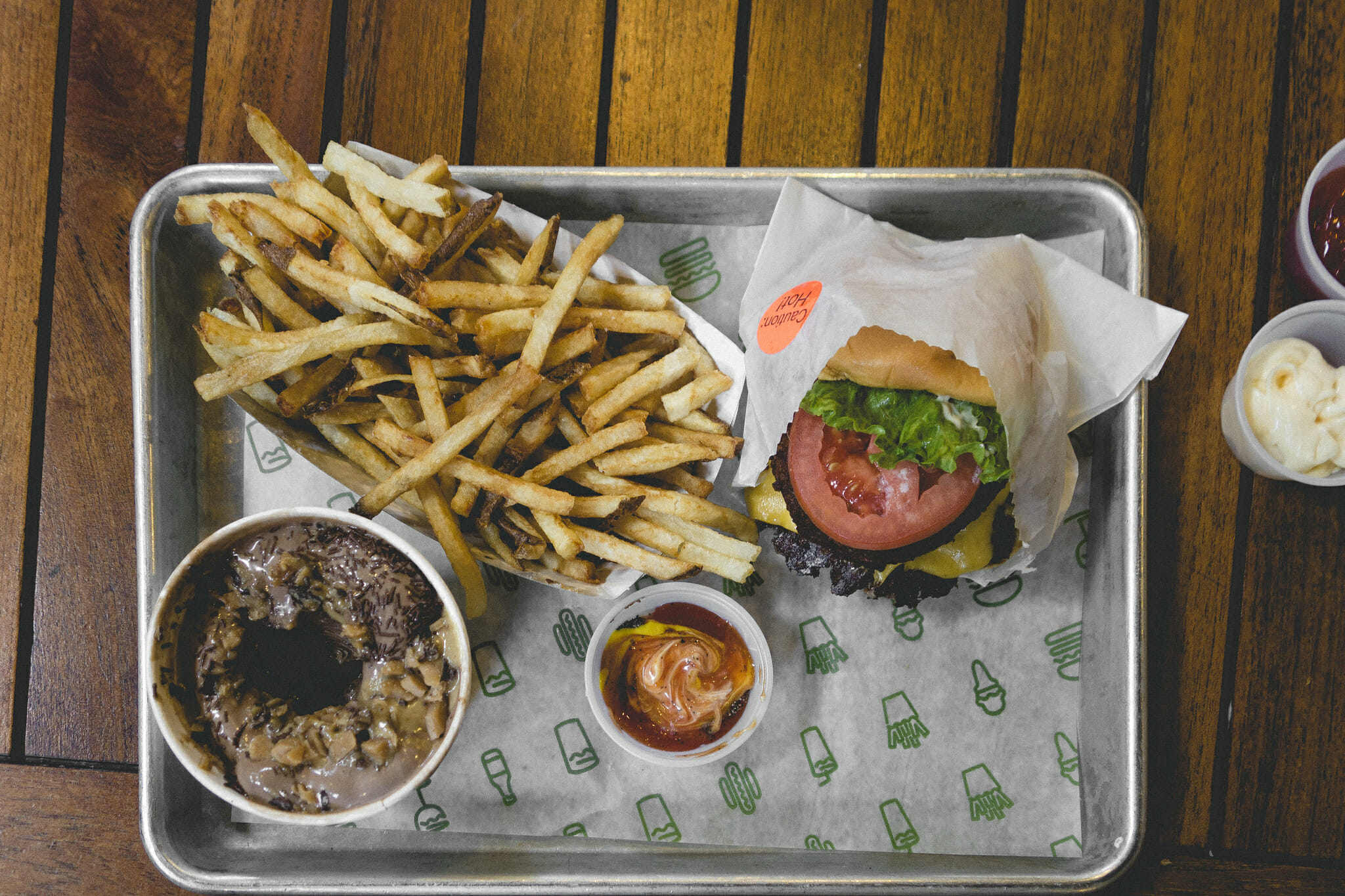 Yes, there are Shake Shacks all around the city, and for good reason. It's always a solid choice for burgers, hot dogs, fries, and frozen custard. If you're looking for a reliable spot within spitting distance of Times Square, head to their Theater District location. After surviving the crazy crowds, you deserve a 'Shroom Burger and milkshake.
691 8th Ave, New York, NY 10036
www.shakeshack.com/location/theater-district/
Danji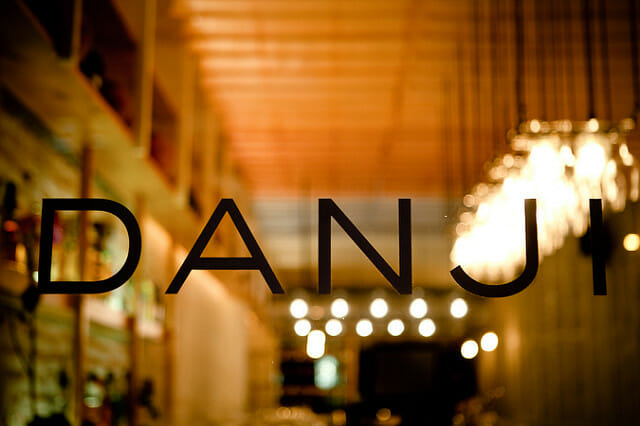 Just a few blocks from the costumed characters wandering around 42nd Street is Danji, a small-plates Korean restaurant. It's worth walking past the hot dog stands to eat kimchi poutine, Korean fried chicken, and bulgogi beef sliders. And you might need some soju to relax after braving the square's bright lights.
346 W. 52nd St, New York, NY 10019
www.danjinyc.com/
Esca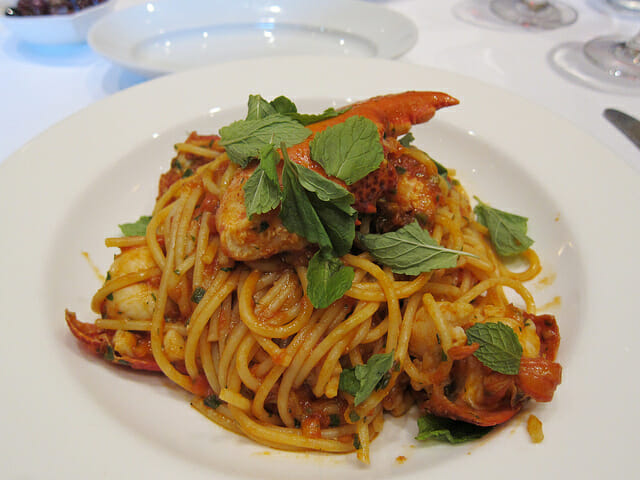 Escape to Italy…sort of. Great Italian food is just a stone's throw from Times Square. if you're looking for a long meal, have the two-hour long tasting dinner. But if you're in a rush to get to the theatre, the avanti teatro menu moves faster. Or order from a large menu of a la carte seafood and pasta.
402 W. 43rd St, New York, NY 10036
www.esca-nyc.com/
Toloache
Take a Times Square taco break. From ceviche to quesadillas to tacos to guacamole, the menu covers Mexican classics. Toloache is even recommended by Sam Sifton from the New York Times. Make sure to make a reservation-the Toloache gets crowded before and after Broadway shows.
251 W 50th St, New York, NY 10019
toloachenyc.com/mobile/home.html
Want to learn more about our favorite restaurants in NYC? We'll give you another 5 solid food options near Times Square. Book a public or private culinary experience and have a local guide show you around the city.