Five of the Best Celebrity-Spotting Restaurants in Los Angeles
January 20, 2017
When you're in Los Angeles, you'll likely run into someone famous. Those run ins can range from happening at a coffee shop to running into a musician on a hike through Runyon Canyon. Like US Weekly says, celebrities are just like us, which means they have to eat. In case you want to increase your odds of a sighting, here are the best celebrity-spotting restaurants in Los Angeles.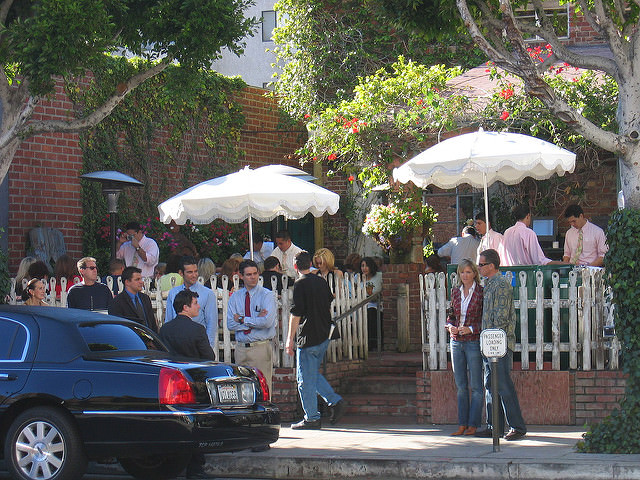 The Ivy
The Ivy is frequented by celebrities and also by the paparazzi, eager to get a peek on someone famous visiting one of the best celebrity-spotting restaurants in Los Angeles. In fact, The Ivy's sister restaurant in Santa Monica, Ivy At The Shore, has become a popular option for celebs looking for a less hectic meal. You'll likely see starts like Demi Moore, Jennifer Aniston, and Lindsay Lohan dining at The Ivy. You don't need a celebrity budget to afford The Ivy, but it would help; Eggs Benedict starts at $25.00 and a Japanese Wagyu Ribeye costs $375.00 for 15 oz. But remember, a celebrity sighting is priceless.
Gjelina
One of our favorite Venice hotspots Gjelina is also a favorite of everyone from Prince Harry to Leonardo DiCaprio to Natalie Portman to Patrick Dempsey. The dining room is pretty dark at night, so keep your eyes peeled and do a lap around the back patio, too. Apparently celebrities also have to adhere to the restaurants no substitution rule, at least according to LA Eater who reported that the establishment wouldn't even make a substitution for Gordon Ramsey. Even if you don't spot any celebrities, take solace in the fact that you're still eating at one of the best restaurants in the city.
Chateau Marmont
This is one of best celebrity-spotting restaurants in Los Angele, if not the best. The no photography rule keeps Chateau Marmont a safe spot for celebrities privacy. (Yes, that means you can't even take pictures of your food in the bar or restaurant.) The West Hollywood hotel, bar, and restaurant is home to many tales of wild celebrity nights. From James Dean jumping through windows to Led Zeppelin riding motorcycles through the lobby, the stories of Chateau Marmont are legendary. These days, you'll likely see a bit of a calmer scene with A-list celebrities hanging out over a Chateau Burger and and cocktails.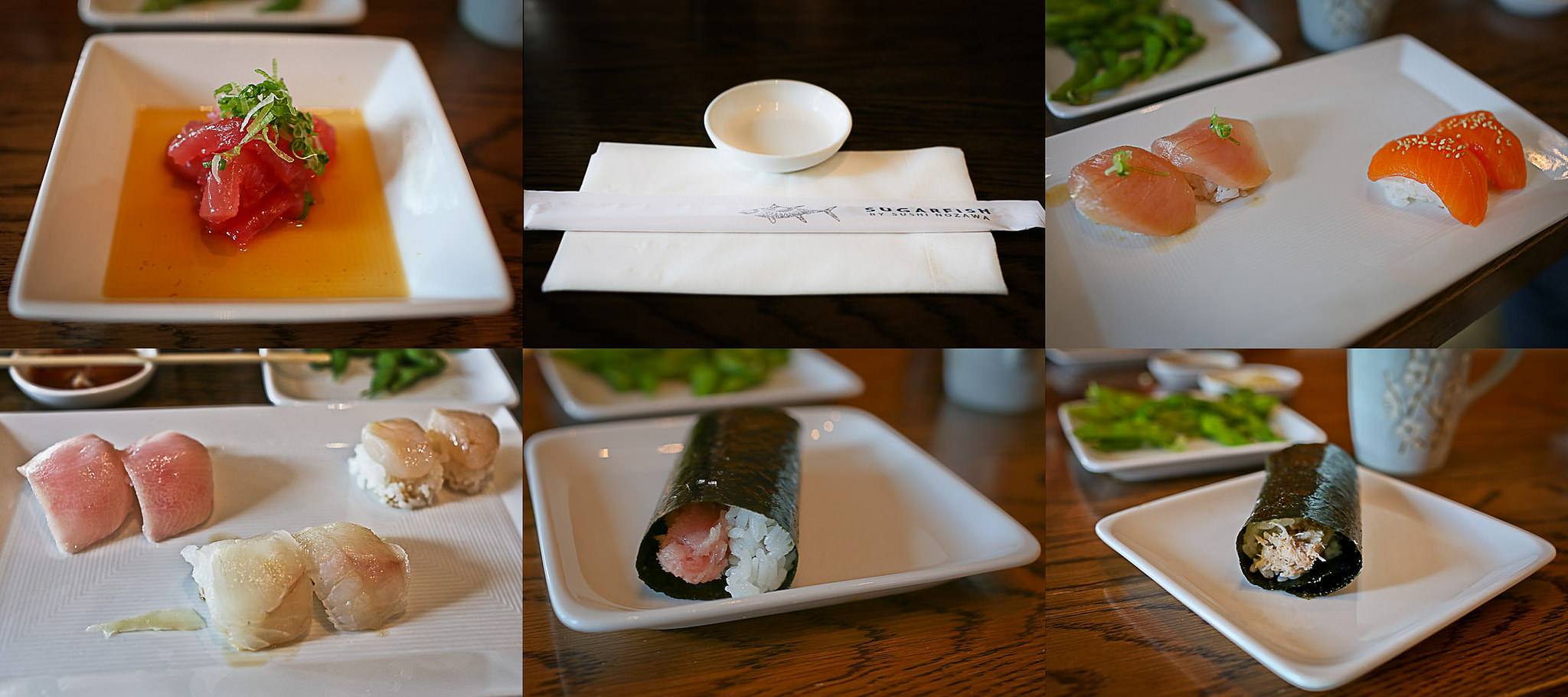 Sugarfish
Even celebrities have to adhere to the rule at Sugarfish of letting the sushi chef choose the fish being served. Charlize Theron tried to direct chef Kazunori Nozawa and was nearly kicked out of the restaurant. Customers, yes even famous ones, are encouraged to use Sugarfish''s Trust Me-style sushi menu. The website reads, "Finally, the dishes are served exactly the way Nozawa and his tradition dictate. Please, no requests for extra sauces, salt, or bowls of rice." Even if Theron doesn't want to follow protocol, you'll find celebs like Larry David, Megan Fox, or the Kardashians here letting Chef Nozawa lead the way.
Circa 55
The Beverly Hilton has a long Hollywood history, so it makes sense that its restaurant Circa 55 if filled with familiar famous faces. It probably also helps that the restaurant is poolside and seems to be a great spot for celebrity business meetings. (We're sure there are also a lot of fun meetups happening there, too.) Of course, being a host of a Golden Globes party also helps get lots of stars in the door. Everyone from Viola Davis to Jon Hamm to Queen Latifah been spotted here.
We can't promise celebrity sightings, but we can bring you to some of their favorite spots in Downtown and Venice. Visit avitaltours.com to book a culinary experience.