Excellent Italian Food In San Francisco
July 31, 2019
When hunting for the best Italian food in San Francisco, it's easy to get overwhelmed. The city offers a wide range of every Italian dining experience you could imagine. From traditional pasta establishment to fine-dining experiences, and wood-fired pizzas, San Francisco does not fall short. We want to make sure you know where to find these rich and hearty pasta dishes and fabulous, homemade pizzas. Check out the list below for some of the best Italian food in San Francisco!
Acquerello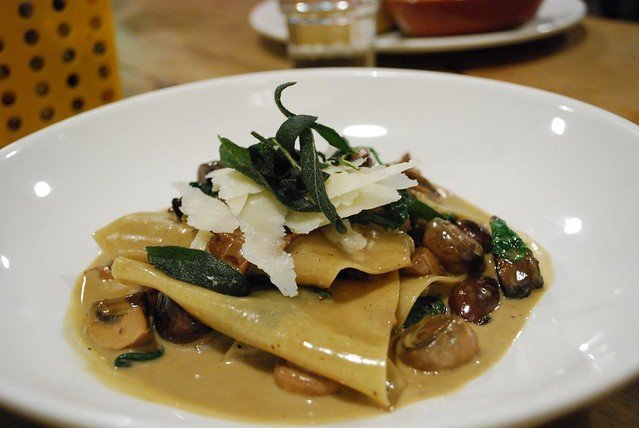 Feeling like getting fancy? Then Acquerello is calling your name. This fine-dining Italian restaurant is a must on every local's bucket list. This pristine dining experience sits inside a former mortuary chapel. With its tall beamed ceilings, dim lighting, and intimate space it embodies everything around the word romantic. This is the ultimate upscale dining experience that comes with a prix fixe menu and a dress code. It's the place to indulge but be prepared! Your bank account will feel it. Despite the high ticket price, they are the finest of the fine when it comes to quality Italian food. Acquerello has been in business for over 20 years. So yes, they know a thing or two about Italian food.
A16
When people hear here Italian food the first word that typically comes to mind is pasta, but Italy would never be what it is without pizza. Looking for a place with quality, wood-fired pizza and a fantastic wine list? A16 is the place for you! This popular Italian restaurant is known for their soulful Neapolitan pizzas. They have an award-winning wine list that focuses on red wines from indigenous grapes in Southern Italy. This laid-back relaxed setting makes for the perfect low-key date night or gathering with close friends. They've been featured in The Wall Street Journal, Los Angeles Times,and Food & Wine for their out of this world pizza and wine list. Need we say more?
Flour + Water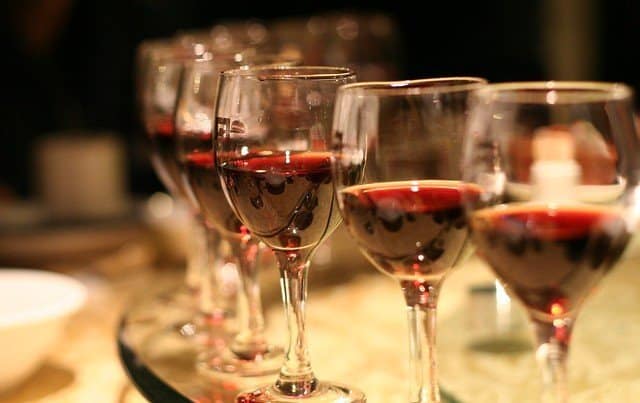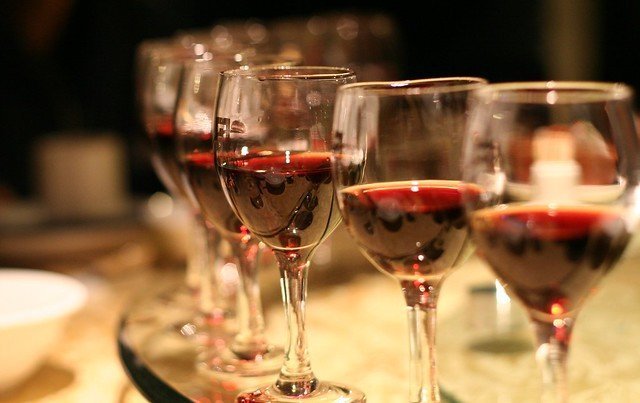 It's the perfect place to grab a glass of wine and catch up with old friends. They specialize in hearty pasta dishes and hand-rolled pizzas. Still not sure what to order? Then go for the pasta tasting speciality. For $79 dollars your taste buds will have one of the best nights of their life! The food here is so good Flour + Water has gained a reputation for their exceptionally long waiting lines. Put your name down, grab a drink, and enjoy the waiting time for what many locals claim may be their favorite Italian food in the city.
Perbacco
Perbacco is an Italian word that means to accentuate positive comments. It can also be an expression for pleasure, surprise, and good times. It's a fitting name for this upscale Italian restaurant in downtown San Francisco which acquires only the finest ingredients for their housemade pasta dishes. Owners Staffan Terje and Umberto Gibin, deliver a menu rooted in the traditional food of Italy. They are the fine-dining spot to be at when you want fancy with fun intertwined. They welcome hearty laughs, big groups, and have a fantastic weekday happy hour for those looking for a cheaper option.
Fiorello
Fiorello is a chic, cozy bistro that meets all your needs when you want some home-cooked Italian food for lunch. Located in an airy café setting, Fiorello attracts a low-key crowd made up of young couples and families. It's a welcoming dining establishment that has a laid-back California-Italian vibe. Their menu focuses on wholesome pasta, pizzas, and blow your mind away calzones. Dine here and your meal comes with a history lesson of the Bay area. The restaurant is covered in an eclectic black and white wallpaper featuring legionary Bay Area icons
Want more Italian food in San Francisco? Visit our website to book a culinary tour experience in North Beach, Mission, or Tendernob today!
By Sarah Murphee