Cute Date Ideas for Wintertime in San Francisco
December 5, 2017
It might not snow in the Bay Area, but it definitely cools down during the winter. These cute date ideas for wintertime in San Francisco make the best of a season of early sunsets and cold weather.
Walk and Look at Holiday Lights
People watching and looking at SF's architecture is already fun, but add some festive lights to the mix and you have a great date. Grab hot cocoa to go (we love Dandelion Chocolate's version) and take a walk through one of the city's more suburban feeling neighborhoods. Some suggestions: Sea Cliff, Presidio Heights, or West Portal. Or head to any neighborhood with a lot of holiday lights strung up. Do some research to find a great restaurant or bakery to grab dessert after your walk.
Snuggle by a Fireplace
For a city that doesn't get that cold, San Francisco has a lot of bars and restaurants with fireplaces. So if you don't have your own at home, get to know new neighborhoods by seeking a fireplace. Or you can make a crawl of it and go from fire to fire. Holiday time means a lot of restaurants and bars are emptier than normal, so you might be able to swing bringing a board game or a book and hanging out for a while.
Warm Up on a Food Tour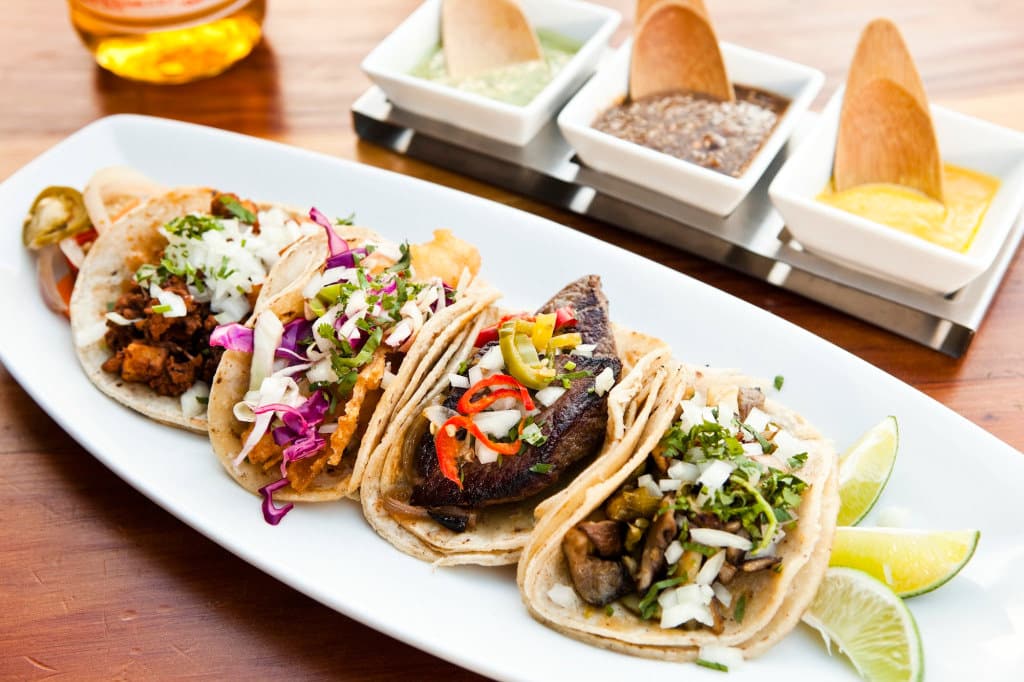 What better place for a date then a variety of SF's best restaurants? Go on a culinary experience through Mission or North Beach and you'll visit four restaurants on your date. Plus the experience is already curated to take off the pressure of picking the perfect restaurant. It's a great winter date for impressing a fellow foodie.
Laugh It Off

Early nights and cold weather can be a little sad. And the holidays can be stressful. Take a break and laugh all night long at a comedy show. Doc Rickett's basement venue Doc's Lab in North Beach has entertainment almost every night of the month. (And their food is amazing; our guides love their roasted chicken.) Or head to Cobb's for more evening comedy shows.
Want to join us for a culinary experience this winter? At checkout, use code WINTER for 20% off.
Our culinary experiences are cute date ideas for wintertime in San Francisco, and all year round. Join us for a food tour in the Mission or North Beach for an experience that's romantic, fun, and tasty.