Create Your Own NYC Scavenger Hunt
December 4, 2019
New York is one of those cities where the latest hotspot is right next door to a historic hidden gem. It's a city full of places to explore, with treasures around every corner. But with so much to look at, it's hard to know exactly what to look for! Our remedy? Create your own NYC scavenger hunt.
Not only do scavenger hunts work well as a team-building activity or for tourists who want to shake up their travel routine, but also for locals who want to get to know a new side of the city. Follow our tips for creating the best NYC scavenger hunt.
Choose a small area to stage your scavenger hunt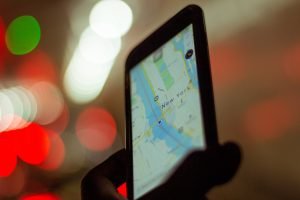 For an NYC scavenger hunt, it's much better to plan it in a specific area like Central Park, Grand Central Station, or the Brooklyn Public Library. Unless you're planning on having your crew take the subway, it's easier to focus on a concentrated area. For example, a scavenger hunt set in Arthur Avenue, the Little Italy of the Bronx, is small enough to explore with plenty of history and other attractions to check out afterward, like The Bronx Zoo.
Choose a focus, like landmarks, food, or art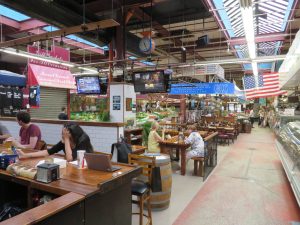 Choosing a theme or topic for your NYC scavenger hunt also keeps things easier to plan. Going back to the scavenger hunt in Arthur Avenue, you could create clues based on some of the delicious products you can buy while in Little Italy. You could even take it one step further and make it part of a picnic — have participants purchase certain ingredients around the market, and have the final clue be a meeting spot. It gives everyone a greater incentive to finish quickly: lunch!
Don't be afraid to think outside of the box, either. An NYC scavenger hunt is a great way to learn more about the city, and you can get as quirky as you want. Consider themes like "Oscar Wilde's New York City," "The East Village According To The Beatniks," or "Bushwick's Best Street Art."
Create a scavenger hunt that is walkable
Having your participants walk keeps the scavenger hunt cheap, and means you don't have to rely on the subway. It's one of the ways to keep things fair, too. You never know when the train is going to get delayed, after all! If you're worried about weather, plan your NYC scavenger hunt indoors. A food hall like Industry City is large enough and has plenty to explore. One of NYC's many museums is also another option.
Make the last location a fun place to meet, like a bar, restaurant, or park
Whether you keep it on-theme or not, the last clue on your scavenger hunt or designated meeting spot should be a place to celebrate. If your NYC scavenger hunt is a team-building activity, reward your colleagues with a nice dinner or drinks, and then announce the winners. It makes the event a little more special. If you're tourists or locals, choose a place you've never been to before to keep the spirit of exploring alive.
If all else fails, use an established scavenger hunt or book with a company!
There are pre-made NYC scavenger hunts out there, and companies that focus on creating scavenger hunts for you. A food tour is another way to go on a scavenger hunt and let your stomach lead the adventure. So if all you have time for is organizing the group, let someone else do the work for you — everyone will have a fantastic time no matter what.
Want to explore by eating your way through NYC? Book a food tour in the East Village, Williamsburg, or Flatiron for an NYC scavenger hunt that puts your stomach first.