3 Cool Restaurants in LA To Visit Now
April 27, 2018
It's easy to find cool restaurants in LA. The city is huge, the culinary scene is growing, and there's so much to eat. But figuring out which of the cool restaurants in LA to visit first is more difficult. Luckily, our expertise is finding the best places to eat and telling people about it. Here are 3 cool restaurants in LA that we're loving right now.
Kato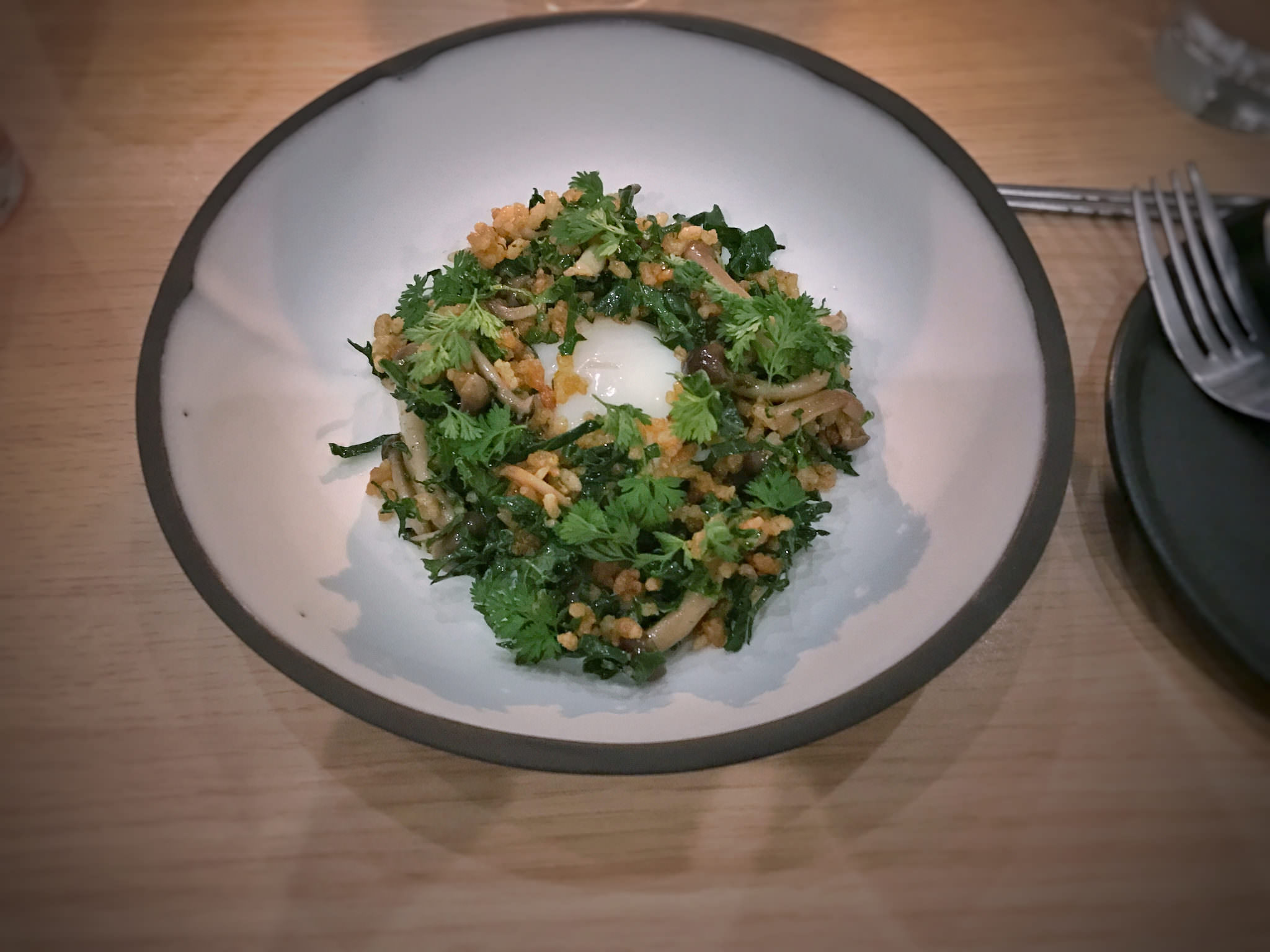 One of the things that make the Los Angeles dining scene unique is that many cool restaurants in LA are in strip malls. Kato is one of these hard-to-find gems. But Kato is worth the search. The aesthetic is all white and minimalist and your focus is where it should be-on the food. There are just two choices at Kato: a 6-course tasting menu or the 10-course tasting course menu. The menus are influenced by California, Taiwan, & Japan and are seafood focused. Kato's offerings change often, but it's renowned buttermilk pudding dessert with a flower-inspired ice (such as hibiscus or rose) and strawberry is always on the menu. The staff is friendly and not at all pretentious. Think of Kato as your neighborhood restaurant, but cooler.
11925 Santa Monica Blvd, Los Angeles, CA 90025
https://www.katorestaurant.com/
The Tripel
You'll probably have to share a communal table at The Tripel, or maybe even sit at the bar to be fed, but cozying up is all part of the cool vibe. Talk to the person next to you and you'll probably find out they're local. That's the kind of people The Tripel attracts. The Tripel is small, and so is the menu, but everything is great so you can't go wrong. Don't miss the Squid Ink Spaghetti, The Tripel Burger (with duck confit, pork, AND aged beef), and the Cookies and Bourbon Milk. A
333 Culver Blvd, Playa Del Rey, CA 90293
http://www.thetripel.com/
Beer Belly
If you want the true Beer Belly experience, order the Death By Duck fries (duck fat fries with duck skin cracklins, and raspberry mustard, topped with duck confit) and wash it down with a craft beer on tap. Beer Belly lives up to its name with interesting beers and it has some pretty delicious, albeit unhealthy, options to soak up the drinks. The walls are covered with murals, the bar is covered with taps, and your table should be covered with Kimchi Fried Corn, Deep Fried Pop Tarts, and Buffalo Chicken Meatballs.
Looking to explore more cool restaurants in LA? Join us on a Venice Beach Food Tour or a Downtown LA Food Tour with an expert guide to learn more about the culinary history of the neighborhood.