3 Cool and Unusual Things to Do in San Francisco
August 18, 2017
There is no shortage of things to do in San Francisco, from hiking through the Presidio to tasting beer at Anchor Steam to exploring hippie thrift shops in the Haight Ashbury. But when you're looking for something new, try these 3 cool and unusual things to do in San Francisco.
1. Get Circus Certified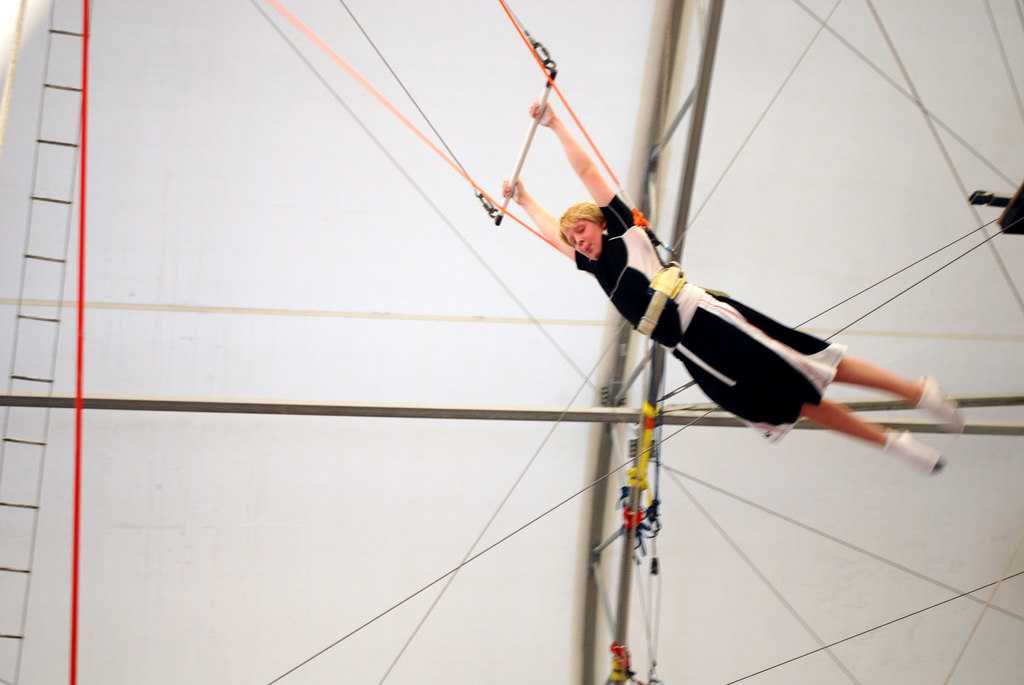 Have you ever wanted to run away to join the circus? The Circus Center can help make your dream come true, at least for one day. Even beginners who haven't stepped foot on a tightrope can take classes in acrobatics, clowning, flying trapeze, juggling, and trampoline. The teachers are experienced circus performers who will happily share stories of their days under the big top. And if you want to continue your education, the Circus Center can set you up with private classes or even a private party for your friends. (Because who doesn't want to celebrate a birthday by swinging on a trapeze?)
2. Go on a Bicycle Taco Crawl
San Francisco's Mexican food is some of the best in the country. It's hard to choose a favorite taco spot, but SF's locals each have their own. Spend an entire day devoted to taste-testing the city's tacos. Make a taco map with recommendations as a game plan and make taco bike gang for the day. (Of course you could go on foot, but biking is faster between neighborhoods.
If you don't have a bike, rent one at one of many rental places in the city. You can find them near Fisherman's Wharf or Golden Gate Park. The Mission District is a great place to start your crawl, as it's home to local favorites like Tacolicious and Taqueria Cancún. End to the west in the Inner Sunset where The Taco Shop at Underdogs has a weekly $1 margarita special before you lay on the beach and digest.
3. Ride a Big Wheel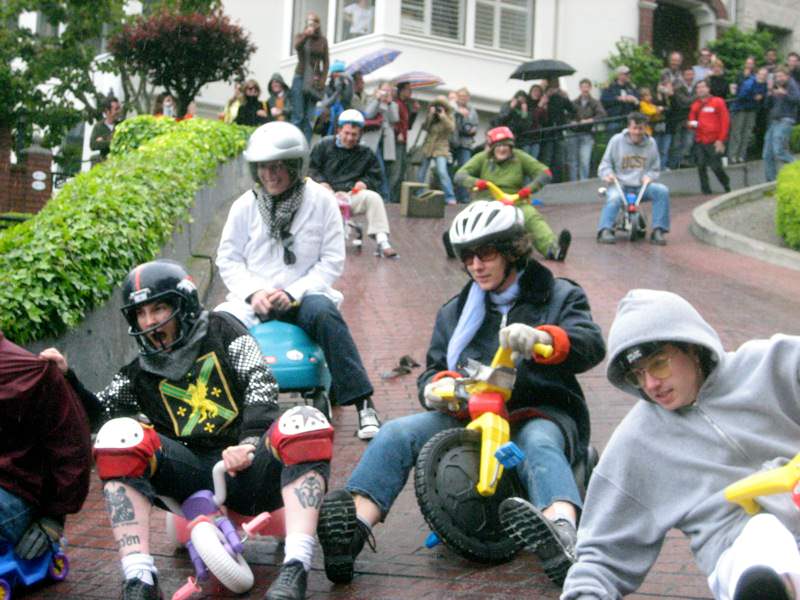 The "Bring Your Own Big Wheel Race" is one of the most unusual events in San Francisco. Each Easter Sunday, hundreds of people (mostly adults) ride down Potrero Hill's Vermont Street on kid's sized big wheel bikes. It's less of a race and more of an opportunity to zip down a winding street on repeat without traffic and with the buffer of hay bales. Most people wear full gear, so bring a helmet, elbow pads, and goggles. Also on Easter is the another strange tradition, a Hunky Jesus contest hosted by the Sisters of Perpetual Indulgence.
Are 3 cool and unusual things to do in San Francisco not enough? Let us show you around and give you more ideas. Join us on a food tour in the Mission or North Beach to learn more about the culinary history of the neighborhood.