3 Cool and Unusual Things to Do in Los Angeles
April 30, 2018
Los Angeles is a huge city that offers everything from surfing to museums to the nation's best taco trucks. There are lots of stereotypical LA activities, but if you're looking for 3 cool and unusual things to do in Los Angeles use this list instead.
1. Go to a Roller Derby Game
LA has a fair share of professional sports team, but embrace quirky and go see of one of the city's roller derby leagues in action. Unfamiliar with derby? The fast-moving contact sport is played on roller skates. (Yes, the four wheeled roller skates you probably haven't been on since you were a kid.) It's loud, it's fun to watch, and you can often watch with a drink in hand and a meal from a visiting food truck.
The LA Derby Dolls and Angel City Roller Derby (one of the best teams in the country) both host bouts open to the public in a few LA venues. Further south, Beach Cities Roller Derby competes outside of Long Beach. Inspired to get back into rolling skating after you watch the game? Head to one of LA's skating rinks-World of Wheels or Moonlight Rollerway to practice.
2. Visit the Museum of Broken Relationships
Lots of hearts have broken in LA, and now there's a museum to comfort all of them. This may not be the best spot for a first date, but if you're looking for a different kind of museum experience, head to The Museum of Broken Relationships. The museum is located right in the center of Hollywood. The exhibit showcases possessions donated by heartbroken people along with stories of the object and its meaning. The museum also hosts storytelling nights, author readings, writing workshops, and singles mingle events.
3. Watch Mexican Masked Wrestling at Lucha VaVoom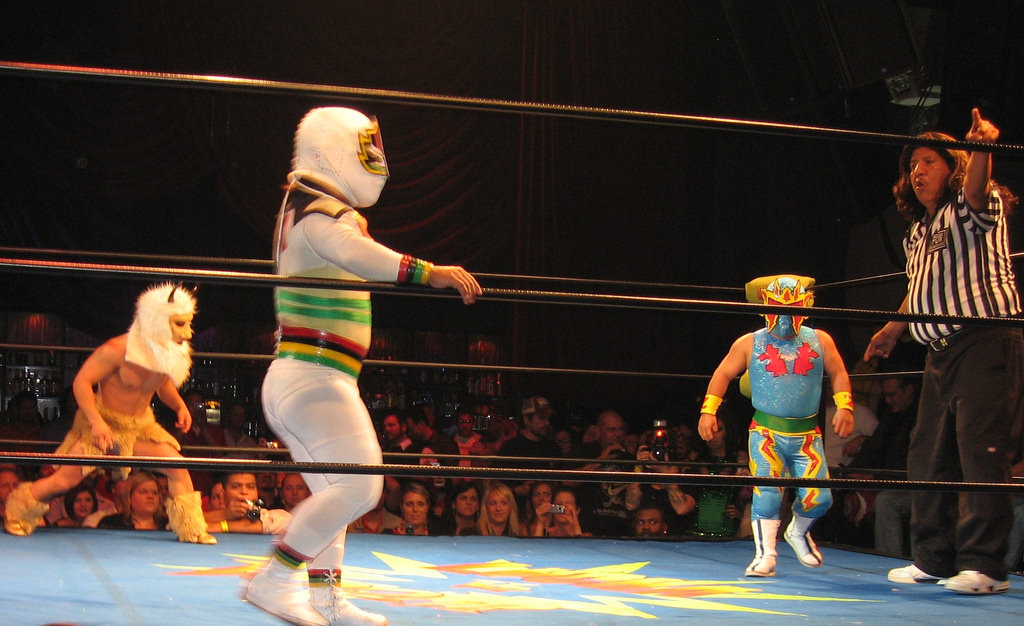 Lucha VaVoom is a 15-year Los Angeles tradition that is a combination the events Mexican masked wrestling, high octane performance, and comedy. The event takes place at the Mayan Theater, a well-known nightclub downtown. Expect other flamboyant surprises burlesque dancing, but also expect the unexpected when it comes to Lucha VaVoom. If you want an up-close-and-personal view, forgo general admission tickets for the ringside seats, which sell out quickly.
Are 3 cool and unusual things to do in Los Angeles not enough? Let us show you around and give you more ideas. Join us on a Venice Beach Food Tour or a Downtown LA Food Tour to learn more about the culinary history of the neighborhood.