5 Best Vegan Restaurants in Los Angeles
January 15, 2016
All stereotypes aside, New England has a much longer and more profound history of veganism than California. After all, there were actual vegan colonies in Massachusetts way back in the 1800s. But it could be argued that Los Angeles is where the practice of avoiding all animal products was perfected.
The rise of vegan culture in Los Angeles started in the early 1970s in L.A., when hippies started vegetarian restaurants such as The Source, a Sunset Strip spot that was immediately a celebrity draw. They made vegetarian food mainstream in a very Age of Aquarius kind of way. There wasn't much movement on the no-meat front for a few decades — until the 1990s, when, ironically, The Source closed. Then, raw food, which is almost always necessarily vegan, became a momentary trend, with underground raw milk "dispensaries' operating in Venice, and later, restaurants like Cru and Juliano's RAW opening in Silver Lake and Venice. (Venice always has something wacky going on, and its restaurants are no exception.)
Though "raw food" as a concept may have been a flash in the cold pan, vegan food has stuck around in L.A., and vegan cooks here even push the boundaries of the dishes that can be made with plant-based products — vegan cheese, anyone?
Here are our recommendations of the 5 Best Vegan Restaurants in Los Angeles to eat at: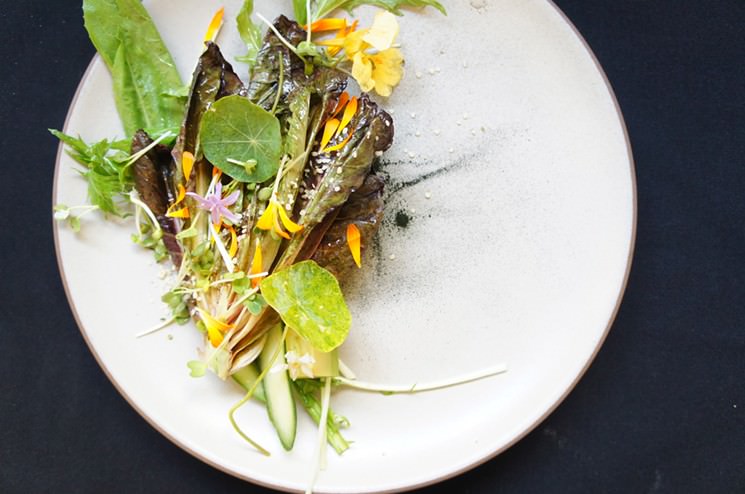 Owned by a company that has also created lines of vegan gelato, chocolate, and cheese, Plant has a big menu, including an entire "cheese" section. Most options there are made with a macadamia-cashew mix, and one almond-based ricotta. There's also a cashew raclette, if you're into dipping. The pristine restaurant has marble-topped tables and lots of Instagram-friendly natural light, and the well-composed plates are photographable as well: roasted cauliflower with green harissa and pomegranates; socca (a Mediterranean chickpea flatbread) with fennel, radicchio, green goddess dressing and gremolata; and in what may be the hippest dish in L.A. right now, seared millet in polenta form served with spigarello greens and Rancho Gordo beans. It hits all the right meat-free, rare vegetable, local farm notes. http://matthewkenneycuisine.com/hospitality/plant-food-and-wine/, 1009 Abbot Kinney Blvd., 310-450-1009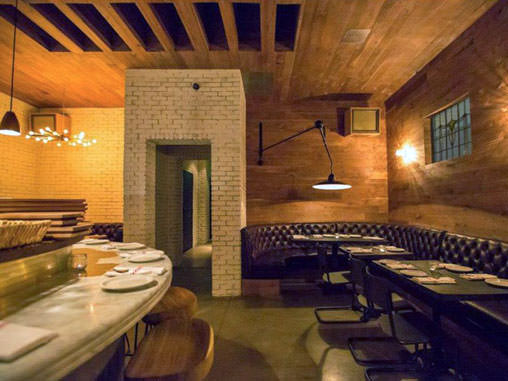 The thing to know about Sunset Junction, the intersection at the heart of Silver Lake and the home of Flore, is that its brunch culture is the strongest in the city. Saturdays, when the farmers' market goes on, are especially popular, and the sidewalks literally spill over with tables full of beautiful people. Flore itself isn't much to look at, but it's usually fully of artfully disheveled-looking people, many of whom you recognize from various screens. There's a big reliance on seitan and tempeh here, which is probably tongue-in-cheek: the restaurant also offers a "hippie sandwich" of avocado, cashew cheese, and sprouts. www.florevegan.com, 3818 Sunset Blvd., 323-953-0611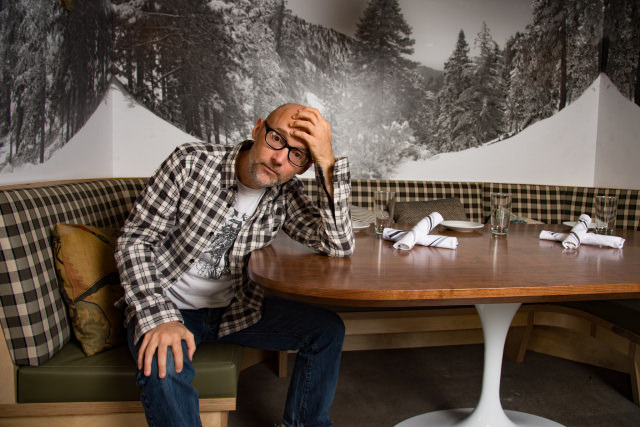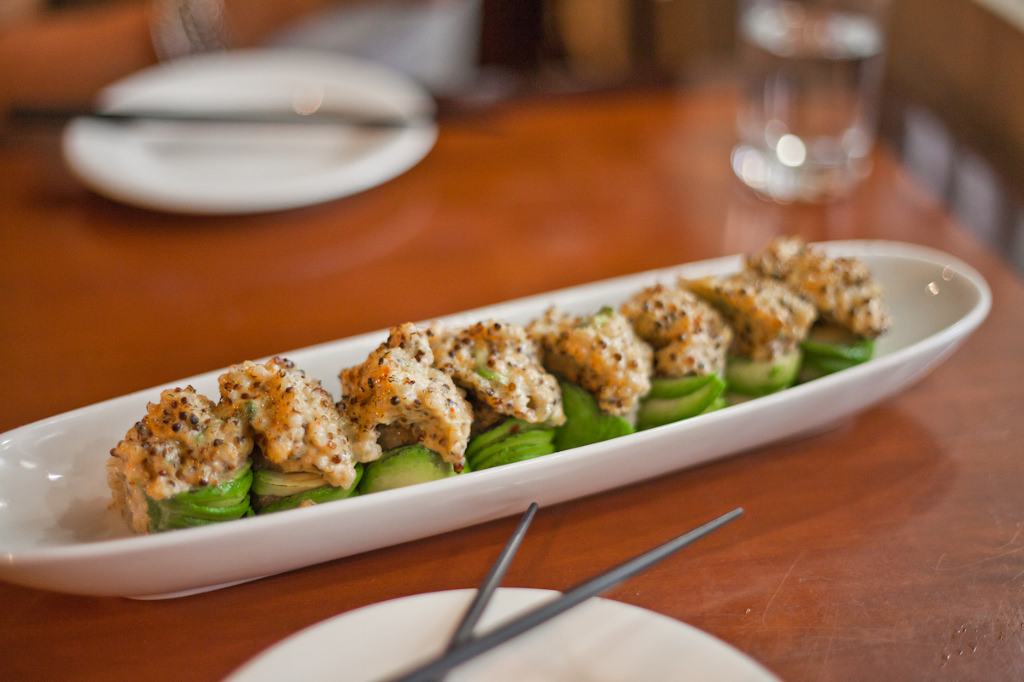 Recording artist Moby probably doesn't take the easy way out on anything, so it makes sense that his vegan restaurant only uses certified organic products. No one is surprised to learn this brand-new (as of December 2015) restaurant is hard to get into already: it's in the ritzy section of Silver Lake, where people can afford both regular nights out and a social conscience. Sweets are particularly good here: chocolate and strawberry milks made with cashew cream, lime "cheese"cake, and s'mores ganache are all memorable. www.littlepinerestaurant.com, 2870 Rowena Ave., 323-741-8148
This mall is known for its raucous izakaya and Korean barbecue joints and a huge arcade, pool hall, and bowling alley, so quiet little Shojin is an unexpected veggie surprise. It's a good option for people with food sensitivities, as the menu mentions which items are free of gluten, soy, sesame, onions, and garlic, and they're happy to make substitutions. It's a very non-flashy, homey place, with mismatched decorations and friendly servers bringing you sushi rolls and soup. This humble attitude has served Shojin well: they've just opened a second location, in Culver City. www.theshojin.com, Little Tokyo Mall, 333 Alameda St., 213-617-0305
Named after a type of hog mentioned in the Bible (the ones Jesus cast demons into), Gadarene Swine is very playful. The chef is a self-aware omnivore who still serves meat at his other restaurant, but wanted to focus on vegetables at this Valley location. He eschews imitation meat and cheese, focusing instead on interesting ways of cooking and presenting fresh produce; relatively easy to do in Southern California. Try the tasting menu, or just relax with wine on the year-round patio — another SoCal mainstay. www.thegadareneswine.com, 11266 Ventura Blvd., Studio City, 818-508-5500