Our Picks For The Best Sushi in LA
April 24, 2018
It's not easy to choose the best sushi in LA. Los Angeles has a lot of sushi options stuffed Little Tokyo, a strong Japanese presence on Sawtelle in West LA, and of course strip malls all over the city. We're always up for a food challenge, so here's our list of the best sushi in LA.
King's Burgers and Got Sushi
It's hard to believe a place that started as a burger joint and added on sushi service can have some of the best sushi in the city. If you arrive and think you're at the wrong place (because it looks like a fast food restaurant), keep going. The burgers are great, sure, but the sushi is incredible. Split it all so you can eat as much as you can. The menu changes, but if there's uni samplers, truffle-topped yellowtail, and albacore belly hand rolls available, make sure you get them. The owner is usually around and often serving, so feel free to chat to him and try to figure out how this strange Northridge spot is so good
9345 Reseda Blvd, Northridge, CA 91324
https://www.yelp.com/biz/got-sushi-and-kings-burgers-northridge
Sugarfish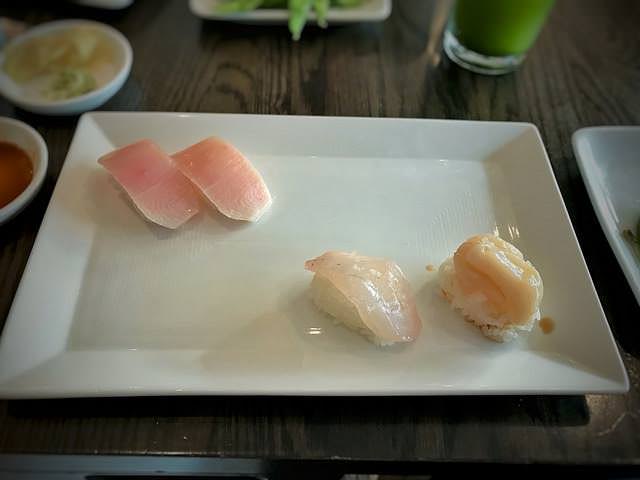 Sugarfish is one of LA's most famous sushi restaurants. It's equally famous, "Trust-Me" menu takes away the pressure of ordering and still guarantees you'll have a great meal. Sugarfish has 10 locations in LA, so no matter what side of the 405 you're stuck on, you can get great sushi.
http://sugarfishsushi.com/
Multiple locations
KazuNori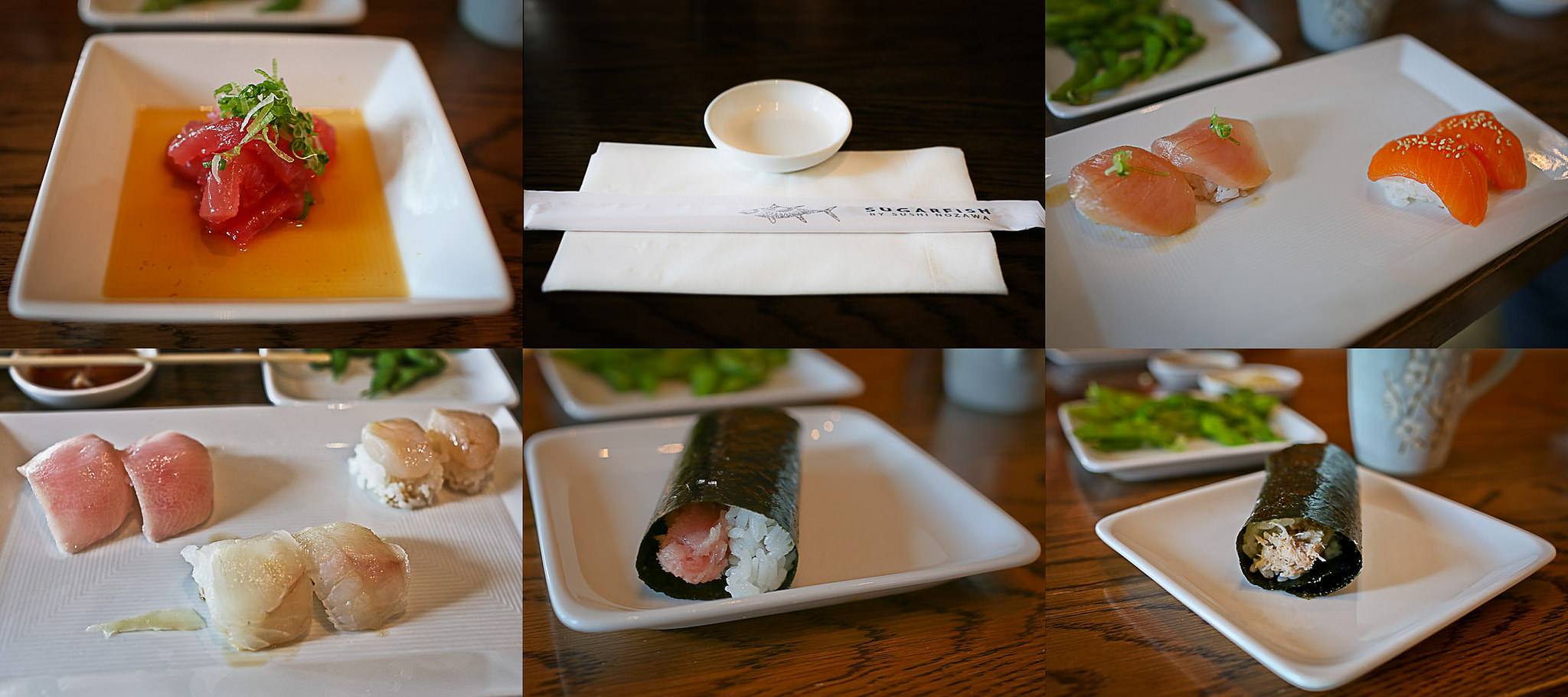 KazuNori is Sugarfish's sister restaurant that specializes in hand rolls. You can order a la carte, but we recommend the set 3, 4, 5, or 6-hand roll menu, which are well priced and the same caliber as Sugarfish. Rolls are served one-by-one so they arrive fresh with warm rice, cold fish, and crispy seaweed. The 6-hand roll special includes toro, yellowtail, salmon, bay scallop, lobster and crab rolls.
http://www.kazunorisushi.com/
Multiple locations in LA
Sushi Gen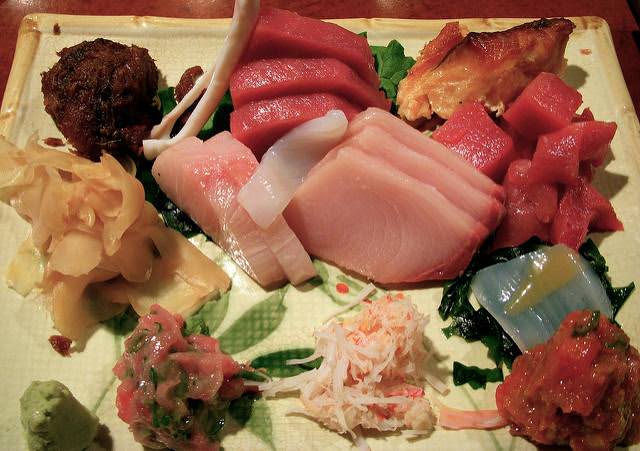 Head to Little Tokyo, (near LA's downtown Arts District and you'll find a lot of sushi restaurants. Instead of flying blind, we recommend you head to Sushi Gen. Forgive their sparse website without a menu, because the food here is great and incredibly fresh. Watch sushi chefs work their magic on the fish that is somehow much more affordable than expected, especially if you go for lunch. Our recommendation: make a reservation and make sure you get a Sashimi Deluxe platter.
http://www.sushigen-dtla.com/
422 East 2nd Street, Los Angeles, CA 90012
Looking to explore more just the best sushi in LA? Join us on a Venice Beach Food Tour or a Downtown LA Food Tour with an expert guide to learn more about the culinary history of the neighborhood.