The Best Spring Food Events Los Angeles
April 15, 2018
When it comes to food events Los Angeles comes through as a city that cares about eating. Here are the best events this spring that will whet your appetite, literally and figuratively.
Street Food Cinema
Looking for dinner and a movie? Have a choice of both at Street Food Cinema. Screenings, on the big screen, take place in Downtown, West Hollywood, Glendale, Griffith Park, Pacific Palisades, Pasadena, Malibu, Culver City, and more. At each movie, a new rotation of food trucks is present for al fresco dining. Check out the schedule for a list of movies and food trucks which serve everything from lobster rolls to ribs all spring and summer long.
Smorgasburg
Angelenos no longer have to envy New Yorkers for having their weekly Brooklyn food festival-Smorgasburg. Now we have our own Smorgasburg downtown and ours runs year round thanks to our superior weather. Every Sunday from 11 am-4 pm dozens of food vendors take over Alameda Produce Market to tempt patrons with colorful dumplings, fried chicken sandwiches, onigiri, giant mozzarella sticks, and everything else you're probably seeing photos of on Instagram. Parking is free for the first two hours, so you have plenty of time to roam, choose, eat, and digest.
LA Times Food Bowl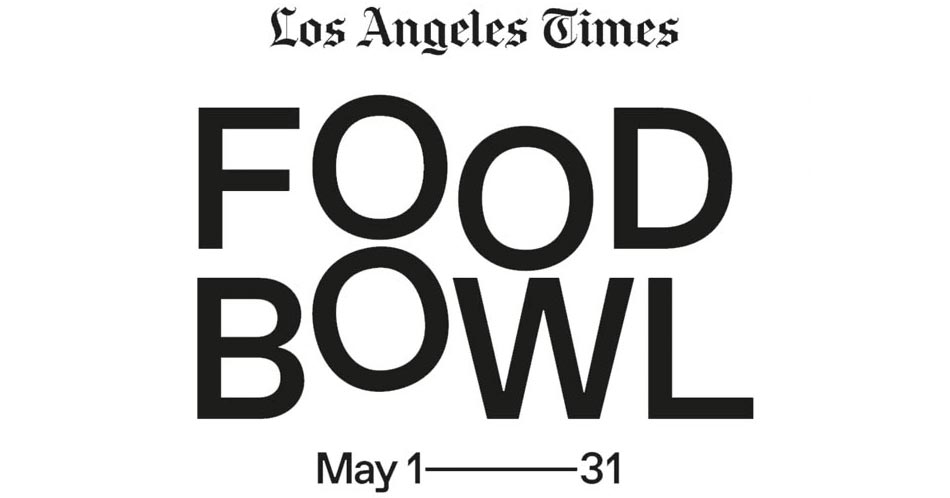 The Los Angeles Times is hosting a slew of events (more than 200) during their month-long Food Bowl in May. One of the most fun is the Night Market between May 16-20. The market is in Downtown LA's Grand Park and features more than 50 restaurants and food trucks, plus DJs, and themed bars. Find a list of vendors and information about ordering VIP tickets on their website.
EEEEEATSCON – The Infatuation

Restaurant discovery platform The Infatuation is bringing a bunch of restaurants under one roof at the Barker Hangar in Santa Monica. On May 19 they're throwing EEEEEATSCON, which they're framing as a musical festival, but for food. Instead of tasting-sized portions typical at food festivals, there will be full portions from 20+ restaurants, like Wexler's Deli and Lunasia Dim Sum House. There will also be live music and speakers from the food world. The Infatuation expects tickets to sell out, so buy them sooner than later.
Disco Dining Club

The Disco Dining Club appears to be part costume party, part feast, and part rager. Of course, you don't really know what it is until you go as it changes bi-monthly, which makes it even more fun. The hosts describe the event as " a culinary excursion steeped in all the excess, debauchery & hedonism of disco". Past parties have gone on for as long as 12 hours. Come hungry as the Disco Dining Club has only rule: consume everything. They recently hosted a Flaura and Fauna event at the Ace Hotel downtown and the next event in April celebrates a curated cannabis meal in a private home. Check the website for event announcements.
Looking for some restaurant recommendations and more knowledge about food events Los Angeles? Let us show you around LA. Join us on a culinary tour in Downtown, Koreatown, Hollywood, or Venice.