Best Restaurants Chinatown San Francisco
July 31, 2017
San Francisco's Chinatown is the largest one outside of Asia. With so many choices it can be intimidating to choose. Luckily our job is to know all of the Best Restaurants Chinatown San Francisco. So you can spend less time researching and more time eating as many noodles and dumplings as possible.
Golden Gate Bakery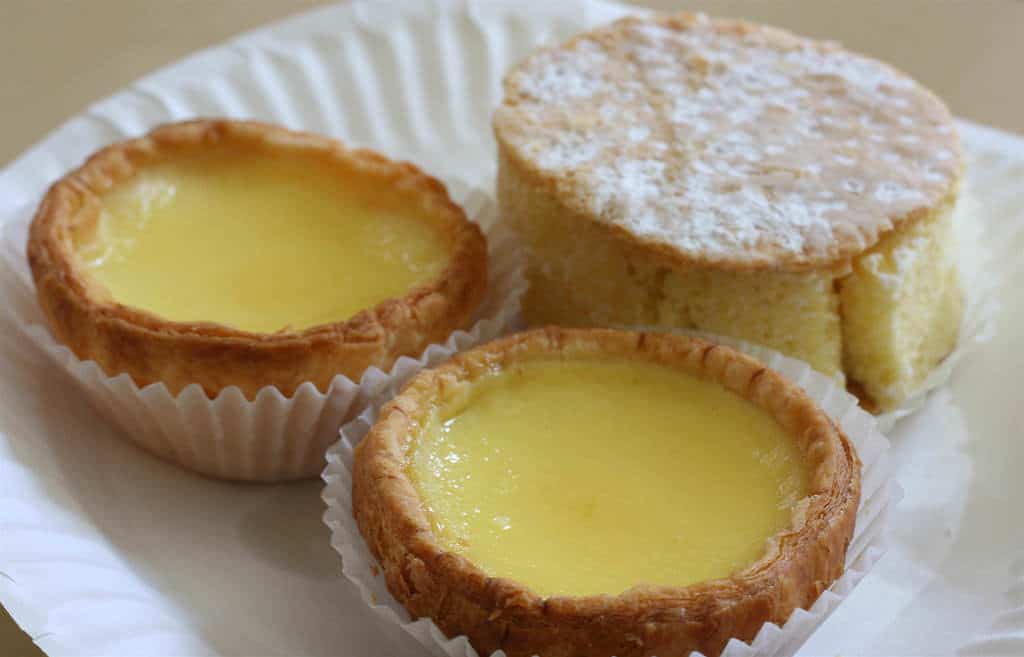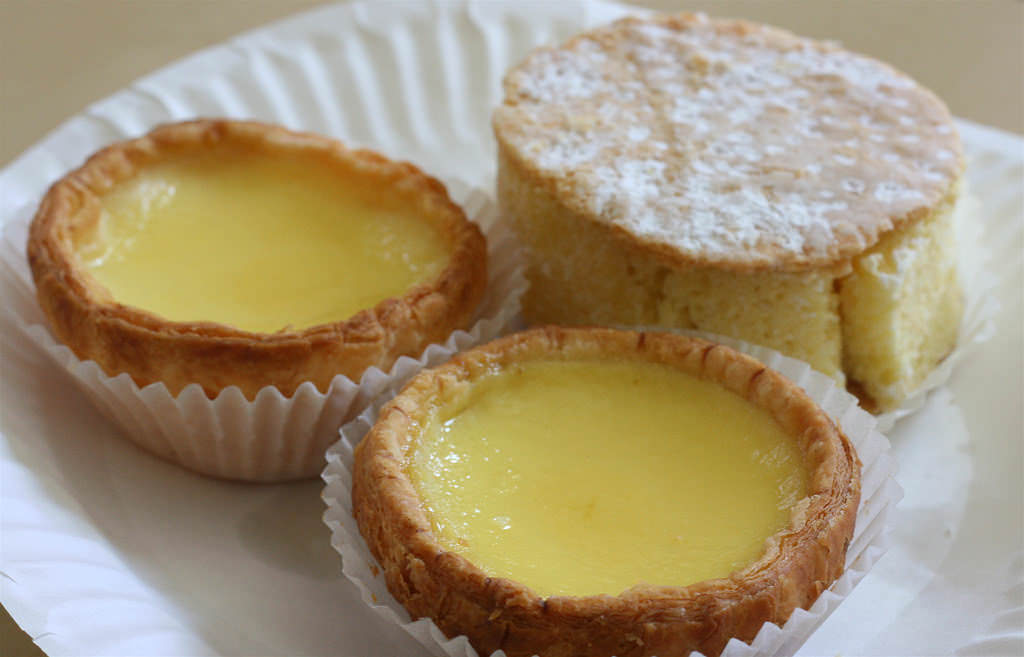 It's okay to have dessert first, especially when it's as good as the famous egg custard tarts from Golden Gate Bakery. It's hard to plan a visit to the bakery since the staff keeps odd hours, but San Franciscans are so loyal to their egg tarts that they've even created a website to track its opening. You can buy the tarts individually, but they're around $20 a dozen and we're sure you'll get through them if you share. Or, grab some moon cakes or sesame balls to supplement your order. (Pro tip: bring cash!)
1029 Grant Ave, San Francisco, CA 94133
https://www.yelp.com/biz/golden-gate-bakery-san-francisco
China Live
China Live is one of the best restaurants Chinatown San Francisco and also one of the most fun food experiences in the city. It calls itself an "interactive culinary and cultural destination" and has been compared to a Chinese version of Eataly and there's a lot to look at (and eat!). Inside is a flower mart, a large restaurant with a rotating menu of fresh takes on Chinese classics, a bar that serves coffee, cocktails, beer, and wine, and a retail store. You can spend a few hours in here eating soup dumplings, sipping on a Shanghai Kelly's Bad Bad Pisco Punch, picking up ingredients, and tasting teas. An upscale restaurant, Eight Tables, is set to open in China Live in summer 2017.
644 Broadway, San Francisco, CA 94133
www.chinalivesf.com/
Sam Wo

Sam Wo claims to be the oldest restaurant in San Francisco Chinatown. Its original location was built after the 1906 earthquake, but it has since moved a few blocks away. Then, three siblings from China became known for serving noodle rolls and jook until the wee hours of the morning. Sam Wo still slings their B.B.Q Pork Noodle Roll and famous Chow Mein until midnight at 3:00 am a few nights of the week.
713 Clay St, San Francisco, CA 94108
http://www.samworestaurant.com/
Mister Jiu's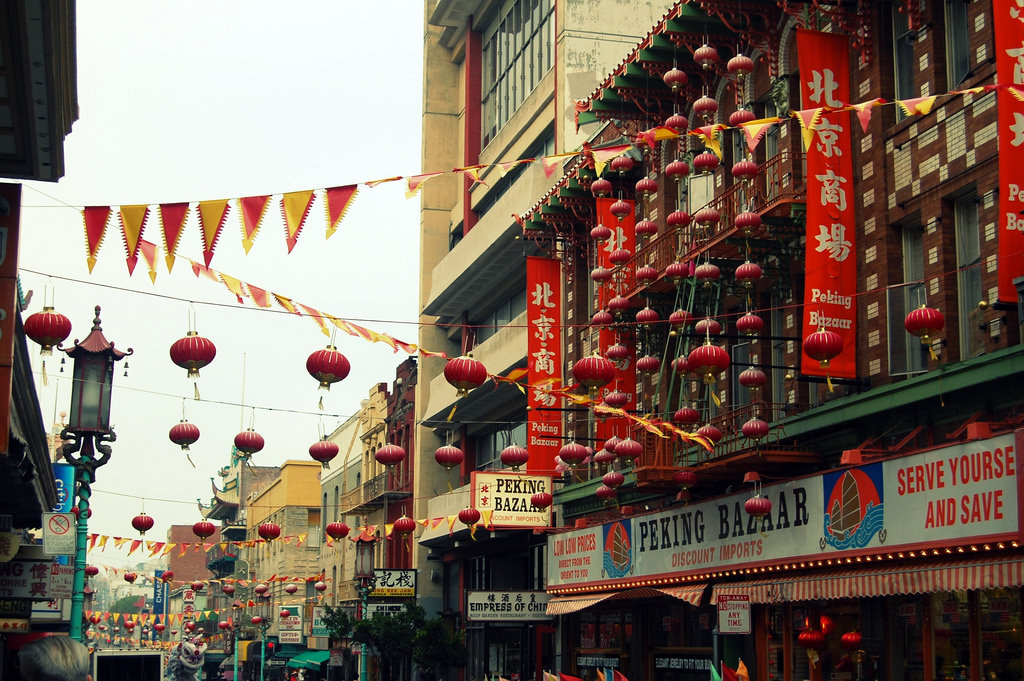 Mister Jiu's a newer, and more upscale, Chinatown dining option than most its neighbors. The restaurant was opened by Brandon Jew (see where Mister Jiu comes from?!) a born and raised in San Francisco chef. Start with some SF-inspired small plates like the Sourdough Scallion Pancake or the Dutch Crunch BBQ Pork Buns. Though the menu is not traditional by any means, some of the serving styles are. You can get a half or whole roast duck to share, or take part in a family-style feast. The menu is always changing, but with a strong variety of meats, fishes, and vegetarian meals, there's something untraditional for everyone.
28 Waverly Pl, San Francisco, CA 94108
www.misterjius.com/
Good Mong Kok Bakery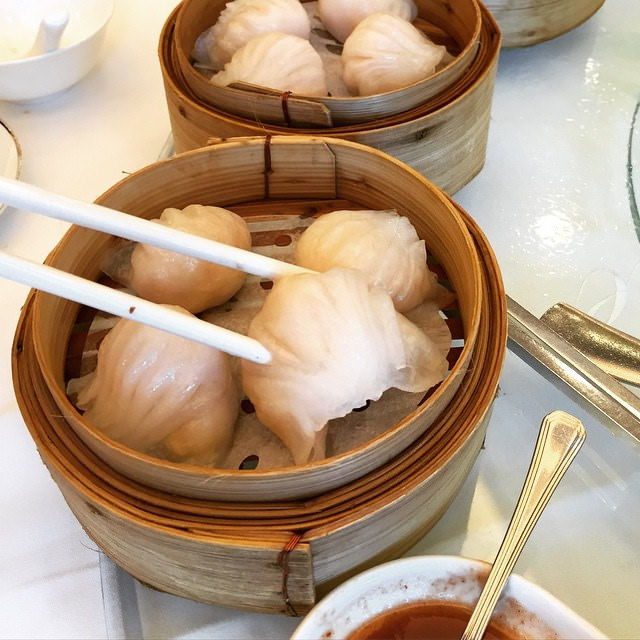 If you don't want to have a sit-down dim sum brunch, head to Good Mong Kok Bakery for dim sum at the counter. From noodle rolls to pork buns to shrimp dumplings, you'll be able to snack your heart out inexpensively. This is one of those hole-in-the-wall spots we love, but it's important to remember cash. There's a lot to choose from. Not all of it is familiar looking, or easy to guess the ingredients of. You can either ask the servers behind the counter or get a low-risk order of 3 of almost anything for about $2.00 and give it a try.
1039 Stockton St, San Francisco, CA 94108
https://www.yelp.com/biz/good-mong-kok-bakery-san-francisco
Visit more of our favorites: Capital Restaurant, New Lun Ting, Dragon Papa, and AA Bakery. Hungry after reading about the best restaurants Chinatown San Francisco and want to eat at more of the best restaurants in SF? Let us take you around North Beach, Mission, and Union Square. Visit avitaltours.com to book a culinary experience.