5 Best Los Angeles Famous Places To Visit
January 3, 2020
When visitors flock to Los Angeles for the first time, they are bombarded with options. There is so much to see and do! Where do you even begin? Why not start with some of the best Los Angeles famous places to visit. Sure, these famous landmarks will attract some crowds, but people-watching is just part of the fun.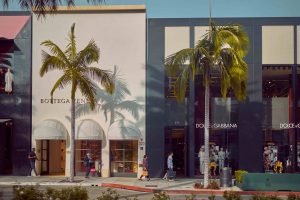 Rodeo Drive is filled with overpriced boutique stores and cups of coffee that will clearn out your bank account. But there's no place like it in the world. Most known for Julia Roberts's shopping spree scene in "Pretty Woman," Rodeo Drive is the place to go to feel like a celebrity for a day. Stroll the pristine clean streets and admire the $400 sunglasses for sale in the window. Walk to the base of Rodeo Drive and you will run right into the Beverly Wilshire, Four Seasons Hotel. Built in 1928, this famous hotel served as the home to stars such as John Lennon and Elvis Presley.
One of the most famous views in all of Los Angeles is from Griffith Observatory. Griffith Park spans more than 4,200 acres and is one of the largest municipal parks with urban wilderness areas in the United States. At the top of Griffith Park sits the Griffith Observatory. This Los Angeles landmark has been here since 1935! You can tour inside for free or walk outside on the deck and catch a magnificent 360 view of the city. Come at night and gaze at the stars overhead.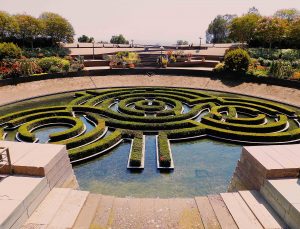 There are a handful of wonderful, iconic museums to visit in Los Angeles, but one of our favorites is The Getty Center. This historical museum was built in 1997 on a hill in the Santa Monica Mountains. A ticket to The Getty will give you access to their art museum, historical exhibits, and spectacular gardens. After your tour, grab a bite to eat at their cafe and sit on their exceptionally green lawn. If you are here in the summer, come out for a glass of wine and some live music on weekends.
Santa Monica Pier is one of the most Instagrammed places in the world. And for good reason. Santa Monica is open all year round to the public and notoriously known for its brightly lit ferris wheel overlooking the beach. Ride the ferris wheel or play one of the 200 arcade games that surround this small amusement park. After you've had your fill of games, grab a nostalgic carnival treat like cotton candy or snow cones and enjoy the wide assortment of street performers and musicians along the deck.
After you've seen Santa Monica Pier, make your way to Venice Beach. Rent a bike and stroll down the iconic Venice Boardwalk. Along your ride, you will pass the first public skateboard park in the world, eclectic street performers, bohemian surfers, muscle beach (where Arnold Swarchenegger once worked out), and vibrant bars with live music. As your day comes to a close, pull over and indulge in some fresh seafood as you watch the sunset over this historical beach.
Want to see more Los Angeles Famous Places To Visit? Join us for a culinary tour in Downtown, Koreatown, Hollywood, or Venice and we'll show you our favorite spots in the city.