The Best 50th Birthday Party Ideas In NYC
December 1, 2019
If you're thinking about doing it up for the big 5-0, NYC has you covered. Choose from classy dinners with beautiful views, live music, boat rides, and much more. For the best 50th birthday party ideas in NYC, we've got a list that's got something for everyone.
Book a cruise for a 50th birthday party on the water
A birthday cruise around New York City will deliver great views, child-friendly entertainment, and a unique venue for a 50th birthday party. Book a dinner cruise for a group or opt to rent the entire boat for your celebration. Many companies have theme nights and can accommodate group reservations. Hornblower, for example, has a Sunday Jazz Brunch Cruise, among other events. For private events, Empire Cruises has various packages and offers experienced staff, catering, and a DJ if you need one.
Go glamping on Governors Island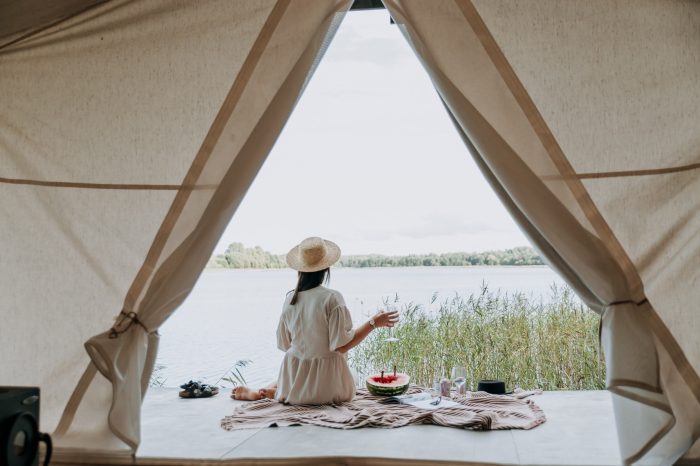 Out of all the best 50th birthday party ideas in NYC, a vacation might just be the most ideal. But we get it — it's not always possible to go away for your birthday. That's why we like the idea of glamping on Governors Island with Collective Retreats. You can stay for a night or for the whole weekend (our recommendation, personally) and celebrate with Manhattan as your backdrop. It's perfect for an intimate getaway with your partner or a unique outing with family and friends. Collective Retreats offers lots of activities like sightseeing and boat tours, in addition to gourmet meals and cocktails. You won't have to go far to feel like you got away.
Throw a birthday bash at a billiards room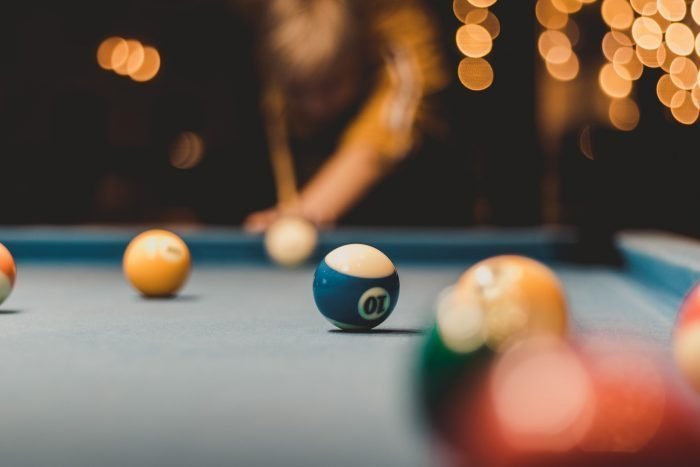 Playing pool, darts, and ping pong with your friends and family is one way to have a memorable 50th birthday party in NYC. At a billiards room, your guests can opt to play games or stand by and chat. It's easy entertainment, and you don't have to clean up! Amsterdam Billiards offers catered parties, and is located near the East Village if you feel like keeping the party going after you've had your fill of games. If you want to add some extra flair, consider asking your guests to wear cocktail attire or go with a theme like the "Roaring '20s." It's a tribute to old New York — a bit of glamour and gangster, if you will.
Spend a day eating everything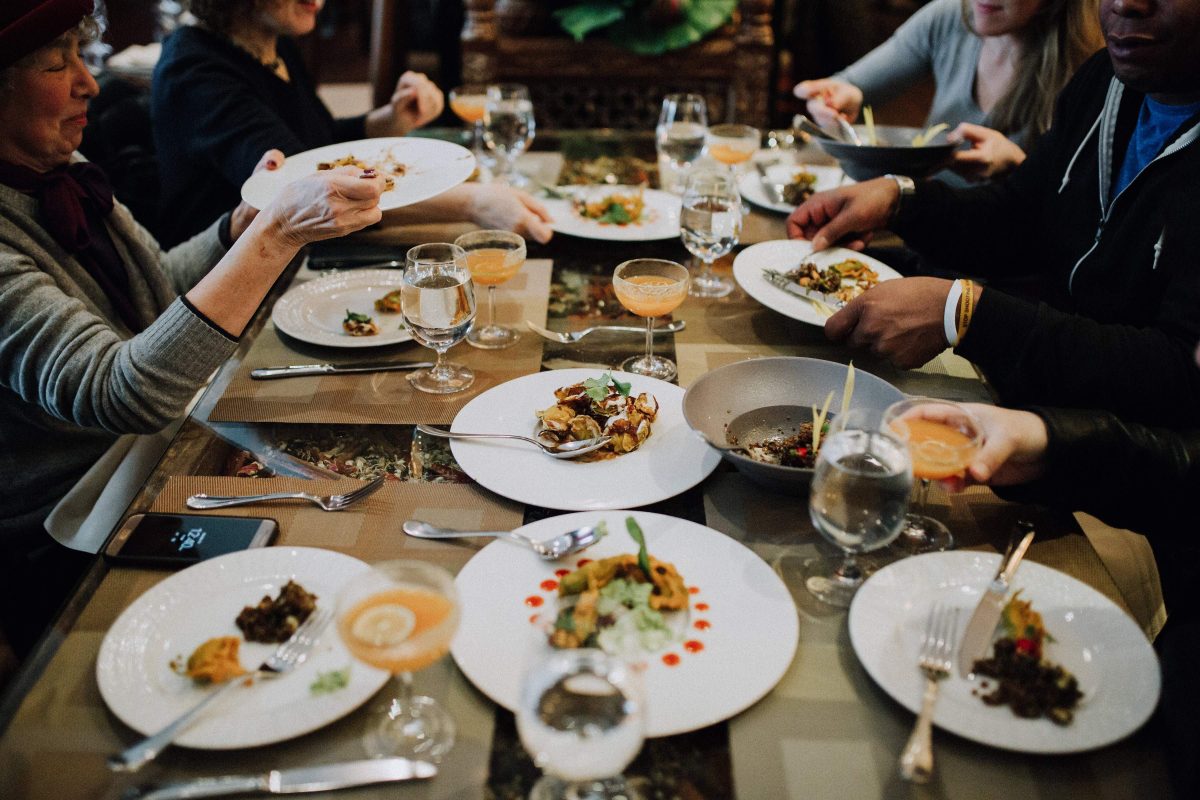 Calories don't count on your birthday, right? And New York has no shortage of restaurants and bars to indulge in. However, finding a restaurant that takes reservations, is big enough for your group, AND is within your budget can be a challenge, to say the least. To take the stress out of your birthday, book a food tour. All the details are planned for you, from where to eat and what to order. If you decide to make it a private event, you can also book hands-on experiences, like cocktail making to customize the experience. A 50th birthday party in NYC never felt so easy.
Head to the theater or opera, then dine at iconic NYC restaurants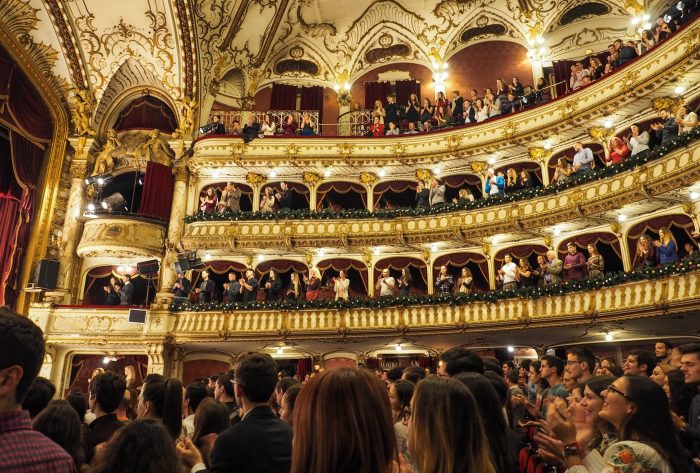 If you're the type that loves dinner and a show, this option is for you. New York has plenty of good theater, so splurge on tickets or get glammed up and go to the opera. Near the theater district you'll find restaurants like Keens, known for steaks and mutton since 1885, and Feinstein's/54 Below, described as a "1920s New York supper club." The best part is the option for live music if you're hosting a private event. You can have a jazz trio, 1970s disco band, pianist, and more! With talent like this, you may just want to skip the show and head straight to Feinstein's/54 Below instead.
CROSS OFF A BUCKET LIST ITEM
Time to whip out the bucket list that you've spent years creating and cross one off! Drive your dream luxury car for the weekend, go parachuting with your favourite person or maybe take a helicopter ride around the city! Tour Manhattan's iconic skyline from approximately 1000 feet in the air. See the Empire State Building, Central Park or Lady Liberty like you've never seen before. Bonus: if you have a fear of heights, your 50th is also the perfect time to get over a fear!
TREAT YOURSELF TO A SPA DAY
This one needs no explanation because plain and simple – you deserve it! The big 5-0 is a monumental birthday, and you have earned yourself a day of relaxation. Whether you choose to go before or after a night of festivities – heck, even if this is all you do for your day – you're guaranteed to start your new decade on a blissful note. Now the real question is, what kind of spa day are you looking for? Because in New York, there is an endless array of options for your day of Zen. Were you looking for a traditional massage and facial? Or are you thinking going to go more all out with a day doing water therapy. Check out this list to find a spa for your perfect day.
GO BACK IN TIME WITH A ROLLER DISCO
Let's go back to the beginning, with a roller disco! Now you may think, you only have one or two options when it comes to roller skating but think again, my friend. Roller skating is increasing in popularity with roller rinks popping up all over the place. The latest and greatest has you skating on a tarmac at JFK. Though Runway Rink is more 50s-60s inspired, why not dress up for a decade you weren't even around for? If this era isn't really your thing, you can also check our Pier 2 Roller Rink in Brooklyn for a 1980s throwback skate or boy band night.
FEEL ON TOP OF THE WORLD AT A ROOFTOP BAR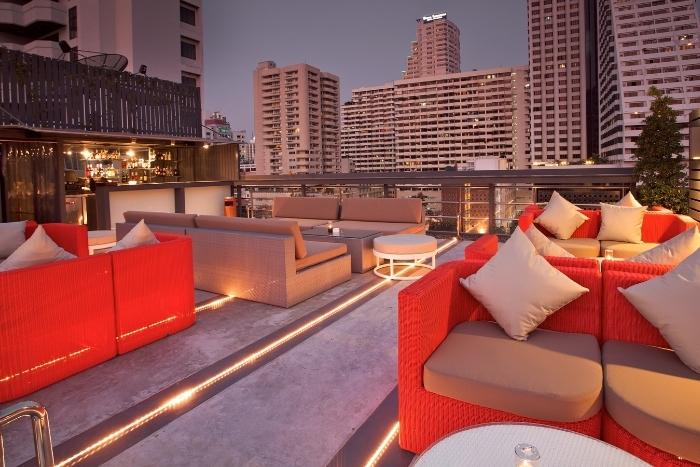 Going to a rooftop bar in NYC is a rite of passage, whether you're a tourist or a New York native. Spend your 50th in style by sipping on classy craft cocktails cocktails while taking in 360-degree views of the city. My two recommendations would be Westlight in Greenpoint on top of The William Vale Hotel or The Crown in Chinatown atop Hotel 50 Bowery. These two rooftop bars remind you how beautiful the NYC skyline is and can make you fall in love with the city all over again.
MAKE YOUR OWN MeMeNTO WITH THE MAKE WORKSHOP
Sometimes when we say, 'make a memory,' we mean it in the figurative sense of the word. But this time we literally mean make a piece to remember your 50th birthday forever at Make Workshop in Brooklyn. Maybe you want to sew a new pillowcase or learn the art of rug hooking to create a beautiful piece for your home, there is no shortage of workshops at the studio. So gather your friends and make a memory that will last a lifetime.
For one of the best 50th birthday party ideas in NYC, book a private food tour! Experience delicious NYC on a tour of the East Village, Williamsburg, or Flatiron. To learn more, send us an inquiry today.