7 Unique NYC Experiences (Better Than Virgin Experience Gifts!)
August 22, 2022
Experience gifts are becoming more and more popular for any gift giving occasion. Whether it's for your loved one, colleague, a couple you want to treat to a romantic time, or even yourself, experience gifts offer an actual experience, rather than an object in a box. And in the great city of New York, there are so many experiences to be had!
You can go down the obvious route and find an experience gift via Virgin Experience Gifts, but let's take you off the beaten path and show you some other experience gifts that we think will knock your giftee's socks off!
Michelin Restaurant Food Tour
Whether this gift is for you or a loved one, you're going to have to check out this amazing progressive meal and tour that focuses on Michelin starred restaurants in the heart of the city. You'll receive VIP treatment as you are led through a curated menu by some of the country's top chefs. Each stop on your elegant adventure will consist of a course. So, an appetizer, then an entree, then you'll finish off with a dessert. In between each course you'll learn about the New York restaurant scene as well as get a few surprises! Upgrade to a five star experience and get picked up for your tour in a luxury car with gifts waiting for you inside. Learn more about and book your Michelin food tour!
Why We Love It: Beyond a regular food tour, this is a food experience that will take your friends on an elevated experience to world renowned restaurants.
Indoor Skydiving
In Westchester, NY there's a portal to a completely different kind of experience gift that you might not find on Virgin Experience Gifts. Give the gift of flight! iFly World is an indoor skydiving center that allows a guest to fly on their own by entering one of their state of the art wind tunnels. After a quick check in and orientation get ready to be like the birds and take flight. The number of flights a person gets to participate in will depend on the package purchased. They even have gift vouchers so your giftee can customize their day.
Why We Love It: They say the best gifts are ones that someone wouldn't buy themselves… this is definitely an experience most people don't go out of their way to search for… but end up having the most amazing time when they do.
Artec House
Artec House is "…on a mission to stimulate interest in the limitless possibilities of creative innovation and to push the boundaries of what is possible." With multiple locations across the U.S., Artec House creates digital and experiential art that inspires, educates, and empowers. See art like never before with their mind expanding installations. Not only is this an experience gift, it is an immersive experience that will take your giftee to places they never thought possible. From afrosurrealism to futurism to the depths of a neuron, their exhibits will make you rub your eyes to make sure what you're seeing is actually real and in front (and all around) you.
Why We Love It: A completely unique experience that a giftee might not have found without you. Plus, it's absolutely gorgeous and the selfie opportunities are not to be missed!
East Village Progressive Food Tour
The East Village is known as the birthplace of punk in the United States and despite its location in Manhattan, it still has a grungy, artistic edge. Avital Tours provides a comprehensive meal at four different iconic East Village eateries. Each stop is a different dish – you'll get two appetizers, and entree, and a dessert at four different restaurants. In between each stop your veteran guide will tell you the history and stories of the neighborhood. This tour definitely goes above and beyond compared to what you might find on Virgin Experience Gifts. Be sure to upgrade to include an alcohol pairing – because why wouldn't you?! Book your East Village food tour today!
Why We Love It: Not only do you get to eat amazing food, you learn about the histories and stories of a neighborhood that makes New York City what it is today.
NYC Skyline Helicopter Ride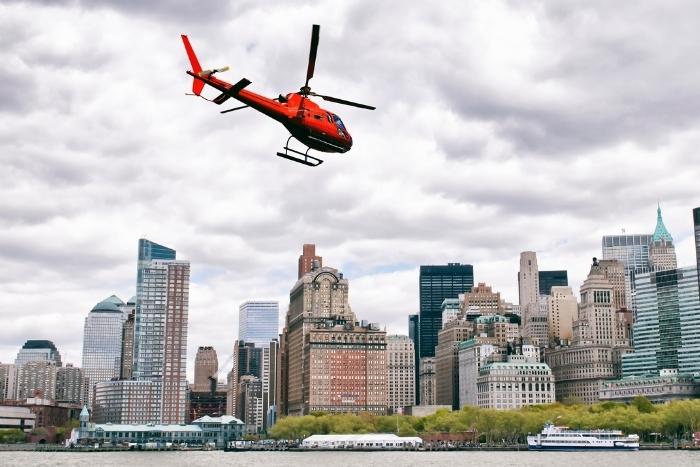 Give the amazing gift of taking flight over the cities of all cities – New York City. Choose from watching the city light up taking a skyline helicopter ride after the sun sets, or choose to be sent off during the day to see as much detail of the city as possible. HeliNy is a top rated sightseeing company that offers helicopter rides and charters. They take their guests to see iconic landmarks from a completely new perspective (Ellis Island, Central Park, and the Empire State Building just to name a few). HeliNY offers multiple experiences that you can choose from depending on your schedule and budget.
Why We Love It: See New York like never before with aerial views that will knock anyone's socks off!
Spa Day at the Plaza Hotel
Drape your gift recipient in luxury by buying them a trip to the spa at the iconic Plaza Hotel. The Guerlain Spa won the best New York Spa Award 2021 and reflects the tradition and technique that the House of Guerlain is so well known for. The Warren-Tricomi Salon and its master stylist Warren Tricomi are known across the globe for being the authority on hair. Together they are at the absolute height of elegance. Make a reservation to treat your loved one to a day that will leave them glowing.
Why We Love It: The Plaza Hotel screams elegance and this spa day will give your giftee a tranquil day in the life of the rich and famous.
Havenly Interior Design Experience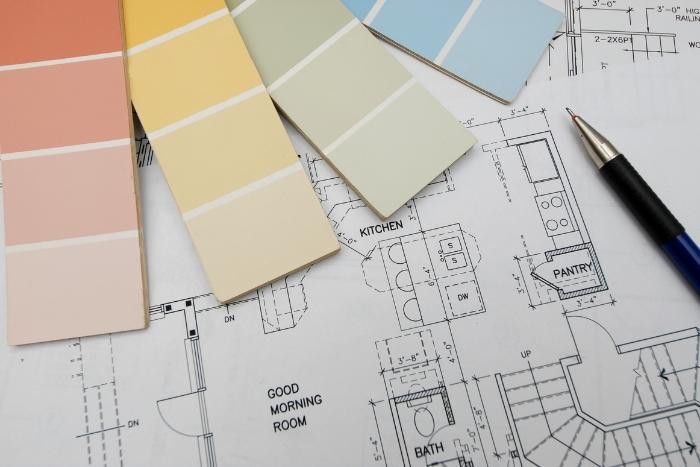 Does your giftee love making their home an oasis as well as full service experiences? We have a gift for them! Havenly Interior Design will work with them to decorate a room of their choosing or more, depending on what you choose. From creating a design concept and layout with their own personal stylist to custom upgraded offerings like 3-d renderings, you can choose how full out you want to go depending on your budget. Plus, they offer gift cards to make the gift experience easy peasy for you. Starting at just $79 per room you can have your friend start their journey to cozy up or sleek down their abode!
Why We Love It: This is a unique experience gift that your recipient will remember every time they spend time in the room Havenly designed!
Well there you have it! Those are some of our favorite experience gifts that we think are leagues above what you would find with Virgin Experience Gifts. If you're not sure what your gift recipient will appreciate, we suggest giving them an Avital Tours gift certificate. This way, they can choose from a variety of experiences that will suit their desires, and schedule. Avital Tours offers a wide variety of food related experiences for your special someone to choose from. We even provide delicious and educational virtual events if they don't reside in New York!