The 7 Best 40th Birthday Party Ideas in San Francisco
August 29, 2016
Forty is a big year. Some people panic about a "mid-life" crises, but we're the kind of people that love to celebrate birthdays instead of panic about them. To celebrate looking ahead to the next half, we've put together a list of our favorite 40th birthday party ideas in San Francisco. From sailing to a real island to drinking on a fake one, these ideas span from active to very relaxing, so you can spend your day however you want to-and hopefully with a drink in hand and some good food nearby.
Your Best 40th Birthday Party Ideas in San Francisco
Escape to the islands…kind of.
Head to the Tonga Room and Hurricane Bar for fake thunderstorms and real (and really strong) mai tais and pina coladas. It's fun to dance alongside the public to the sounds of the live band, which floats on a tiki boat above the pool, but if you want a really memorable party, the Tonga Room can be rented out for private events. It may not be quite the same as renting out a private island for your 40th birthday, but it's the closest you'll get in San Francisco proper.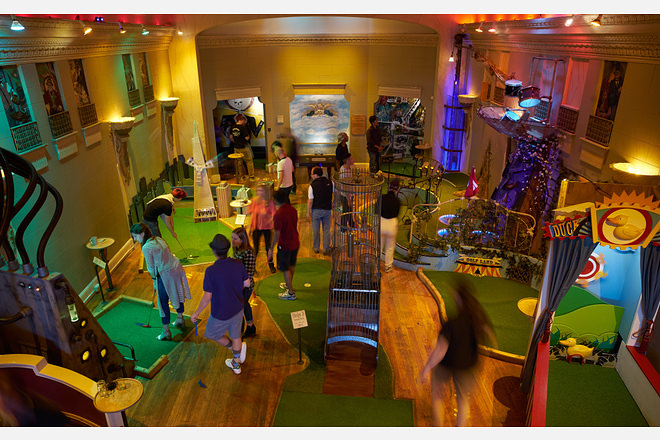 Go mini-golfing
Just because you're 40 doesn't mean you can't play like you're 4, or 14. Urban Putt has an indoor 18 hole course right in the Mission. Have some cocktails downstairs beforehand (we swear a Hibiscus Paloma improves your game) and then end with some bites in the restaurant. Where else can you play mini golf and dine on scallops, tuna ceviche, shrimp and grits, and deep-dish pizza? Keep the party going and take the crew out to surrounding Mission bars for some more drinks and if needed, late night burritos.
Sail the Bay
Hit the high seas and join Captain Kirk for a private yacht charter on the Bay. You and your crew can learn to sail, or leave the work up to him while you admire the best views of the Golden Gate Bridge, Sausalito, and Alcatraz. Want to make it even more special? Book a private picnic or barbecue on Angel Island where you can add on a hike, wine tasting, or scavenger hunt.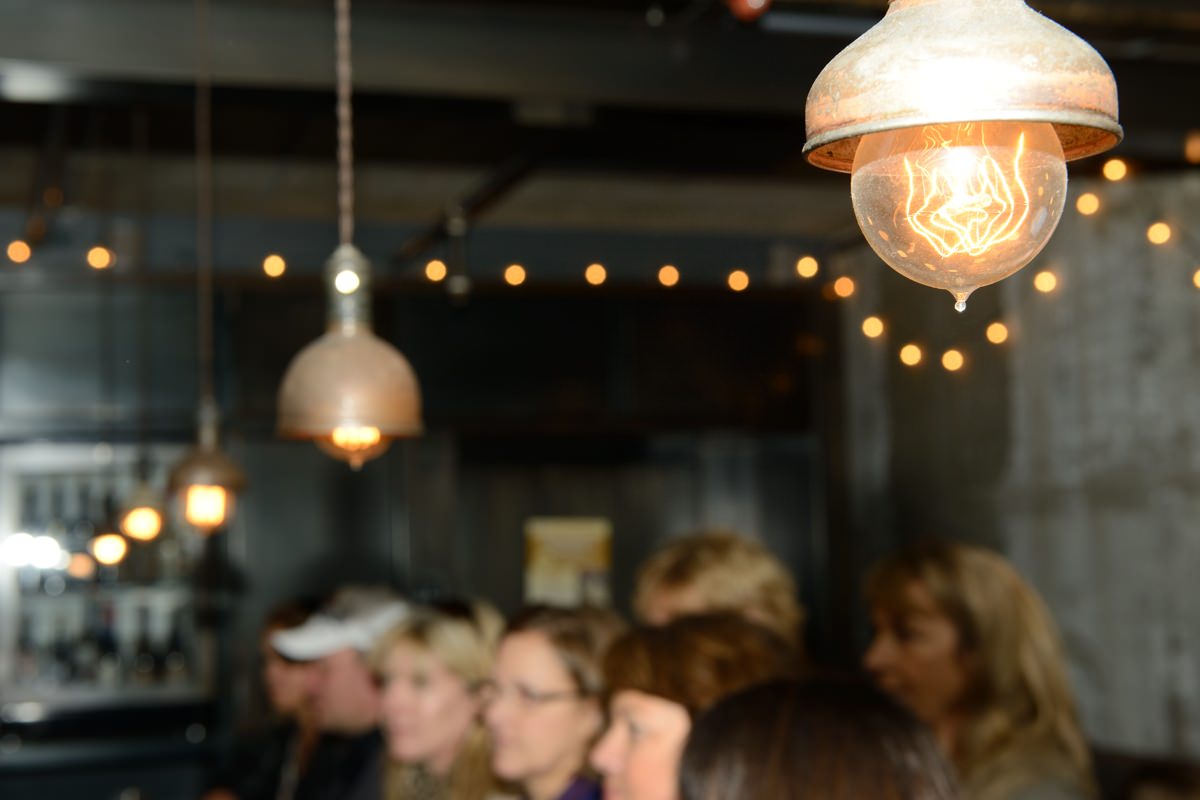 Just Eat It
Love to eat? Book a private culinary experience. Spend the day eating and drinking your way around North Beach or the Mission, or book a craft cocktail tour in Union Square for a boozy birthday celebration. A Bay-Area local will guide you and your guests around for three hours while you meet the chefs and owners of favorites San Francisco restaurants. Want to have a chef make you dinner at their home or yours? Find pop-ups or find a chef to host you through Feastly.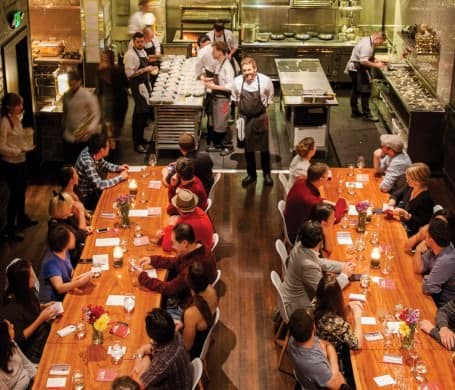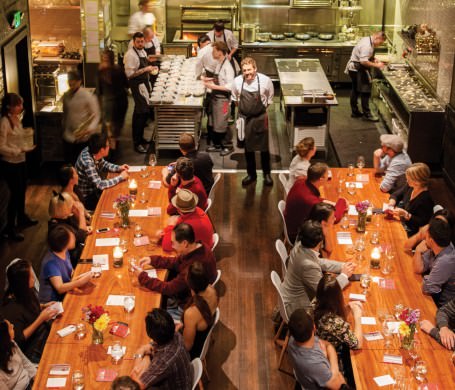 Be "Lazy"
A meal at Lazy Bear is a meal that's booked for a special occasion. What's more special than a 40th birthday? Snag tickets for you and your closest friends at Lazy Bear, a communal dining experience that changes each night but always has 14+ courses and interaction with the chefs. You won't know what's coming out of the kitchen next, but that's the fun of it. Embrace curiosity and the unexpected.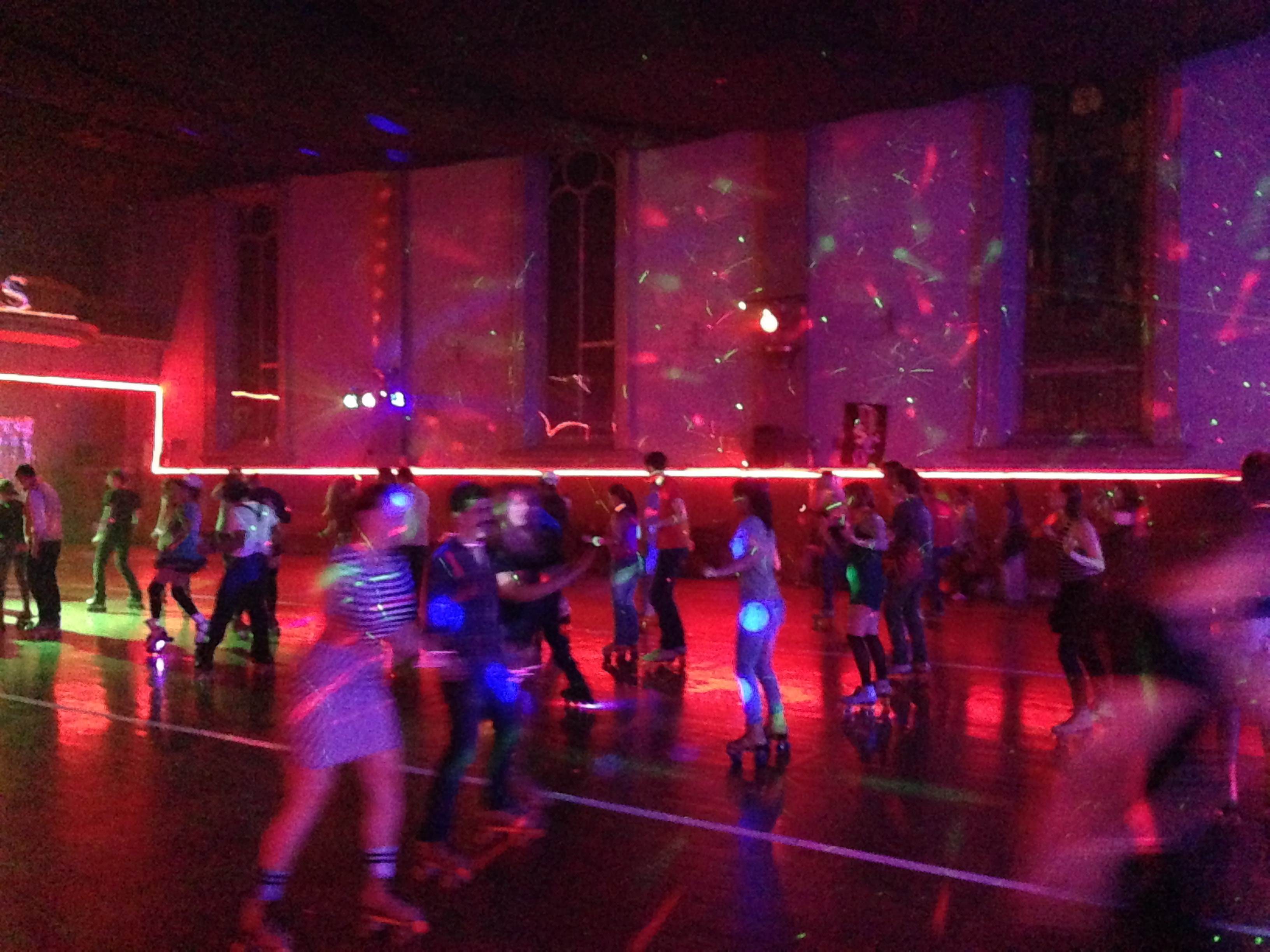 Let it Roll
Rent out the Church of 8 Wheels
and re-enact the skating birthday parties of your middle school past. The church-turned-roller-rink is available for private parties, and when you're just among friends you won't have to be as self conscious about falling flat on your face. The rink lets guests bring in food and beverages and even has a sitting area with some couches once you're sore from going 'round and 'round. Choose the music, grab some friends, and get rolling.
Pool Party
You don't have to head to Vegas for a birthday pool party. Instead, welcome year 40 with a party that might be downtown, but looks more like Miami Beach. The Phoenix Hotel has pool parties on Sundays during the summer complete with drinks and a DJ. Book one of the hotel's hip rooms and have a staycation slumber party with friends. The pool is heated, which makes it a little easier to hop in during San Francisco's foggy season.
Interested in booking a private Food Tour as unique 40th Birthday Party Ideas in San Francisco? Learn more on our Private Food Tour Page or send an inquiry to [email protected].