10 40th Birthday Party Ideas in NYC
June 7, 2018
We love to celebrate birthdays, so we gathered ten 40th birthday party ideas in NYC. You can use them at any age, of course, but we know year 40 is special.
1. Plan A Birthday Staycation

There's a reason New York City is one of the world's biggest travel destinations. If you're lucky enough to call NYC home, plan a fabulous birthday staycation. Book a hotel room (we love the Ace Hotel or The Standard) or Airbnb for yourself and some friends. Stock it with snacks, champagne, and birthday decor. Then visit museums, go to a play, eat at one of NYC's best restaurants, and play tourist for the weekend. You'll see your city in a whole new light and have a lot of fun doing it. And, of course, you should stop by Milk Bar for some birthday cake truffles.
2. Take A Birthday Food Tour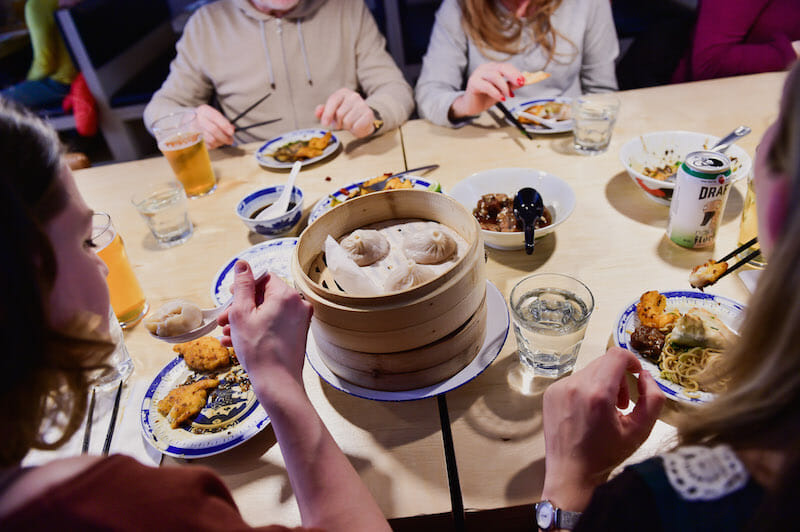 Host a unique birthday meal without the hassle of planning. Book a progressive culinary experience with four courses at four different restaurants. Your food tour guide will take you and your birthday crew around New York City on an eating adventure in Williamsburg, Flatiron, or East Village. Decide on your group size, from 8 to 30 guests, and your guide will take care of the rest. After that, your job is to show up, eat, drink, and enjoy while meeting some of the chefs and owners of NYC restaurants.
3. Embrace Your Inner Child
40 going on 4? Embrace your inner child with an ice cream social or a tea party. Odd Fellows in NYC will help you host a birthday party filled with sprinkles, whipped cream, and a whole lot of sugar. Of course to make the party a little more adult you can add some booze to your milkshake or float. Want something with less of a sugar high? Host friends for high tea. It's likely a bit more sophisticated than the tea parties of your childhood. Some great hotels and tea rooms host high tea including the Palm Court at the Plaza Hotel. Book a semi-private room for parties between 20 and 70 and choose from a variety of tea sandwiches, scones, pastries, and sweets.
4. Host A Birthday Bash At Your Favorite Restaurant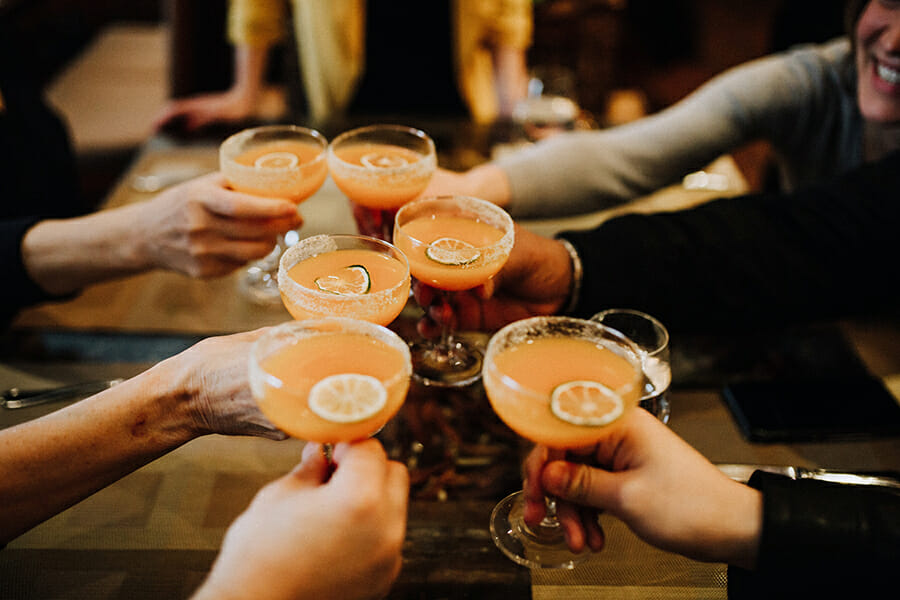 Go big this year and rent out a private room or an entire restaurant. Book your favorite restaurant or cocktail bar and you won't have to worry about fitting all of your friends around one table. Work with the restaurant to plan a set meal of your favorite dishes, and maybe even a custom birthday cocktail. Call to see if your favorite restaurants book private rooms or offer full buyouts. Browse these lists from Zagat, Goop, or Yelp for ideas.
5. Get A Suite At An NYC Sports Event
Major sports fans can have an extra special birthday by renting a suite during a sports game. Whether your birthday falls in the season for the Knicks, Yankees/Mets, Rangers, or Jets, there's plenty of fun to be had at a game. You'll be able to have food and drinks served right to you so your crew can avoid lines for hot dogs and beer. Want something more casual and lower budget? Buy a few rows of seats of bleachers and head to dinner before or after the game.
6. Learn A New Skill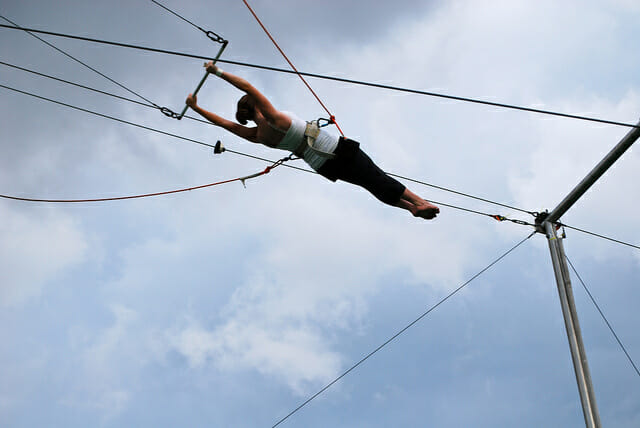 We think a birthday is a perfect time to learn a new skill. Luckily there are hundreds of classes in New York City that can turn into a birthday celebration. From cooking classes to sailing classes to improv classes to art classes, your birthday guests can also learn a new skill. Feeling really adventurous? Have your birthday party at a trapeze school and get everyone flying high. (Don't worry, there are harnesses and professionals to help everyone out.)
7. Get Out Of Town
We know we recommended a birthday staycation, but a birthday is also a great reason for a road trip. Convince some friends to split a house at the Hamptons, a Jersey shore beach pad, or a cabin in the Catskills. If you have a few days you can take a mini New England vacation with stops in Boston, Massachusetts, Portland, Maine, and Burlington, Vermont. There are great places to eat and visit (like the Ben and Jerry's factory tour!) along the way. See how many lobster rolls you can eat in one birthday weekend.
Interested in booking a private food tour as one of your 40th birthday party ideas in NYC? Send an inquiry to [email protected]. Or join us anytime. Whether it's your birthday or not, we'll help you celebrate all the city has to offer.