The Best 30th Birthday Party Ideas in NYC
December 13, 2017
Turning thirty is big! The kind of big you want to celebrate with a party. (Not that you shouldn't have a party every year…) We're the kind of people that love to celebrate everything, from birthdays and anniversaries to payday and average Tuesdays. So, since we're experts on the subject, we gathered the best 30th birthday party ideas in NYC.
Treat Yourself to a Michelin Experience in Flatiron
You and your friends can enjoy a luxury, 3-course dining experience, from appetizer to entree to dessert, at some of NYC's best restaurants, including Michelin-Starred establishments. Think Butter-Poached Nova Scotia Lobster, American Wagyu Beef with Floral-Infused Pappardelle, and Cubetto di Cioccolato with Sesame Gelato. Plus carefully curated beverage pairings. Available Thursdays, Fridays and Saturdays at 6pm. Book your semi-private experience here.
Have The Roller Disco Of Your Dreams
Put on your shiniest outfit and head to Dreamland Roller Rink for their weekly roller disco. Every week the theme and music changes, so check out what theme your birthday aligns with. Expect throwbacks from Michael Jackson to Spice Girls tributes. The rink also books private parties.
Plan A Pool or Hot Tub Party
Not all birthday parties have to be active. Lay around and sit in a water all day to relax on your special day. If your birthday is in the summer months, there are lots of rooftop pools to take over for a day of splashing around. During NYC's colder months, stay inside and relax in some hot baths. From the Russian Turkish Baths to the hip Premier 57 to Brookyln's Seagate Baths, there are plenty of places for you and your guests soak in the five boroughs.
Eat your way through the East Village
The East Village is one of the coolest neighborhoods in NYC – in fact, it's known for its role as the birthplace of punk and artist hangouts. Eat and drink your way through this cultural neighborhood as a guide takes you on a tour over a 4-course progressive meal. Taste a bite of Little Ukraine, and other ethnic cuisines from immigrants who have made the East Village one of the most diverse eating grounds in NYC. Let's eat and drink through this cultural neighborhood!
Sail Away For Great Views & Good Times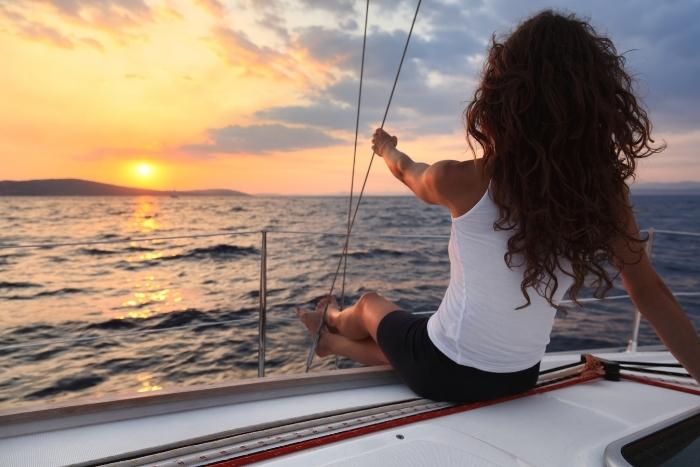 Wouldn't it be great to charter a yacht and head to the Bahamas for a week? Totally. But if that's not in your birthday budget, you can still go for a great sail around the city. The options include options like champagne brunch, lobster and beer lovers, wine tasting, jazz, and sunset sail so you can choose your favorite activities to do on board. Both public and private rides are available.
Host A Slumber Party At The Museum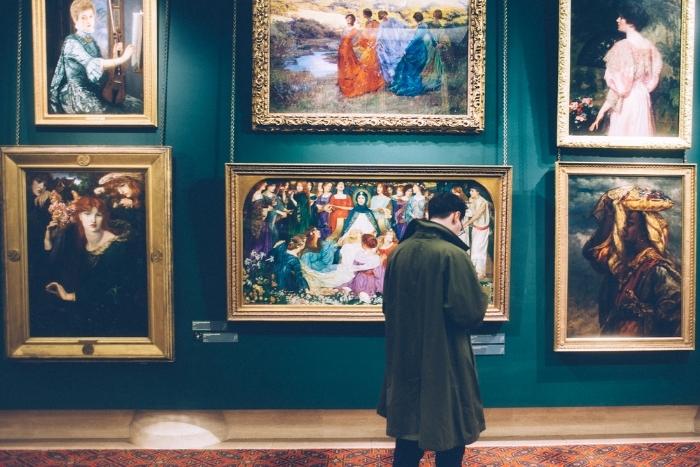 Did you think sleepovers were left behind in your teenage years? Nope. The American Museum of Natural History has a night at the museum sleepovers for "grown-ups" only. AND they have group options. So yes, you can have your birthday sleepover at the Natural History Museum. Bring a group of your friends and spend the night hanging under the big blue whale in your pajamas.
Bowl With Your Best Friends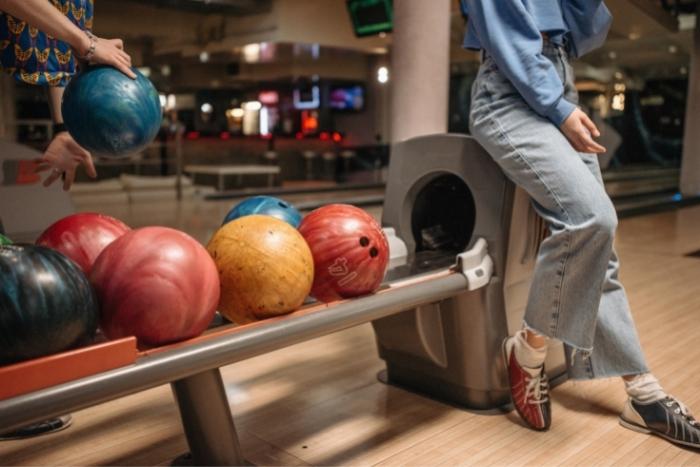 If you want to go big, rent out a whole bowling alley. But if you're keepings things low-key, snag a few lanes at a bowling alley like Brooklyn Bowl, Gutter Bar, or Lucky Strike. These aren't like the bowling alleys you grew up with. Expect good food, fancy cocktails, and music from DJs.
Host A Parkside Picnic
One way to ensure you can fit everyone you love into your party? Host it outside. New York City is filled with parks that are perfect for dining al fresco. Either have it catered or ask everyone to bring a dish. From Prospect Park to good ol' Central Park lay out the blankets, bring some lawn games, and enjoy a celebration under the sun. (Don't forget mimosas!)
Plan A Staycation
You could rent a house in the Catskills or head out of town for the weekend, but avoid traffic by going on a staycation in your own city. Grab a few friends and rent at a room at somewhere like the Ace Hotel, The Standard, or The Waldorf (if you really feel like splurging) and spend a few days playing tourist. And if you party too hard, room service awaits.
Hire Paparazzi To Make You Feel Like A Birthday Star
Why let Instagram influencers have all the fun? You deserve some post-worthy celebratory shots to remember this day. You'll never turn 30 again, so make sure you capture it with some great photos. Hire a photographer to snap some fabulous pictures of yourself solo, and then invite some friends to join. If you're in search of a background, seek out a fun pop up like The Museum of Ice Cream which has all the props you'll need.
Have A Virtual Happy Hour
Instead of fighting for the bartender's attention at a busy club, join a Virtual Mixologist experience to ring in your birthday! You and your friends will join others from around the country as you learn how to craft beautiful cocktails alongside an Award-Winning Mixologist. Cocktail Kits with all the ingredients (including alcohol) are delivered to each guest so all you need to do is login and enjoy!
Go For A Seafood Feast
For a big group and a tasty experience, head to Astoria, Queens for some great seafood. At Astoria Seafood, you choose all the fresh seafood you want, tell them how you want it cooked, and then wait until it's your turn to sit down. It's a true Queens establishment with good prices, delicious seafood, and the best part— it's BYOB. When you're finished with dinner, head over to Dutch Kills for a cool speakeasy or down to the LIC waterfront for some solid breweries.
Treat Yourself To A Spa Day

If you're looking for 30th birthday party ideas in NYC that feel luxurious, a spa day is in order. Feeling stressed about turning 30? Well firstly, don't! Secondly, that's something a spa day can definitely help with. Ease your way into turning 30 by spending your birthday at one of NYC's fabulous spas, massage parlors, or salons. It's a good way to treat yourself like the special birthday person you are! Looking for a good deal? We recommend checking out Groupon for access to some more exclusive spots.
Reserve A Private Lawn Or Patio At The Greens
When you want to spend your birthday out and about but don't want to spend your birthday "around other people", book a private lawn or patio. The Greens lets you reserve the perfect outdoor or indoor space to spend time with your loved ones basking in the soon or sipping on cocktails on a patio. With great views of the city and access to bars and restaurants for the after party, The Greens brings you the vibes you want without dealing with a crowd. Until you're ready for one, of course!
Host A Chefinar With A Private Chef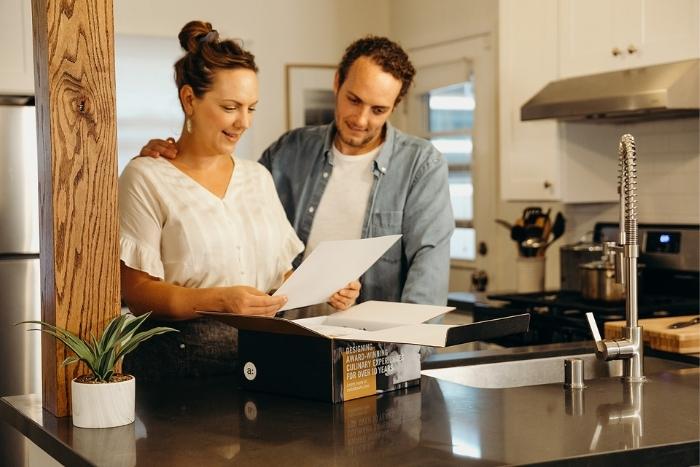 Perhaps you'd like to bring friends and family from all over the country together for your 30th birthday party. In that case, a Virtual Chefinar is the perfect balance of special and easy to plan. With the help of an award-winning chef, you'll learn how to make a restaurant quality meal— all virtually. Ingredient kits are delivered to each guest's home so no need to coordinate a recipe or make sure everyone has the same things. You can invite all your loved ones no matter where they are, so no one gets left out. And why not use one of these other 30th birthday party ideas in NYC on the list for another gathering? One for the New Yorkers, another party for everyone else. You only turn 30 once, celebrate to the max!
Sing Your Heart Out At Karaoke

Is there anything better than singing loudly (and maybe badly) in a private room with your friends? If singing is your thing, we love a good karaoke party. Choose a location in Koreatown, and then you've got dinner covered too. Some karaoke spots allow you to bring your own food, so you can most certainly bring a cake, and some even let you bring your own alcohol. Now that's what we call a great party.
Spend The Night Glamping
Similar to a staycation, glamping is one of our more unique 30th birthday party ideas in NYC. We say unique because there's not many places you can go glamping in NYC, but thanks to Collective Retreats on Governors Island you can escape the city for an island oasis. There's plenty of activities to do once you're there, but our favorite is the culinary classes fueled by the organization's farm-to-island cooking philosophy. Surrounded by greenery, stars, and the twinkling lights of Manhattan's skyline, you'll be glad you escaped for your birthday.
Book A Party Bus
Don't worry about the Uber or train schedule with a party bus. The New York Trolley Company takes you and your party around the city in an upgraded trolley made for an amazing night out. It's BYOB, got lots of space to dance, and will take you around to all the places you want to go on your 30th birthday. The hop-on-hop-off service means you can make all the stops you need, and the bus keeps the party going. And make sure you get your birthday playlist sorted because you are the DJ!
Team up and Play the Game of 1000 Boxes
Game of 1000 Boxes is a brand-new social gaming experience in NYC being held at Lightbox. You and your pals can team up and play high-energy party games that will test collective wits, gut instincts, and button-finger agility. It's part live game show and part audio-visual thrill ride – so, I suggest picking teammates you trust! Get the gold!
Explore New York City's Rooftop Patios
New York City has some of the best rooftop patios with stunning views of the skyline. You and your friends will not regret spending the premium for cocktails when you're staring at the Brooklyn Bridge in Dumbo or the Empire State Building at 230 Fifth. So, put on your snazziest outfit and head to the best rooftop bar for you.
Hit The Bullseye with Axe Throwing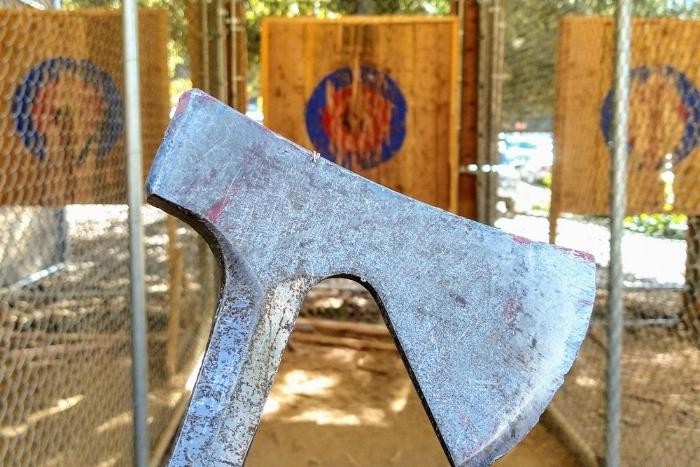 Now I'm not talking about just any 'ole axe throwing party. You are turning 30 after all! At Live Axe, the Viking-themed lounge in SoHo, you and your friends will enjoy the fun of axe throwing while being able to munch on delicious food and craft cocktails. The plush seating and good music is not what your average axe throwing lounges are made of, so definitely try it out!
Get your laughs in at a comedy club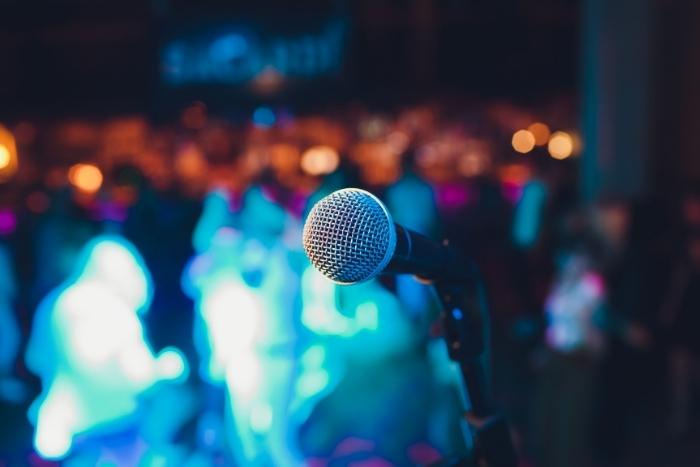 Start your 30th off with some hearty laughs! It's a great start to your night because it'll have everyone in a fun, jovial mood – yes, I said jovial. There are plenty of comedy bars in New York City. I mean, this town is just overflowing with artists so you're sure to find one that fits your needs. The Comedy Cellar is a famous one and you never know, you might see a famous comedian pop in to try a new set!
Bring out your inner child at a trampoline park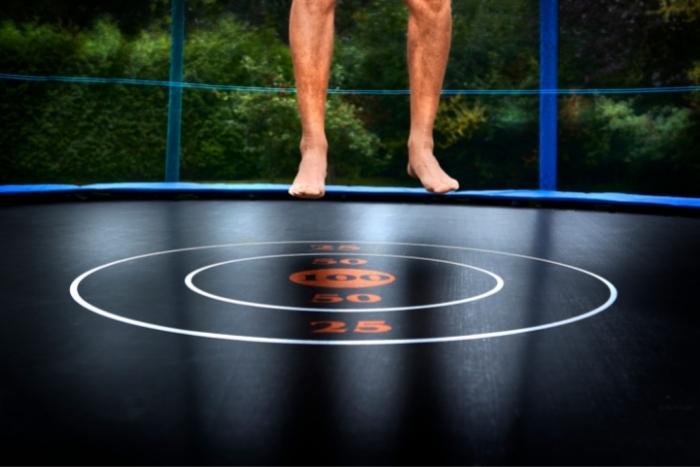 You are never too old to be jumping around on a trampoline. Sure, you may get tired faster now than you did when you were 13 – welcome to 30, am I right? – but you will have just as much, if not, more, fun than you did back then! I love going to Sky Zone (and I'm in the 30s club!). Not only can you freestyle jump on a trampoline, you can also play dodgeball, do the ninja warrior course, or joust it out!
Dinner and a Show…of Belly Dancing!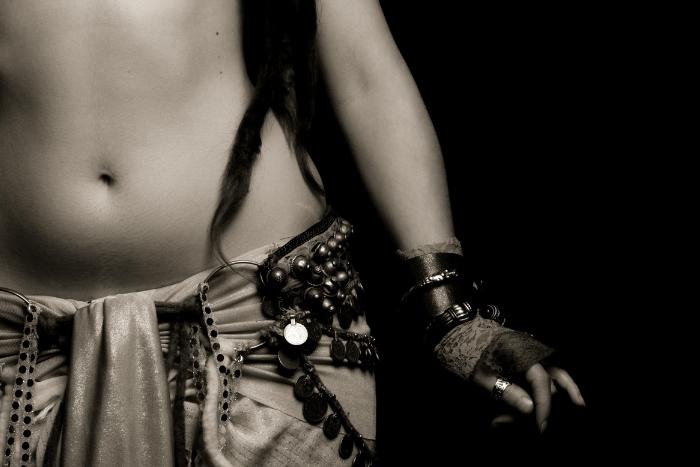 Have you ever seen a belly dancer? They are incredible – you can't take your eyes off them! Spend your 30th birthday at Casa La Femme sharing incredible Egyptian food and watching a show as a belly dancer entertains your guests. I promise, you will not be able to sit still at your seat. It's a fun, unique way to ring in your 30th and maybe you'll learn a few new dance moves in the process.
See all of New York City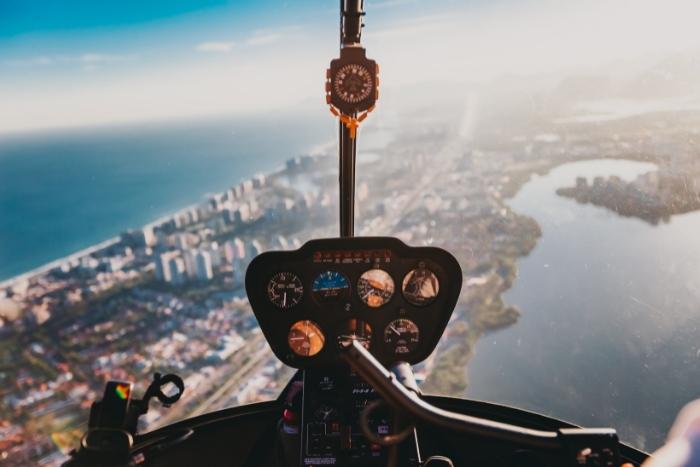 If you're reading that wondering, how in the heck am I supposed to do that? Well, I will tell you. Take a helicopter ride and see most of Manhattan's historic sites in one go. If you really want to take in this experience on your own, you can do that or you can go on a tour with up to 6 people! Whoever you decide to share this experience with, it is guaranteed to be one you'll never forget.
Whether you're looking for a pampered birthday or want to spend the night partying, there's a surplus of 30th birthday party ideas in NYC waiting for you. Regardless of what you choose, we guarantee you're going to have a good time!
Interested in booking a private food tour as one of your 30th birthday party ideas in NYC? Send an inquiry to [email protected]. Or book your tour here. Whether it's your birthday or not, we'll help you celebrate all the city has to offer.