24-hour LA Restaurants: Eat Great Anytime
March 15, 2017
New York may be the city that never sleeps, but luckily Los Angeles has restaurants open all night for West Coasters who don't want to sleep. There's plenty to eat in Los Angeles at any hour. These 24-hour LA restaurants never close, so you never have to go hungry.
Canter's Deli
Want a pastrami sandwich at 2:00 am or matzah ball soup for breakfast? Canter's has got you covered. One of the best known 24-hour LA restaurants, this West Hollywood Jewish deli lets you order anything off the menu at any time of day. The attached bar and live music venue, The Kibitz Room Cocktail Lounge, rocks until into the late hour of the night. After dancing, walk through the doorway for a midnight snack. Canter's has been an LA staple since its opening in 1931 and has been feeding Angelenos around the clock ever since.
https://www.cantersdeli.com
419 North Fairfax Avenue, Los Angeles, CA 90036
BCD Tofu House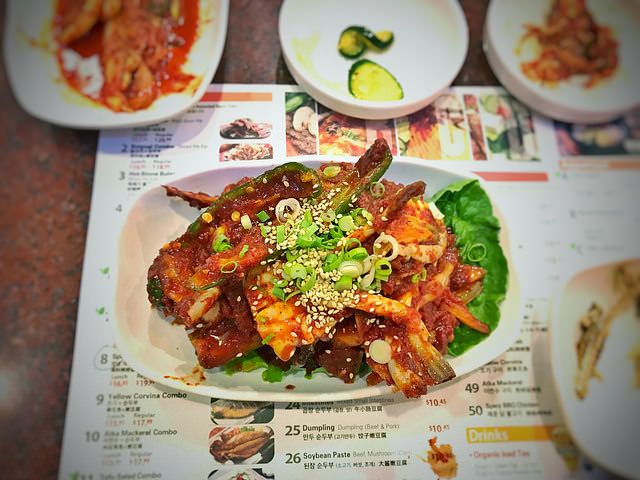 If late night Korean cravings are your thing, visit BCD Tofu House in Koreatown. BCD stands for "Bukchang Dong"-the Korean city where the owner learned to cook. The menu is filled with kimchi dumplings, bibimbap, bulgogi, and other Korean classics that you can order 24 hours a day. BCD now has 13 locations, with two in LA, so you'll never have to forgo midnight kimchi.
http://bcdtofu.com/
3580 Wilshire Blvd, Los Angeles, 90010
869 S. Western Ave #2, Los Angeles, CA 90005
The Original Pantry Cafe
The Pantry has been around since 1924 and its tagline is "Never closed, never without a customer." The door sign boasts that the restaurant doesn't even have keys. The downtown location has seen a lot of LA history since its opening in 1924. It's served a lot of celebrities (its wall of fame includes Marilyn Monroe) and late night guests who are coming from a game at the nearby Staples Center. The Pantry is now owned by former Los Angeles Mayor Richard Riordan, so if you have any LA history questions, this is a great place to get them answered. Of course, it's also a great place to eat pancakes and French toast whenever you want. Tip: bring cash, no checks or credit cards are accepted.
http://www.pantrycafe.com/
877 S Figueroa St, Los Angeles, CA 90017
Tommy's Original World Famous Hamburgers
Double chili cheeseburgers at 3:00 am are a reality in Los Angeles thanks to Tommy's locations throughout Los Angeles. The restaurant has been slinging its famous burgers since 1946. Today, you'll spot Tommy's by the long lines made up of the after-bar crowds throughout LA. The burger spot is such a part of Los Angeles culture that the city council gave the restaurant its own day "Tommy's Day" on its 40th anniversary. Stop by for a triple cheeseburger or hot dog at any time of the day and see what hype is about.
http://www.originaltommys.com/
Locations throughout Los Angeles, Orange, San Bernardino, Riverside, San Diego and Ventura counties
King Taco
King Taco doesn't have 24-hour service every day, but depending on the location, you can get your around-the-clock taco fix on certain weekdays and the weekend. The taco shop started out in an old ice cream truck and has now taken over 20 brick and mortar locations. Fans wait in line for late-night Mexican favorites. Join the crowd for tacos, tamales, nachos, sopes, quesadillas, burritos, and rotisserie chicken.
http://www.kingtaco.com/
20 locations around Los Angeles
Join Avital Tours on a culinary experience in Venice or Downtown Los Angeles. We'll show you our favorite restaurants, try new foods, share stories about the neighborhood and show you where to get late night eats.