21st Birthday Ideas in NYC for Foodies
January 24, 2019
Whether you're a native New Yorker or planning a birthday trip to NYC, celebrating your 21st birthday in the city is going to be one for the books. Of course, we know it's all about (legally) drinking to your heart's content and well, body's dismay. As foodies ourselves, we know that a perfectly-made cocktail is an art, but on our birthdays we want good (read: great) food too. That's why we put together some of our favorite 21st birthday ideas in NYC for foodies.
Taste some of the best artisan cocktails in NYC
Before the shots start pouring, start out the night by tasting some of the best cocktails NYC has to offer. Death & Company has a whole book of creative cocktails with all the alcohol you can think of, and some delicious small plates to share as well. Amor y Amargo is also not too far away; it's an amaro bar that puts an interesting twist on each drink. We also love the absinthe colada at Maison Premiere. What's more decadent and special than spending your 21st birthday drinking absinthe? Do that first, then start taking the pickleback shots.
Do a group cooking class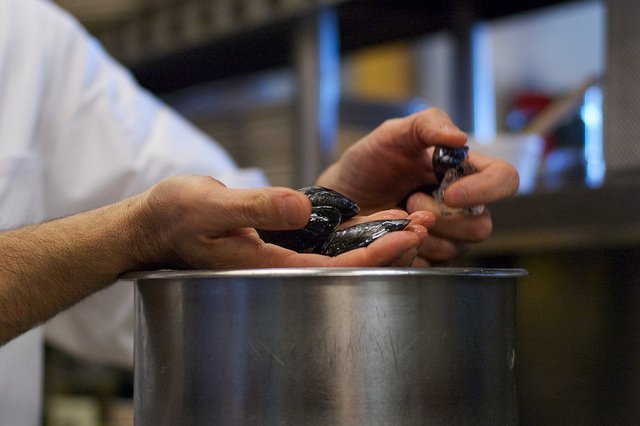 Since NYC is full of diverse cuisines, you can learn to cook almost anything you've ever wanted. There are cooking classes all over the city that range from dumpling-making to classic Italian. Book a private class with Rustico Cooking Class to learn about the flavors of Tuscany, or if you're a fan of Milk Bar, learn how to make their infamous birthday cake. The special ingredient? The feeling of accomplishment you'll get when you take a bite of your masterpiece. If you'd rather enjoy the food at home, Home Cooking NY can also send a private instructor to your house.
Book a private food tour
If you're more of a taster rather than a chef, a food tour is a perfect option. After all, it is your birthday! You should save the work for opening presents. Just like there is almost any cuisine here in NYC, there's also a food tour for just about anything. Scott's Pizza Tour has been around for a while and will take you to all the best pizza spots in the city. And since this is a 21st birthday party, a speakeasy tour like Take Me Out will have the mood set right. Avital Tours also runs private tours, and since we take you on a progressive meal in some of NYC's coolest neighborhoods, you'll have no trouble finding a bar for afterward. Don't worry about planning- somebody else has come up with all the 21st birthday ideas for you.
Rent out an ice cream parlor
Is it just me or does ice cream taste better on your birthday? With all of the excellent ice cream shops to choose from, having a 21st birthday party at one of them isn't a bad idea. This isn't Baskin Robbins we're talking about; NYC is full of gourmet ice cream shops to take a traditional ice cream party to the next level. Tipsy Scoop is an excellent option for those who want to enjoy their alcohol in ice cream form, with flavors like cake batter vodka martini and maple bacon bourbon. If you'd rather stick to non-alcoholic ice cream, OddFellows is another great NYC option.
Running out of ideas for your 21st birthday party? Book a food tour in Williamsburg, East Village, or Flatiron and let us do the planning. It's one of our 21st birthday ideas in NYC Visit our website to book a public or private culinary experience.
By Jess Ferrer