A Custom On-Site Activation for Quick High Energy Interactions
We developed the Charcuterie Chalet Showdown,
100-1000+
From $10,000 Per Event
High Energy Performance to Drive Engagement
On Site at Your Venue
Private Experience Only
What's Included in the Charcuterie Chalet Showdown?
Charcuterie Chalet Building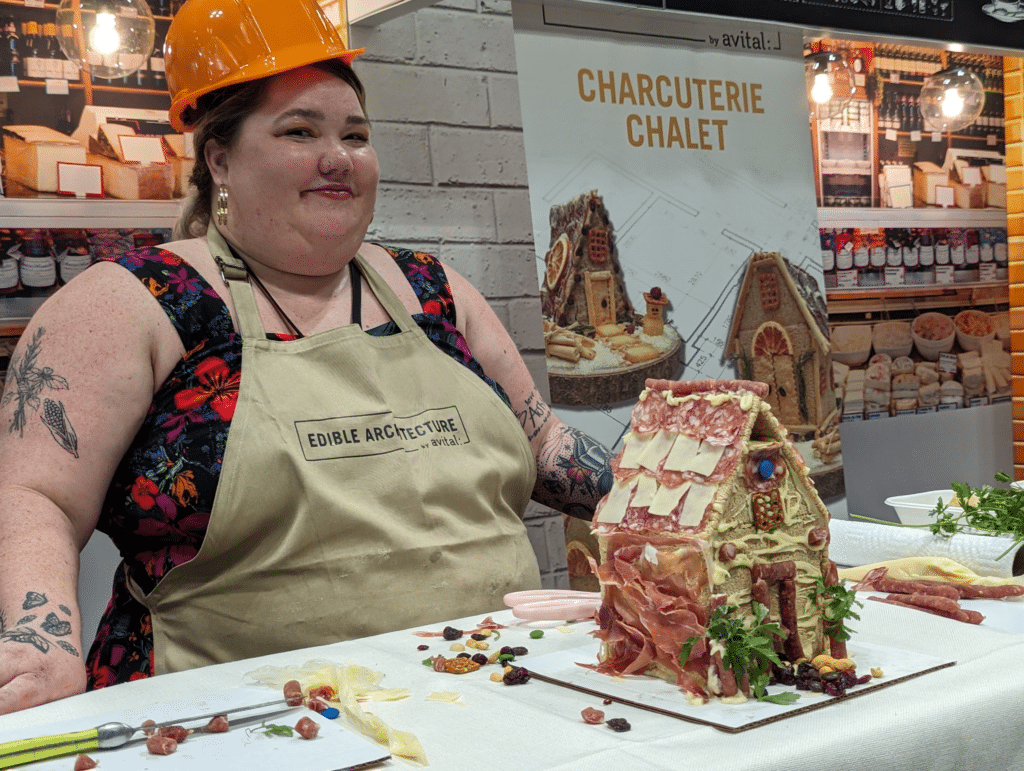 Multi-Hour Hosted Water Tasting
Trained & Vetted Avital Emcee Host
3 Unique Fine Waters
Co-branded Print Materials
Option to Add Certified Water Somelier
Live 1-Hour Chef vs Audience Competition
Multi-Hour Hosted Flavor Tripping
Trained & Vetted Avital Emcee Host
Miracle Berries, Lemon and Lime Slices, Sour Candies
Co-Branded Print Materials
Case Study: Fancy Food Show at the NYC Javitz Center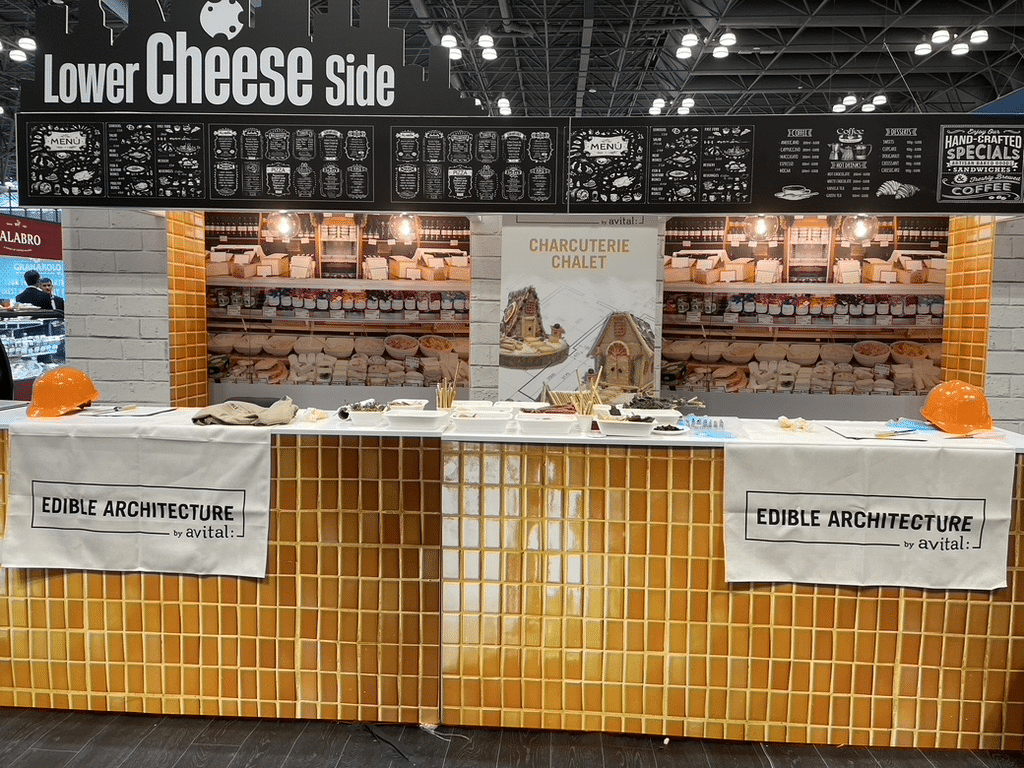 Problem: Conference panels are boring! The Specialty Food Association hired us to produce something new and different featuring food trends, to engage grocery buyers and Deli Pavilion booth exhibitors and sponsors at their annual Fancy Food Show high-volume conference at the NYC Javitz Center.
Solution: We developed the Charcuterie Chalet Showdown to be positioned in the Deli Pavilion , featuring meat and cheese company products in a unique and innovative way. We had a host pass out samples as competitors used them and talked about their unique product characteristics.
Results: The 1-hour activation pulled in a consistent crowd of people around the event, Many guests took photos and videos of the entertainment and also audience members participated as contestants competing for a "cash" prize. Sponsoring companies were pleased with the showcasing of their products in a new and innovative setting.
The Essentials
Availability
This private experience is available any day of the week, at any time!
Gratuity
There is no gratuity necessary. All taxes and fees are included in the flat rate pricing.
Pricing
Ask Your Culinary Curator for a custom quote for your venue and group size.
Group Size
This private experience does not have a minimum or maximum number of people, but it works best for large groups or conferences.
Why Choose Avital for Your Charcuterie Chalet Activation?
Expertly Hosted
Our Charcuterie Chalet Showdown is hosted by an on-site, vetted and trained, expert Avital Emcee Host. You can sit back and enjoy as your host takes care of all the logistics with high group engagement throughout. 
Unique & Memorable
Give your guests something new that's easy to understand and participate in! A cool new alternative to traditional booths!
Experienced Team
A full support team to ensure a turnkey booking and seamless experience from start to finish.
Designed for Connection
The Charcuterie Chalet Showdown creates the perfect balance of authentic conversation and curated experience. 
Customizable
Inclusive, accessible, and customizable to a variety of use cases, from conferences to large, multi-city events.
Dietary Restriction Friendly
We understand dietary restrictions and want everyone to leave feeling cared for! This experience has no known allergens and works for everyone.