7 Unique Walking Food Tours in San Francisco in 2023
October 11, 2022
San Francisco is one of the most beautiful cities in the world. And the best part if you're visiting? The weather is temperate all year around. Just be sure to bring a jacket for the wind! But what does this mild climate mean for you when you're visiting? It means you can walk this city all year round. One of our favorite ways to explore this city is by signing up for a walking food tour in San Francisco. View our curated list of walking food tours in San Francisco below so you don't have to do the research. Just sign up for what attracts you most, and enjoy!
What are walking food tours in San Francisco?
First things first, what is a walking food tour in San Francisco? Well, a walking food tour is a type of tour where the focus is food and the method of transport is walking. Usually a walking food tour in San Francisco is focused on a particular neighborhood or type of food, but it really depends on which experience you sign up for. We find that these types of tours are perfect for people that love food and really want to get to know a city – walking around one is the best way to get acquainted!
Check out our hand selected list of walking food tours in San Francisco below – we're pretty sure you're going to find something you're excited about.
1. Tour One of SF's Hippest Neighborhoods: The Mission District
The Mission District in San Francisco is a melting pot of culture, time, and peoples. From hole in the wall papusa shops to Michelin starred fine dining establishments – this district has it all! This walking tour showcases four different dining establishments. In between each mouth watering spot, your veteran tour guide will walk you around and tell you about some of the neighborhood's most fascinating characters and stories. And, don't forget to upgrade to have your tour include alcoholic beverage pairings!
Cost: $99 per person
Where to sign up: Click here to sign up for a tour.
2. The Iconic San Francisco Ferry Building
The Ferry Building on the waterfront, right next to downtown SF, was built all the way back in 1898 and has served as a hub of the city. Today, it still serves as a place to catch a ferry across the bay, but also houses some of the area's most delicious eateries including Hog Island Oyster Co, chocolatiers, gourmet mushroom purveyors, the A16 outpost, and more. This tour takes about two hours and in that time you'll learn about the history of the building and get the chance to taste delicacies from 10 or more businesses in the building. Choose to schedule your tour during the farmers market for more activity, or on a day when the market isn't active so you have more time to see more establishments.
Cost: $85 per person
Where to sign up: Click here to learn more about this tour.
3. Self-Led Walking Food Tour in Golden Gate Park
There are a lot of food tours you can sign up for where a guide will show you around to particular places on a schedule. Why not try creating your own crawling food tour that you can control and enjoy as you please? Bonus, it's free this way! You just pay for the food you eat. San Francisco's Golden Gate Park is HUMONGOUS and boasts many eateries for you to explore. And, most of the time it's littered with food trucks to try as well. One of our favorites: we heartily suggest going to the Japanese Tea Garden and getting some traditional Japanese snacks while you enjoy the garden!
Cost: Free other than the food you buy!
Where to sign up: Click here to view all of the permanent eateries in Golden Gate Park
4. Learn about the Gold Rush and San Francisco's Italian Community on this North Beach Walking Food Tour
San Francisco's North Beach holds many histories. Starting with the surge of miners coming to work on the Barbary Coast during the Gold Rush to the storied history of the Italian families that immigrated to California in the 19th century and made North Beach the Little Italy of SF. Dine at four different restaurants while your expert guide walks you around the neighborhood and shares the history and culture that makes it so great. And, don't forget to upgrade to include a beverage pairing with your dishes!
Cost: $99 per person
Where to sign up: Click here to learn more about this tour.
5. Big Sippin' in SOMA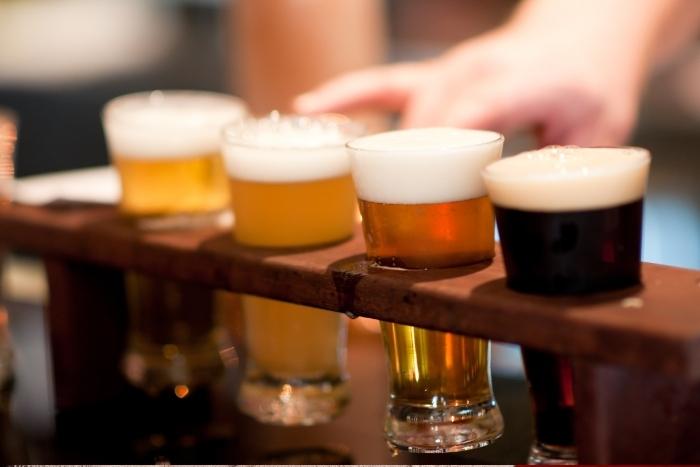 Beer fans rejoice – we have a great walking food tour for you. The Big Sippin' in SOMA tour allows you to learn, drink, and celebrate craft beer. You'll be taken to three breweries located in the SOMA neighborhood of SF (SOMA means south of market FYI) and get to sample as well as get behind the scenes tours of the breweries. As you sample and walk around you'll also learn about the brewing history in this neighborhood. This walking tour take about four hours.
Cost: $99.99 per person
Where to sign up: Click here to sign up for this tour.
6. Eat Your Way Through Japantown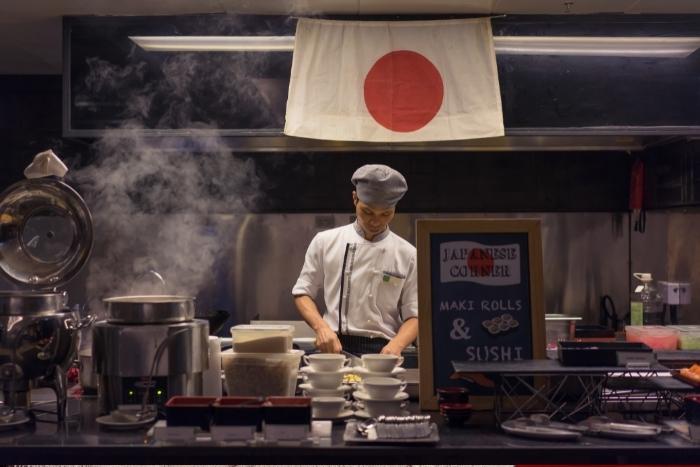 Do you love Japanese food and culture? Look no further this is the perfect walking food tour in San Francisco for you!
From tour site:
The adventure begins when you meet your friendly, local food Guide at the heart of this historic neighborhood. You will then be escorted to the ethnic markets, mom and pop shops and hidden gems that many locals don't even know about! As you learn about the colorful past and history of Japantown, you will stop at six to seven eateries to sample mouth-watering morsels featuring specialty ingredients unique to Japanese cooking. From sweet potato lattes to okonomiyaki (Japanese frittata), a sweet and savory mochi from one of Japantown's first businesses to authentic Masala dosa with chutney, you will be sure to leave wanting more.
Cost: $125 per person
Where to sign up: Click here to learn more about this tour.
Chef-Guided Food Tour in the Richmond District
This private tour for a group of up to eight people is perfect for a small group looking for an intimate food tour with amazing bites. A professional chef will give you their insights and hot takes as they lead you through the Inner Richmond. The Richmond District is pretty under the radar for San Francisco visitors, but is well known by locals. Get to know this charming multicultural neighborhood via the lens of cuisine and eat your way through as you learn about its history and charm.
Cost: about $800 for a group of 8 people
Where to sign up: Click here to learn more about this tour
There you have it! Those are some of our favorite walking food tours in San Francisco. We hope you find one that you connect with. No matter what, this city offers up some beautiful sights and tastes – you won't be disappointed.