7 Most Luxury New York Food Tours in 2023
November 16, 2022
Are you looking for New York food tours, but having trouble finding one of quality that brings you to the finer things in life? Look no further! We've curated a list of luxurious New York food tours for you to choose from so you don't have to do the research.
What are New York food tours?
First things first, what is a New York food tour? A New York food tour, clearly, takes place within the New York area. A food tour centers around the food and drink in the particular location you are in. This can include going to restaurants, bakeries, bars, kitchens, food trucks, and more. The tour guide or company you sign up with will determine the food, the setting, and the vibe.
Check out our hand selected list of luxurious New York food tours below – we're pretty sure you're going to find something you're excited about!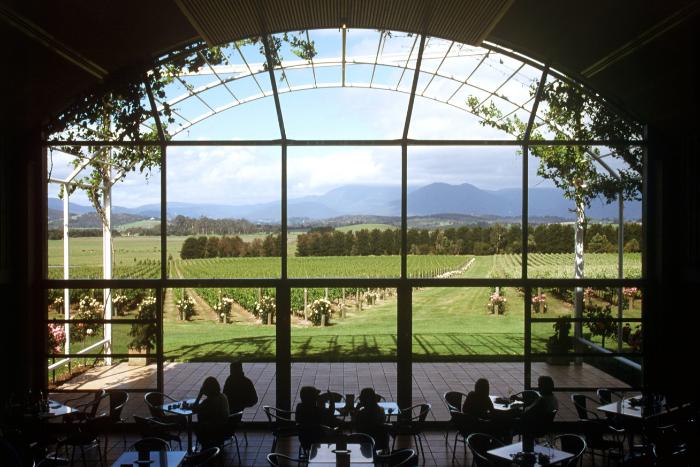 Limo Wine Tour
Relax, take the break, and let a lux limo take you to Long Island's wine country tucked away in Suffolk County. King and Queen Limousine Service is a veteran in the popular limo service scene in New York and offers tours as a bonus to their driving services. This tour allows you to choose four wineries from an extensive list. This way you can customize it to fit exactly what you want from your limo wine tour.
Cost: $99 per hour
Where to sign up: Click here to learn more about this tour.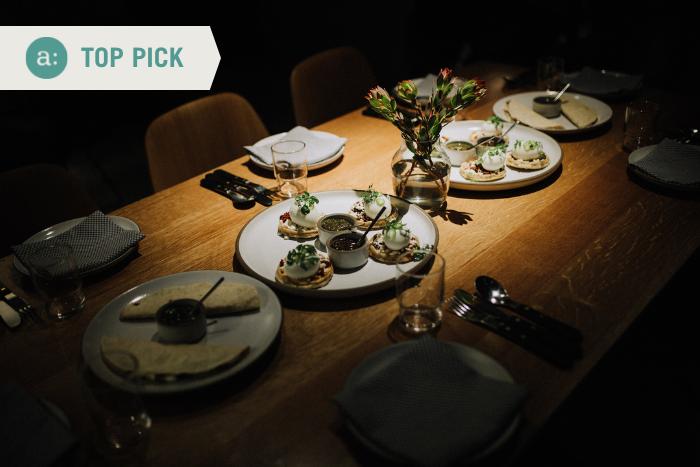 Michelin Progressive MealExperience
This Michelin focused food tour takes you to some of New York's hottest restaurants, including Michelin-starred establishments. You'll receive VIP treatment as you are led through a curated menu by some of the country's top chefs. Each stop on your elegant adventure will consist of a course. You'll be taken to three different restaurants for an appetizer, entree, and dessert while you are led by an experienced tour guide. In between each dining location you'll walk around with your guide as they tell you stories about the history and characters of the city. In between each course you'll learn about the New York restaurant scene as well as get a few surprises! Upgrade to a five star experience and get picked up for your tour in a luxury car with gifts waiting for you inside.
Cost: Starting at $500 Per Person
Where to sign up: Book your semi private tour or submit a private tour inquiry.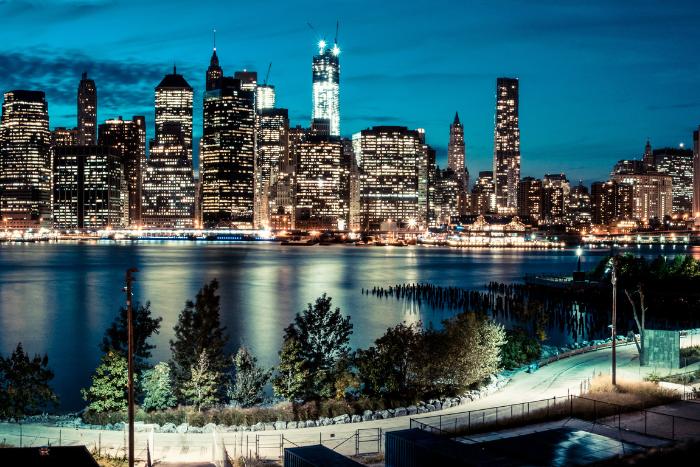 Yacht Along the NYC Coastline While You Eat!
The title says it all. Take a page from the book of the New York elite and book a dinner cruise along the New York City coastline with HornBlower.
From Bateaux:
The Bateaux New York is an unforgettably elegant experience. Join us on the East and Hudson Rivers to see iconic views of this famous city from our glass-enclosed deck. Inspired by European design, your cruise on the Bateaux offers a new, luxurious perspective from the water.
No matter the occasion, a dinner cruise in New York City is sure to create an unforgettable night. Dine the night away with friends and family and soak in New York's iconic skyline views.
Cost: $169.85 per adult
Where to sign up: Learn more about riding on the Bateaux.
Private Helicopter Ride and Beach Picnic in the Hamptons
Okay okay okay – we know this one is pretty wild. But we did say LUXE New York food tours didn't we?! Hamptons Helicopter Charters offers this incredible experience where you'll be picked up in Manhattan in one of their helicopters and flown to Southampton. A full on elegant picnic will be waiting for you with blankets, pillows, and fresh flowers to set the vibe. You'll eat delicious food on real glassware and china while gazing at the water. Did we mention you get your own attendant that serves you?! You even get a quick skyline tour of Manhattan on the way back. This is only available seasonally (May through September) so make sure to plan this one out!
Cost: From $12,000 for two people
Where to sign up: Learn more about this incredibly luxe food tour.
Artisanal Chocolate Tasting
Let Manhattan Mark take you on a chocolate tasting and walking tour of the famous Village in New York City. Mark is a very special tour guide indeed. He's been featured on the Travel Channel – so you can be rest assured that he knows what he's doing! He'll meet you inside your meeting place, a chocolate shop of course, where you can begin your chocolate journey by sampling chocolates and drinking coffee and chocolate drinks. Then, let him whisk you away to learn more about chocolate and the history of the area!
Cost: $965 for a group of three
Where to sign up: Learn more about this chocolatey tour!
Kosher Foods on the Upper West Side
The Upper West Side is known for its art and culture. Not only does it house the Lincoln Center for the Performing Arts (where the NYC Ballet and Met Opera live), but it also has some amazing Kosher food. Kosher food is any kind of food or drink that Jewish laws allow you to eat – though it isn't by definition a style of cooking, it holds a diaspora of traditional Jewish foods that are delectable! On this tour you'll try traditional nibbles at a number of eateries. This tour also provides pick up and drop off so you don't have to fret about how to meet up!
Cost: From $600
Where to sign up: Learn more about this tour here.
Private Food Tour in Neighborhood of Your Choosing
If you're looking for a private group tour where you can choose the neighborhood, look at Foods of NY Tours. They offer exclusive and private tours focused around the "Original" Greenwich Village, the "Heart and Soul" of Greenwich Village, or the Chelsea Market & High Line. Expect to eat delicious food, learn some history, and have fun!
Cost: About 1.3K for a group of 16 or less
Where to sign up: Learn more about these private tours.
There you have it! Some of our favorite lux New York food tours that we think you will enjoy. Don't forget that Avital Tours offers a variety of food tours in New York, San Francisco, and virtually. Check them out!